NOW COMPLETE – MUST SEE!  –  an interview with CYRUS PARSA
THIS MAN WANTS TO WORK FOR TRUMP!
SEE BIO AND LINK TO BOOK(s) BELOW:
BIO FROM BOOK:
Parsa, Cyrus. AI, TRUMP, CHINA & THE WEAPONIZATION OF  ROBOTICS WITH 5G: How China, Western AI and Robotics Corporations Pose the Greatest Threat to People via Bio-Digital Social Programming & Why Support Trump? . THE AI ORGANIZATION. Kindle Edition.
Cyrus Parsa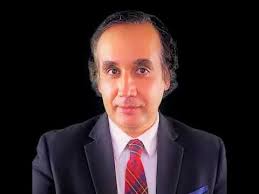 Cyrus A Parsa, CEO Cyrus A. Parsa is the Founder and CEO of The AI Organization, Loyal Guardian Security and The Social Programming Institute. All created to assist in making our society safer and better. Cyrus has a Bachelors in International Security & Conflict Resolution, and a Master's Degree in Homeland Security. He is an expert in China-Iran affairs, and has consulted on Human-Organ Tracking, Anti-Terrorism, Vulnerability, Risk, Asset Management and Emerging Threats to governments, agencies, people and organizations. He lived in the mountains of China with flighting monks as a youth. 20 years of hidden research, and development, with a network of thousands of Chinese and Westerners, allowed for great insight into the threats we face from China, Iran and the Western interconnectivity. Cyrus's discoveries have led him to coin the new concepts of "The AI Global Bio-Digital Network, The Human Bio-Digital Network, Bio-Digital Social Programming, Bio-Digital Field, Bio-Matter, Rape-Mind, Bio-Digital Hybrid Sexual Assault & Micro-Botic Terrorism" to explain how the dangers we face, and all the trouble we find ourselves in, are rooted in these almost imperceptible elements that are now connecting with AI, Society, Smart Phones, IoT, and Robotics through one platform. Within this platform, Cyrus found extinction codes.
Support Link

| | |
| --- | --- |
|   | Contribute & Support our efforts to ensure humanities safety from Rogue AI by keeping humans first and machines last. Your contribution will allow our intelligence & scope to span all avenues of AI automation, robotics, bio-metrics and bio-engineering. |

Book Link

| | |
| --- | --- |
| | China and Big Tech threaten all the worlds citizens with Quantum AI Digital Brain Technologies on the coming 5G and 6G networks that can form a Artificial Super Intelligence sourced from your Bio-Metrics, controllinDrones, Machines, Robotics and Microbots |

Twitter

@CyrusAParsa1
Cyrus A. Parsa, 
CEO, The AI Organization,