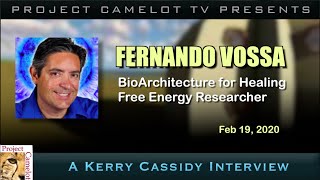 INTERVIEW WITH FERNANDO VOSSA  Re:  BIOARCHITECTURE AND HEALINGFREE ENERGY RESEARCHER
See below….
BioFuturist TerraHealer
Artivist – Free Energy Researcher – Consciousness Scientist – Healing Technologies – Human Origins Investigator – Exopolitics Ambassador – Planetary Liberator
Vossa incorporates a series of accelerated learning protocols, DNA activation, & whole body immersion technologies for kids of all ages to learn universal concepts of Free Energy, Peace for humanity, Human Potential, Healing, Infinite Creativity, and Personal Empowerment tools to transform our planet with love and compassion. These are called "Engines of Mass Creation
This consciousness pioneer is an independent Bio-Architect, Quantum Scientist, Inventor, Healer and Fine Artist.  In 2013 he focused on developing a sustainable dome home called the Vossahedron.  The Vossahedron project is an integration of approaches integrating coherent magnetic fields, plasma constructs, harmonic frequencies and Atlantean crystal grids to establish a sonic architecture that regenerates our body at the cellular level, expands our mental capabilities and connects us to higher spiritual awareness.  Vossa's approach is through Biomimicry principles refined from the study of cactus in Baja California and the practice of sacred geometry found in ancient sites across the world.  
Vossa's main thesis is to identify efficient geometries that result in architecture that efficiently mitigates heat, cold, sound, light, magnetism, and naturally connects with the Earth. Imagine a home that generates its own electricity, harvests water and grows organic food while being hurricane and earthquake resistant.  Inhabitants are shielded from harmful radio, HAARP, cell towers, and various forms of radioactive fallout.
Vossa experienced his first lucid out of body journey though the cosmos at the age of 8. He has explored ancient archaeological sites in South Africa, researched Mayan cities in Southern Mexico, and through deep meditation has downloaded groundbreaking technologies from a variety of off-world civilizations.
As a technology innovator Vossa has worked as a Program Manager at Microsoft, Research Systems Administrator at the Sony Technology Center, and Stealth Flight Control Software Engineer at General Electric Aerospace. Vossa has participated as Co-organizer and Speaker at the Global Breakthrough energy Movement; focusing on the acceleration of Free Energy solutions.
After 5 years of investigation the Vossahedron project has resulted in a series of blueprints, 3D printed models, natural concrete recipes, and a mold process to mass produce the Vossahedron at a low cost.  This project is ready for deployment as a seed that yields eco-cities for a sustainable civilization.
The Vossahedron project entails the launching of new industries including eco-real estate, healing furnishings, advanced wellness products, and the deployment of conscious cities designed to cultivate advanced human creativity.  This monumental building technology is intended as a transporter device that transforms its inhabitants through a journey of regeneration and awakening.  Vossa calls his creations Stargates of  Ascension.
Vossahedron Projet Invitational: www.indiegogo.com/projects/vossahedron-project-sustainable-healing-dome
Vossa Lectures and Interviews:
www.youtube.com/playlist?list=PLFR1R9KnKpBmKiIR99XtsP7yWImn3zAAx
www.indiegogo.com/projects/vossahedron-project-sustainable-healing-dome#/
2020 Vossahedron Prototype
The Vossahedron is a Multidimensional Consciousness Art & Biofuturism Science Project.
This Indiegogo campaign is focused on securing the resources & final team to prototype an 18 ft diameter x 9 ft high advanced dome structure.
The Vossahedron Project involves the manufacturing of a modular aluminum concrete form as a mold so we can pour an innovative green aircrete high performance concrete mixture that will result in one wedge section of the Vossahedron sacred geometry shape .  This process is repeated 6 times to complete a full dome shell.  We then finish the structure with hexagonal windows and a door.  This completed basic structure is to be utilized as a groundbreaking instrument to study its quantum effects utilizing cymatic resonance fields of sound, coherent light, structured water, coherent electricity, designer magnetics, crystal lattices, and plasma states as subtle energy modalities for the regeneration of the traumatized human body and amplification of our innate consciousness abilities.
2020 Project Milestones
Manufacture aluminum concrete form in Silver City, New Mexico (April to June)

Secure a prototype land site for initial concrete tests (To be decided)

Complete 1 of 6 dome wedges in stages with final concrete mix (July/Aug)

Initial structural performance tests and documentation of research findings (Sept/Oct)

Train an advanced construction team and produce complete media package, Vossahedron building plans and Center of Mass Creation site master plan (Nov)

Secure larger land site for the prototyping of initial Center of Mass Creation energy research labs housed in Vossahedron structures (Throughout Summer)
2020 Budget
Prototype aluminum concrete form/mold $12,000
Vossahedron structure prototyping & performance testing $24,000
​Securing & preparing permanent Center of Mass Creation land site $108,000
​Budget includes construction equipment purchases, operating expenses and labor
Problem and Market Need
At the global level we are experiencing a proven desperation for independence from: 
Costly mortgages
Increased expenses of utilities & cost of ownership
Increased costs of medical services
Houses and home products that contribute to chronic disease 
Toxic living environments that are forced on families
Psychological and physical damage from stressful lifestyles
The breakdown of communities and forced labor for survival
 At the local level we have reached a deliberate saturation of:
Wasteful, Antiquated and Toxic home construction methods
Prohibitive home purchasing and home building prices
Limited housing options and outdated forms of urban design
Restrictive building codes and municipal ordinances based on greed
The cost of our housing, health, and lifestyle problems is immeasurable 
 The opportunity for Sustainable Housing and Eco-Communities at the global and local levels begins with the offering of a new kind of home optimized for raw land as a turn-key package. 
Our solution is to roll-out a modular platform for new eco-communities for conscious regeneration positioned to transform entire towns and a transitional template for seeding entire eco-cities of our Biofuture.
CLICK THE LINK ABOVE FOR MORE INFO.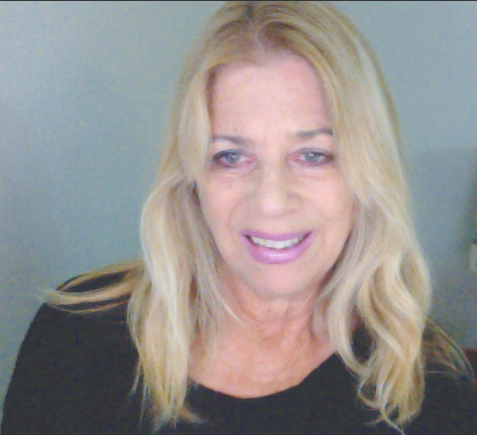 Kerry Cassidy is the CEO/ Founder of Project Camelot. Kerry is a documentary filmmaker/investigative journalist, author and well known host of Project Camelot TV broadcasting weekly live shows on Youtube.  PROJECT CAMELOT  http://projectcamelot.tv aka projectcamelotportal.com  –  is a leader in the alternative media sector, with a Youtube channel that has over 1000 video interviews over past 16 years, plus 5 years of radio show interviews and over 70 million unique viewers worldwide with over 312,000 subscribers. Kerry travels the world conducting interviews and documenting the testimony of whistleblowers with above top secret clearances as well as authors, researchers and experiencers covering conspiracies, the secret space program, black projects, ETs, kundalini and ascension and free energy. She speaks at conferences around the world and is considered one of the leaders of the disclosure movement. Kerry's book, "Rebel Gene: Secret Space and the Future of Humanity" documents her trip down the rabbit hole and years in Project Camelot. 5-STARS ON AMAZON! Due to censorship and demonetization by Youtube Project Camelot has now become a subscription based platform.  JOIN NOW BECOME A MEMBER
DISCLAIMER
Project Camelot does not necessarily agree with or endorse all of the views represented by those we interview or have on our radio shows, internet TV shows or other broadcasts and productions.What Camelot is about is the investigation into the mysteries that surround us. We are all, in a sense, investigators of our world. And while we, as individuals, may not agree with everything presented on our site, we fully support freedom of thought and speech as well as the Quest for truth.
JOIN ME ON TELEGRAM:  NEWS & UPDATES DAILY!

https://t.me/projectcamelotKerry

GET ACCESS TO ALL CAMELOT VIDEOS SINCE DEMONETIZATION ON YOUTUBE BACK IN MAY 2020…VIDEOS BANNED OR CONTROVERSIAL…SUPPORT OUR WORK!  SUBSCRIBE!