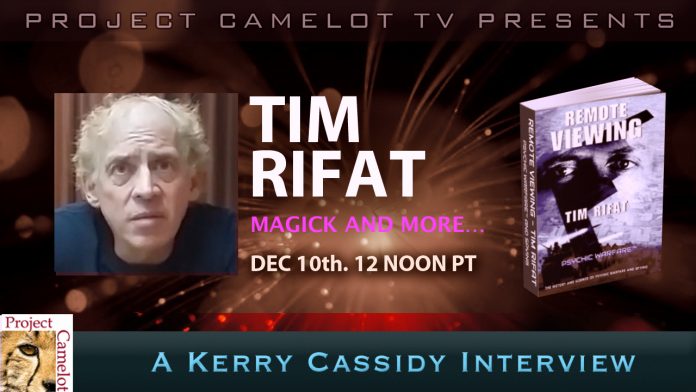 LIVE INTERVIEW WITH MAGICIAN TIM RIFAT:  MAGICK AND MORE. see links below…
Caveat:  In this war between light and dark and the efforts to right the balance of polarities on Earth all humans are magicians and what one can do ALL CAN DO.  It is in you!  When I interview individuals who tap into their various powers and gifts please remember this…it is all in you.  And if each and every one of you tapped into all of your abilities and gifts we—humanity as a whole— would free itself and all oppressors past, present and future would be rendered powerless!—Kerry Cassidy, Project Camelot
VIEW SHOW:
BIO:  After getting disillusioned with doing a PhD in organic chemistry at Southhampton University, Tim Rifat left and almost immediately met Colin Bloy. Bloy was MI6's deniable 007 who was a continuation of the long lineage of Dr Dee and introduced Tim Rifat into the magical world of Illuminati. It was Bloy who taught Tim Rifat all the  Magic of the Knights Templar, archetypes, earth energies: which continues on to the Grail state technologies and all of the machine code of the Elohim.
After a falling out, Tim Rifat went his own way and the Illuminati sacrificed Colin Bloy as is their way: he went from being a multi millionaire to losing everything as a Lloyd's name and died in penury like Aleister Crowley in 2003. Tim Rifat got heavily into the work of Carlos Castaneda, which critics say is fake: nevertheless Tim Rifat experienced all aspects of the Don Juan milieu.
Journeying into intradimensional worlds and the hidden nature of reality he agreed with Don Juan that the human race was parasiticed by entities which the shamans call mudshadows and which Rifat called intradimensional parasitical predators, which controlled the minds of humans and fed of their energies to prematurely age them and lock them into the middle place matrix.
Resistance from the British deep state was extreme as they did not wish this knowledge to be revealed. To rubber stamp his domination over Illuminati magic in the summer of 2019 he consolidated all of Illuminati magic into a comprehensive debugged simplified system, which opened the door to anyone being able to use Illuminati magic. Magic from Tim Rifat's point of view is simply the ability to traverse the multiverse described by physicist to find the timeline you wish for: since there are above infinite possibilities some of which are so improbable as to be impossible, but still possible by multiversal travel, the sky is the limit as to what is possible to the Illuminati Magus. This gives a simple explanation as to why the Illuminati rule the world, so Tim Rifat decided if you can't beat them join them and simply change the system from within by sequestering all their magic for himself.
As one can see by the epic misfortune of the Crown and the Rothschilds via Epstein, Weinstein…as well as the catastrophic debacle of Brexit in the UK, the impeachment madness in America, the mass strikes in France and the migrant invasion in Western Europe, the Illuminati's magic has gone elsewhere dropping them into misfortune. Which goes to show when Colin Bloy trained up the 007 MI6 Magus to take his place the power was transferred with the keys to the Enochian magic, which controls the western matrix, to Tim Rifat who is now using the Illuminati magic to change the world for his benefit: so the elite can either join him or face Crowley, Bloy and Assange's fate of being sacrificed as Luciferic wicker people.
To this end Tim Rifat has unified Russian Psychic Warfare research and cell biology to come up with a complete working model of Psychic Warfare based in hard science, which produces a methodology where anyone can be made ill, old or dead by the minutest whim of the Psychic Warfare operator. Reversed this technology offers incremental increases in lifespan, which when augmented by new drug regimens spearheaded by professor David Sinclair of Harvard University medical school open the doorway to 1000 year lifespans for those who are enabled by this technology. We are on cusp of a new world where Illuminati magic has been turned into a science by the Polymath Tim Rifat and his informational augmentation allows Yamanaka gene therapies to be used again and again for continual cell rejuvenation. All of this may seem like fantasy but science has advanced so far that the common man has been left behind by it's developments and Illuminati magic, which allow the elite to dominate, has now been turned into a science by Tim Rifat, who wishes to promote magical science for the masses to not only make them young and beautiful but to access the Source engine that makes them, once fully realized, an aspect of the Godhead.
FOR MORE INFO on the Metatron / Flower of Life Deception:
The Flower of Life Deception – Metatronic Exposé – Part 2
TIM RIFAT RELATED LINKS:
Video on biopage:
Link:
www.youtube.com/watch?v=QiGPWbl0nrg&t
Links:
Supernaturalspirit.com
supernaturalspirit.com/
Unified magic Playlist on Youtube:
www.youtube.com/playlist?list=PLEw-1KR2uHSeVVtuZTIlo0t16Rxs5p7ww
Anti Ageing Playlist on youtube:
www.youtube.com/playlist?list=PLEw-1KR2uHScwvMC2MTmj6c4N43sP4l8W
Youtube playlist and the anti aging is very current…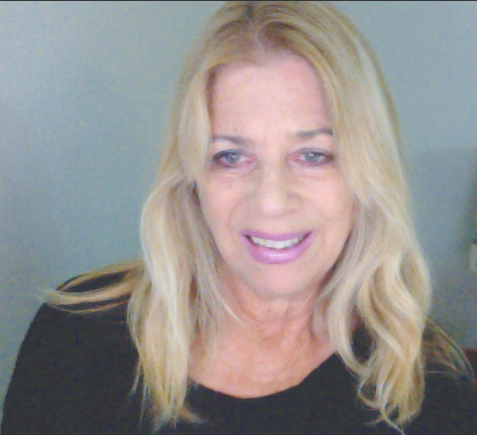 Kerry Cassidy is the CEO/ Founder of Project Camelot. Kerry is a documentary filmmaker/investigative journalist, author and well known host of Project Camelot TV broadcasting weekly live shows on Youtube.  PROJECT CAMELOT  http://projectcamelot.tv aka projectcamelotportal.com  –  is a leader in the alternative media sector, with a Youtube channel that has over 1000 video interviews over past 16 years, plus 5 years of radio show interviews and over 70 million unique viewers worldwide with over 312,000 subscribers. Kerry travels the world conducting interviews and documenting the testimony of whistleblowers with above top secret clearances as well as authors, researchers and experiencers covering conspiracies, the secret space program, black projects, ETs, kundalini and ascension and free energy. She speaks at conferences around the world and is considered one of the leaders of the disclosure movement. Kerry's book, "Rebel Gene: Secret Space and the Future of Humanity" documents her trip down the rabbit hole and years in Project Camelot. 5-STARS ON AMAZON! Due to censorship and demonetization by Youtube Project Camelot has now become a subscription based platform.  JOIN NOW BECOME A MEMBER
DISCLAIMER
Project Camelot does not necessarily agree with or endorse all of the views represented by those we interview or have on our radio shows, internet TV shows or other broadcasts and productions.What Camelot is about is the investigation into the mysteries that surround us. We are all, in a sense, investigators of our world. And while we, as individuals, may not agree with everything presented on our site, we fully support freedom of thought and speech as well as the Quest for truth.
JOIN ME ON TELEGRAM:  NEWS & UPDATES DAILY!

https://t.me/projectcamelotKerry

GET ACCESS TO ALL CAMELOT VIDEOS SINCE DEMONETIZATION ON YOUTUBE BACK IN MAY 2020…VIDEOS BANNED OR CONTROVERSIAL…SUPPORT OUR WORK!  SUBSCRIBE!