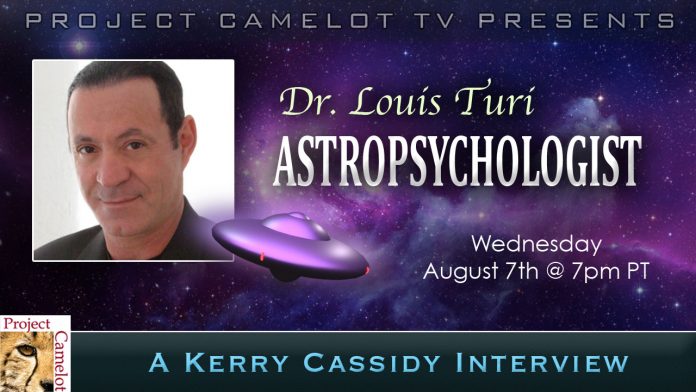 Well known astrologer and speaker, Dr. Turi was my guest on Wednesday August 7, 2019.
See his bio below taken from his website:  www.drturi.com/bio/
  Startheme Publications  LLC.
4411 N. 23RD St Phoenix, AZ.85016
Dr. Turi M.D.U.S.
Youtube introduction
Biography
Dr. Turi is a natural healer, a proficient author and captivating speaker with profound predictive wisdom that astonishes everyone. in 2016, Dr. Turi was visited on two occasions by the FBI for his unarguable terrorist attacks predictions. Visit his website www.drturi.com
Like the great prophet, Nostradamus, Dr. Turi was born and raised in Provence, France. He was influenced by the Seer's" 16th century Divine Astrology methodology and spent last 45 years re-kindling the great Seer's rare disciplines and all its spiritual and natural therapeutic values.
In 1976 he received the highest distinction Musicianship Award Cup and graduated from the Royal School of Music in London. He moved to the US in 1984 and has since established himself as a successful astrologer, author, healer and lecturer.
Dr. Turi was recognized in the 2003 Marquis "Who"s Who in America" as an accomplished hypnotherapist, psychotherapist and formidable motivational speaker. He has taught audiences on the supra-conscious creative forced in time and space and how to use its power to heal the body, mind and soul.
Dr. Turi is a 10 years cancer survivor who refused chemotherapy and healed himself and people from all walks of life using Nostradamus' natural blood transfusion. He speaks and teach of the cosmic face and celestial tools of the creator to better one's life and warns the world with undeniable well-documented predictions and the dated published printing process makes the proof of his predictions totally unarguable.
He was recognized in the 2003 Marquis "Who's Who in America" and has been the personal counselor of celebrities, Ivana Trump, Peter Fonda, Gary Busey, Denis Haysbert, John Gray and many others. Dr. Turi has been a favorite guest of George Noory on Coast-To-Coast AM radio and the BBC in London.
In 1993 he received a metaphysical Doctorate from the Progressive Universal Life Church based in Sacramento, California. His notoriety skyrocketed after rekindling, practicing and teaching Nostradamus' natural healing and rare Divine Astrology method which he calls Astroforensic. Since 1991 Dr. Turi appeared on numerous radio and television programs worldwide.
Dr. Turi spoke at Borders and Barnes & Noble bookstores nationwide, as well as at well-known facilities worldwide including US popular cruise lines, Las Ventana resort in Mexico and countless of conferences worldwide. Dr. Turi's predictions and articles have been featured in India and European top magazines, Star Teller.
His articles have also been featured in Australia's New Dawn Magazine, UFO Encounter Magazine. His cosmic work has appeared in various newspapers, La Jolla Light, Los Angeles Times, Fate Magazine and Magazine 2000 in the Us and Europe. Recently Free Spirit Journal and Mystic Pop Magazine and UFO Enigma have picked up his articles on natural healing the Dragon and daily forecasts.
He has been featured on national television programs such as NBC's "Ancient Mysteries" series, TLC, the Discovery Channel, "Journal of the Unknown, Weird of what? with William Shatner and More Than Human" to name a few.
CLICK ON THE PICTURE SEE THE IMPACT LEFT BY THE ET"S IN MY LIFE 
CLICK HERE  – ANSWERING SOME QUESTIONS ABOUT EXTRATERRESTRIALS  INFLUENCING MY FATE
Dr Turi lectures on many topics but his forte is "The Power of the Subconscious" used to uncover UCI (Unique Celestial Identity) to motivate people to be at their best using their natal gifts. Dr. Turi also lectures on the medical aspects of Astropsychology, Hypnotherapy and a multitude of rare Cabalistic Healing Therapy. You may choose any of the presentations that would benefit your audience from the list of lecture topics.
March 2011 Japan Deadliest Earthquake/Tsunami – N.Y Terrorist Attack – Iraq War – SARS – Both Asia Tsunami – Gulf Mexico Oil Spills – Icelandic Volcano Eruption – Haiti Deadliest Quake Ever, Katrina and Sandy Deadly Hurricanes, Sandy and Katrina were fully predicted a year earlier  California Fires, Deadliest Tornadoes In The US History, ALL major calamities world wide including the full restructure of the FBI/CIA, the US economy, Mumbai India UK terrorist Attacks, religious war, "US world revolution" etc.
ALL Major Earthquakes Above 6.0 were FULLY and UNARGUABLY predicted in my book Moon Power on Coast To Coast am National radio with George Noory and numerous television shows.
I am the only Astrophile on the planet posting regularly, my "SOS To The World" windows in all websites preparing humankind for its impending fate.  People can accurately judge or swear by my predictive gift only if they paid attention to my work. Until then a newcomer can only assume or be skeptical! Take the time to investigate my work in translating the creator's will upon mankind and understand the "cosmic code" jurisdictions by reading my cosmic code newsletters.
 Predictions Page. (Please scroll down to read the 22 set of predictions.)
~ Astro Therapy and Hypnotherapy ~ Get Totally Relaxed. Let Dr. Turi Hypnotize the Audience. It's Safe, Amazing and Healing ~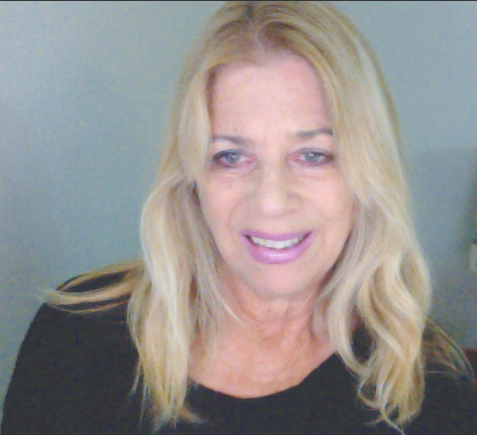 Kerry Cassidy is the CEO/ Founder of Project Camelot. Kerry is a documentary filmmaker/investigative journalist, author and well known host of Project Camelot TV broadcasting weekly live shows on Youtube.  PROJECT CAMELOT  http://projectcamelot.tv aka projectcamelotportal.com  –  is a leader in the alternative media sector, with a Youtube channel that has over 1000 video interviews over past 16 years, plus 5 years of radio show interviews and over 70 million unique viewers worldwide with over 312,000 subscribers. Kerry travels the world conducting interviews and documenting the testimony of whistleblowers with above top secret clearances as well as authors, researchers and experiencers covering conspiracies, the secret space program, black projects, ETs, kundalini and ascension and free energy. She speaks at conferences around the world and is considered one of the leaders of the disclosure movement. Kerry's book, "Rebel Gene: Secret Space and the Future of Humanity" documents her trip down the rabbit hole and years in Project Camelot. 5-STARS ON AMAZON! Due to censorship and demonetization by Youtube Project Camelot has now become a subscription based platform.  JOIN NOW BECOME A MEMBER
DISCLAIMER
Project Camelot does not necessarily agree with or endorse all of the views represented by those we interview or have on our radio shows, internet TV shows or other broadcasts and productions.What Camelot is about is the investigation into the mysteries that surround us. We are all, in a sense, investigators of our world. And while we, as individuals, may not agree with everything presented on our site, we fully support freedom of thought and speech as well as the Quest for truth.
JOIN ME ON TELEGRAM:  NEWS & UPDATES DAILY!

https://t.me/projectcamelotKerry

GET ACCESS TO ALL CAMELOT VIDEOS SINCE DEMONETIZATION ON YOUTUBE BACK IN MAY 2020…VIDEOS BANNED OR CONTROVERSIAL…SUPPORT OUR WORK!  SUBSCRIBE!