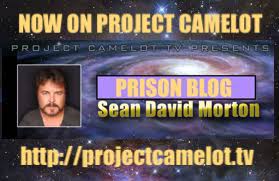 Dear Friends and "Family"….
"MY GOD! MY GOD! WHY HAST THOU FORSAKEN ME?"
So Jesus is up in Capernaum feeding and healing thousands, raising the dead, curing lepers…and nobody cared. But the minute He goes to Jerusalem and tips over the tables of the moneychangers on a Sunday…He is hanging on a cross by GOOD FRIDAY! Which, again, was NOT so good for Jesus. You mess wit da DOE…ya GOTZ TA GO! says I….Should have listened to myself.
Jesus took on all the same people that I did…the Moneychangers (Bankers), the JUDGES AND LAWYERS (The Pharisees) and the ROMANS (THE FEDS!) and look what happened to HIM!
What chance did I think I had?
One thing Jesus did right that I should have emulated…He kept His mouth shut.
If you've been paying attention to the news this week, and don't live in a CAVE that is under a rock…you might want to pay attention to the President and the Mueller Report. Trump has been savaged and smeared and libeled by every media outlet out there…except FOX of course who turned out to be RIGHT all along.
Part ONE of that report says "NO COLLUSION. TRUMP and no one in his campaign did anything wrong!"
PART TWO says…because he fully cooperated, and PROTESTED his innocence publically…that he is guilty, in THEIR EYES of OBSTRUCTION!
I am IN HERE BECAUSE OF MY BELIEFS. I am a POLITICAL PRISONER. Plain and simple. And because I THOUGHT the Constitution still applies…it doesn't in this ADMINISTRATIVE TOTALITARIAN SUPER STATE by the way…and I PROTESTED MY INNOCENCE and stood up for my CONSTITUTIONAL RIGHTS…I am being used as a DETERRENT and an EXAMPLE to anyone else out there like me, being called "RECALTRIANT AND UNREFORMABLE". And when even my legal people castigate me for "Rabble rousing and grandstanding" and that is why I am in here and why my legal moves are being denied…and these are the people DEFENDING ME…it just all gets too much.
As soon as Jesus said, "IT IS FINISHED! FATHER INTO THY HANDS I COMMEND MY SPIRIT!" He then descended into HELL! And in HELL…somehow He gave even the damned once last chance at freedom and redemption. This might just happen under the TRUMP 2nd Chance Act for thousands in this GULAG!
Let's hope that happens for me.
Please dance around and bite the head off a chocolate bunny for me as your Easter/ISTAR Spring sacrifice!
Infinite Blessings….
From Prison.
Dr. Sean-David Morton
 2:17 AM
From Sean:
PLEASE POST EVERYWHERE…FAR AND WIDE!
WIDE AND FAR!! PLEASE!!
Dear Friends and Family,
I am sorry I missed the RADIO BLAST on MONDAY. They never let you KNOW when you have MEDICAL STUFF going on….cuz you might ESCAPE! From…a CAMP. With no bars or fences where you can just walk out to the road. We are rescheduling for later this week….
AND… I desperately need your help…and if you are interested in ACTIVISM, and getting INVOLVED and REALLY PROTESTING AND CHANGING THE WORLD just ONE PERSON AT A TIME…then here is what you can do.
If you have been following my saga…you will know that they performed some massively unnecessary surgeries on me here that last MARCH, 2018. The result was I am now LEGALLY BLIND! The took the vision from my RIGHT EYE. And a second sham of an operation just made it worse. And my left eye has lost 60% vision trying to compensate.
This make me eligible for COMPASSIONATE RELEASE under President Donald Trump's FIRST STEP and the SECOND CHANCE ACT.
I have written a letter of REQUEST for COMPASSIONATE RELEASE to our Wardeness Barbara Blankensee, and sent copies of the letter to our congressman here in Tucson, and to President Trump and his advisor Kelly Anne Conway.
But I need YOUR HELP! NOW MORE THAN EVER BEFORE!!
YOU can FIX THIS injustice and YOU actually HAVE the POWER to GET ME OUT OF HERE! NOW!
I need you to CALL and WRITE or EMAIL all these people…and let them KNOW that you DEMAND the COMPASSIONATE RELEASE of Dr. SEAN-DAVID MORTON #730-55-112.
Here is their info:
CONGRESSMAN RAUL M. GRIJALVA
101 W. Irvington Rd. #4
Tucson, AZ, 85714
520-622-6788
or in WASHINGTON DC
202-225-3435
FAX: 202-225-1541
Wardeness Barbara Blankensee
9300 Wilmont Ave.
Tucson, AZ, 85734
520-663-5000
Email: tcn/execassistant@bop.gov
This is THE MOST IMPORTANT and VALUABLE THING that you can do for me! THIS CAN and WILL get me RELEASED from this place once and for all!
Now, more than ever I need your friendship, compassion and ACTION!
GET INVOLVED IN SAVING SOMEONE'S LIFE!
MINE!
INFINITE BLESSINGS
Dr. Sean-David Morton,
#730-55-112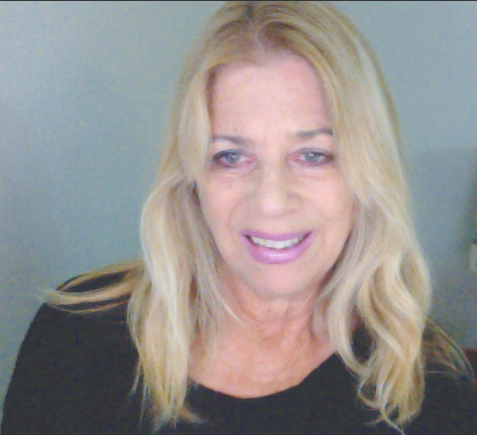 Kerry Cassidy is the CEO/ Founder of Project Camelot. Kerry is a documentary filmmaker/investigative journalist, author and well known host of Project Camelot TV broadcasting weekly live shows on Youtube.  PROJECT CAMELOT  http://projectcamelot.tv aka projectcamelotportal.com  –  is a leader in the alternative media sector, with a Youtube channel that has over 1000 video interviews over past 16 years, plus 5 years of radio show interviews and over 70 million unique viewers worldwide with over 312,000 subscribers. Kerry travels the world conducting interviews and documenting the testimony of whistleblowers with above top secret clearances as well as authors, researchers and experiencers covering conspiracies, the secret space program, black projects, ETs, kundalini and ascension and free energy. She speaks at conferences around the world and is considered one of the leaders of the disclosure movement. Kerry's book, "Rebel Gene: Secret Space and the Future of Humanity" documents her trip down the rabbit hole and years in Project Camelot. 5-STARS ON AMAZON! Due to censorship and demonetization by Youtube Project Camelot has now become a subscription based platform.  JOIN NOW BECOME A MEMBER
DISCLAIMER
Project Camelot does not necessarily agree with or endorse all of the views represented by those we interview or have on our radio shows, internet TV shows or other broadcasts and productions.What Camelot is about is the investigation into the mysteries that surround us. We are all, in a sense, investigators of our world. And while we, as individuals, may not agree with everything presented on our site, we fully support freedom of thought and speech as well as the Quest for truth.
JOIN ME ON TELEGRAM:  NEWS & UPDATES DAILY!

https://t.me/projectcamelotKerry

GET ACCESS TO ALL CAMELOT VIDEOS SINCE DEMONETIZATION ON YOUTUBE BACK IN MAY 2020…VIDEOS BANNED OR CONTROVERSIAL…SUPPORT OUR WORK!  SUBSCRIBE!