WITH SPECIAL GUEST BILL RYAN.
BOB DEAN:  AN OFFICER AND A GENTLEMAN AND A TRULY GREAT MAN
We were just notified on the 15th of October of Bob's passing by his wife Marcia Schafer.  He died on October 11th.  See the announcement we received from Marcia below.
HE WILL BE MISSED!   LIVE SHOW now complete (watch below) – IN HONOR OF BOB DEAN HIS LIFE AND HIS PASSING.
BILL RYAN WAS MY GUEST!
ALL THOSE WHO KNEW BOB DEAN FEEL FREE to contact [email protected]
Our profound condolences to his wife Marcia Schafer and his family.
http://youtu.be/vEwPxiBmqYc
https://www.youtube.com/watch?v=VI9fS8Y-fww&t=30s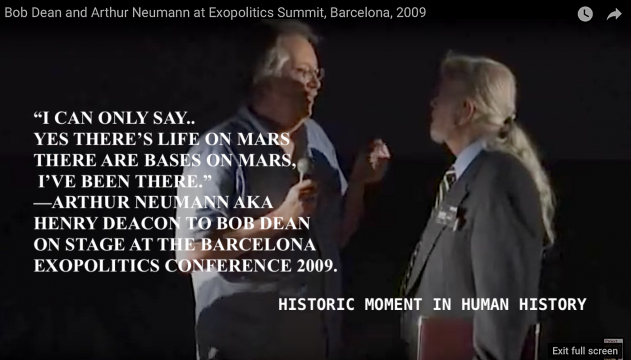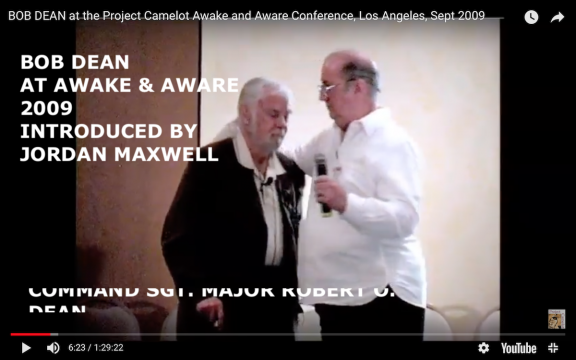 Bob dean playlist
https://www.youtube.com/playlist?list=PLURHNoP_pCEh6FS6KYEX-WlnjY2x8OIry
MESSAGE FROM BOB DEAN'S WIFE MARCIA SCHAFER:
On Oct 14, 2018, at 9:24 PM, Marcia wrote:
Friends,
My husband Bob Dean passed into the light on the evening of October 11. Our retired Command Sergeant Major was 89. Please send your love and hold him in your thoughts to help guide him on his way.
I'd appreciate it if you would share your knowledge of his crossing with those who would want to know.
If anyone would like to honor his memory, please guide them to consider a contribution to the charity of their choice. Particularly organizations that assist military veterans, the homeless, children in need or animal welfare groups. Or, just do something nice for a stranger.
The above gesture honors his beliefs.
Thank you for your love and support of him while he tirelessly shared his knowledge with audiences around the world.
Kindly, Marcia Schafer