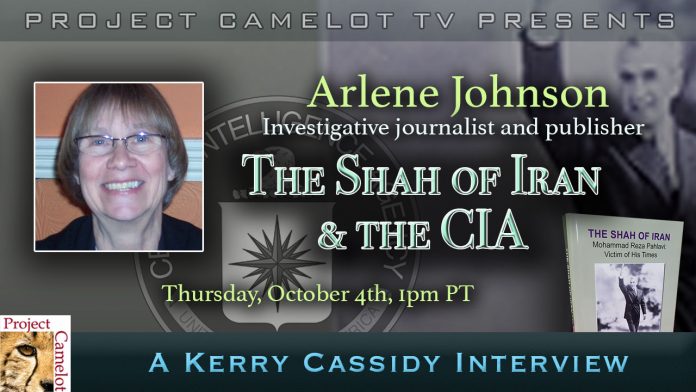 Today, October 4, 2018, I will interview Arlene Johnson, investigative journalist/publisher regarding her new book SHAH OF IRAN – VICTIM OF HIS TIMES.
FOR MORE INFO:  (see her bio below)
owg.livejournal.com/2018/09/10
BIO: (taken from her website):  "I, Arlene Johnson, the founder of News Source, Inc., The Company That Cares About People, was born during the Second World War in the United States. I was educated in the Los Angeles Public School system graduating in the early 1960s. After completing one year at Los Angeles Pierce College, I left school for what would become a 15 year absence. Returning to Los Angeles Pierce College in the early 1980s, I graduated from L.A. Pierce College and entered UCLA as a junior in the mid 1980s.
This was a very interesting time at UCLA as there was a demand that the UC system divest funds from companies which did business with South Africa which I erroneously admired and in which I participated because I was unaware that communists instigated it. A sociology major for the vast majority of my higher educational experience, I grew to understand the plight of those less fortunate, especially those of African descent. My favorite professor at L.A. Pierce College is of African descent and taught me many important lessons regarding the plight of African American people.  She also taught me what we did to Cuba by advising me to read a book entitled Listen, Yankee authored by the sociologist C. Wright Mills.
I was already pretty political due to a grandmother who was political, but reading that book was the awakening as to what our federal government was doing.
Other books I have read include but are not limited to Inside The Company by Philip Agee, Friends In High Places by Laton McCartney, Pedagogy of the Oppressed by Paulo Freire, The Black Underclass by Douglas G. Glasgow just to name a few of the books which molded me and taught me so much.
In 1985 while still a student at UCLA I met a gentleman who is from Iran who taught me information which other Americans do not know but which people from other countries do know because the information was published in their press. My friend knows the Shah of Iran's family and risked his wellbeing to try to look at what was going on prior to the Shah leaving Iran. If he had deceived me about news he reported to me, all the other sources would have negated that which he shared with me. But, they don't negate what he told me. So many people have acknowledged what I have said to them as true.
Graduating from UCLA in 1987 I began a Master's degree in Library Science in 1990 and graduated in 1993 from Pratt Institute in Brooklyn, New York. While a student at that institution, I did further research on the relatively secret organization which is controlling our federal elections in the United States and uncovered an unpublished dissertation on their effect on the banking industry.
That will be the first book News Source, Inc. publishes because banking effects the average consumer in not only America but around the world. 
My first job as a librarian was at Mercy College in one of their annexes in New York City where I worked for nearly two years before starting my own company. It was while working at Mercy College that I learned from a student about the biggest cover-up of the 20th Century, a cover-up of an event which betrayed every country around the world. Another position in which I worked was on a contract for several months at Long Island University, Brooklyn, New York campus.
It was while working there during the summer of 1994 that I made the decision to start News Source, Inc and wanted to do a superior index of The New York Times which would have included the stock symbols in the index of all the stocks reported in articles in each newspaper and contact telephone numbers for them also. This venture never materialized however, because the funding was never received.
So, I decided I would try to sell information to the then President of Chemical Bank, Walter Shipley, so I could publish True Democracy but he wouldn't see me saying that he doesn't see "customers."
I didn't consider myself just a customer since I had the copy of the unpublished dissertation on the banking industry written by a gentleman at the University of Kentucky who successfully defended his dissertation to obtain his Ph.D.
We face so many problems in our society that the phrase which my favorite professor stated to me so many years ago stands like a beacon in my soul. She said, "There is no problem that cannot be solved, they just don't want to."
We will come together as a world community to solve all the problems we face as a world. Together there isn't anything we cannot solve if we come together. This includes the homeless person, the wage earner, the investor, and anyone who cares to know the unvarnished truth.
Memberships: – International Biographical Centre, Cambridge, England
– American Biographical Institute
– Sterlings Who's Who, New York, New York
Honors: – International Woman of the Year for 2001
– The World Who's Who of Women 13th Edition, 1995
– 2000 Notable American Women, 1995
– Fellow of the International Biographical Association, 1995
– 2000 Outstanding Intellectuals of the 21st Century to be published in late 2001 by the International Biographical Centre, Cambridge, England
– The International Biographical Centre's "21st Century Award for Achievement"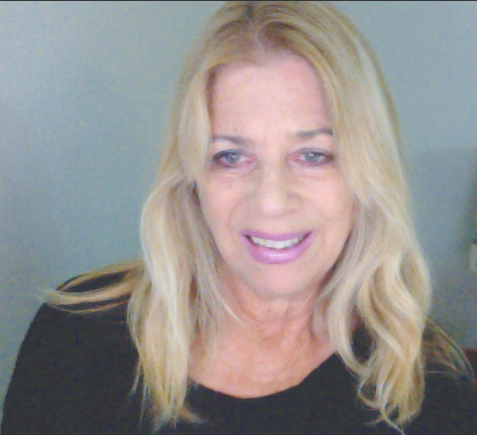 Kerry Cassidy is the CEO/ Founder of Project Camelot. Kerry is a documentary filmmaker/investigative journalist, author and well known host of Project Camelot TV broadcasting weekly live shows on Youtube.  PROJECT CAMELOT  http://projectcamelot.tv aka projectcamelotportal.com  –  is a leader in the alternative media sector, with a Youtube channel that has over 1000 video interviews over past 16 years, plus 5 years of radio show interviews and over 70 million unique viewers worldwide with over 312,000 subscribers. Kerry travels the world conducting interviews and documenting the testimony of whistleblowers with above top secret clearances as well as authors, researchers and experiencers covering conspiracies, the secret space program, black projects, ETs, kundalini and ascension and free energy. She speaks at conferences around the world and is considered one of the leaders of the disclosure movement. Kerry's book, "Rebel Gene: Secret Space and the Future of Humanity" documents her trip down the rabbit hole and years in Project Camelot. 5-STARS ON AMAZON! Due to censorship and demonetization by Youtube Project Camelot has now become a subscription based platform.  JOIN NOW BECOME A MEMBER
DISCLAIMER
Project Camelot does not necessarily agree with or endorse all of the views represented by those we interview or have on our radio shows, internet TV shows or other broadcasts and productions.What Camelot is about is the investigation into the mysteries that surround us. We are all, in a sense, investigators of our world. And while we, as individuals, may not agree with everything presented on our site, we fully support freedom of thought and speech as well as the Quest for truth.
JOIN ME ON TELEGRAM:  NEWS & UPDATES DAILY!

https://t.me/projectcamelotKerry

GET ACCESS TO ALL CAMELOT VIDEOS SINCE DEMONETIZATION ON YOUTUBE BACK IN MAY 2020…VIDEOS BANNED OR CONTROVERSIAL…SUPPORT OUR WORK!  SUBSCRIBE!