I recently got back from visiting RICHARD ALAN MILLER a Black Project physicist and Navy Seal, now author, herbologist and psi-tech expert.  He lives in the Grants Pass area of Oregon where many fires have broken out including in Northern California.  
Here are some photos we took while river boating on the ROGUE RIVER on Wednesday, August 1, 2018.  I was struck by how the fire kept burning even on rocks in spite of the small amount of moss and liken evident.  I suggested at the time to Richard that I believed the fires were the result of VOLCANISM that they are being caused on PURPOSE to cover the increased volcanism.
I sent this follow-up email today …
Rick,



Just a heads up… according to the evidence, there is renewed fissures opening around Yellowstone right now.



As I said to you when I was at your house I think the FIRES are actually caused by VOLCANISM… and that means the ROCKS in Hellsgate area still on fire because it is COMING OUT OF THE GROUND!



This may sound wild but it is beginning to look likely.



Kerry
He replied today saying, …"very, very plausible….". And he sent me a link to the video below about mandatory evacuations.
As mentioned during our visit I asked him what he thought about the claim by Pleiadian Prophet Eddie Page for the potential for Yellowstone to erupt soon and Richard stated that he believed it go blow within the next 6 months!  We will be releasing our interview with Richard Alan Miller soon.
We took the following pictures from the boat while on the Rogue River in the Hell's Gate area of the river.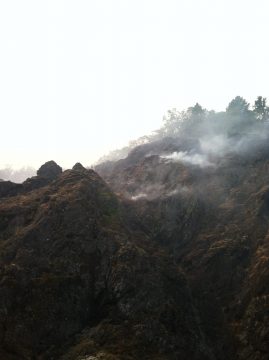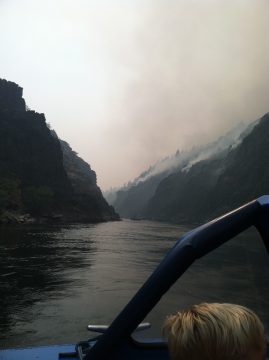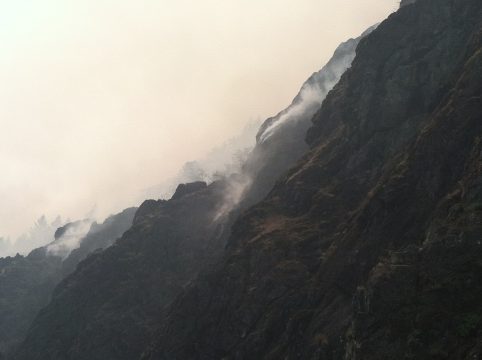 On top of this, there is evidence of more fissures opening up near Yellowstone in Teton National Park:
Growing rock fissures close Hidden Falls
https://www.jhnewsandguide.com/the_hole_scroll/article_51d55a32-2800-536d-ac1b-f1561435105e.html
Related links:
Also see:
https://www.jhnewsandguide.com/the_hole_scroll/article_51d55a32-2800-536d-ac1b-f1561435105e.html