I interview Michael Fitzhugh Bell.   We discuss his new book:  INVISIBLE CRIME:  SYNTHETIC TELEPATHY, MIND CONTROL, SECRET SOCIETIES, CIA, FBI AND MORE…  (see below for bio and details)
SHORT BIO:
"…In my new book, The Invisible Crime – Part II – A Targeted Individual, Synthetic Telepathy And Global Criminal Biomedical Human Experimentation, I expose and reveal aspects of the crime of covert human experimentation never before discussed.
Here are a few of the subjects I cover in great detail in the new book:
1. Synthetic Telepathy – The bidirectional information process between a human being's mind and a supercomputer. The capability of reading and interpreting a person's brainwaves and also putting back information in real-time.
2. Trans-humanism – The idea of human beings evolving beyond normal physical and psychological limitations through science and technology.
3. The Cabal – A secret government or political clique, group or faction. Secret Societies that are believed to exist within the current DOJ and FBI and large Multi-national Corporations. It is the Cabal which I'm lead to believe that are behind my specific victimization.
4. Covert, illegal human experimentation being performed on innocent American Citizens and people around the globe without their knowledge, permission or consent. This includes advanced medical testing and psychological experimentation.
5. Advanced Camouflage or Invisibility Cloaking Technologies currently being employed and reported by hundreds of Targeted Individuals around the world.
6. Morgellons Disease is a condition that I suffer from, a rare, unexplained and unusual skin condition which is believed to be caused by a synthetic pathogen also referred to as a highly evolved weaponed biological micro-organism. It's widely reported that Morgellons Disease is part of the Military's Biological Weapons Program.
7. Remotely Induced Mind Control achieved through Electronic Harassment/Bioelectronic Torture is believed to be at the heart of the Psychological Warfare Program, now reportedly being scaled to the entire human population.
"Secret Societies" that may exist within the DOJ and FBI.
My websites have been updated to include all of my current research:
KERRY CASSIDY
PROJECT CAMELOT
projectcamelot.tv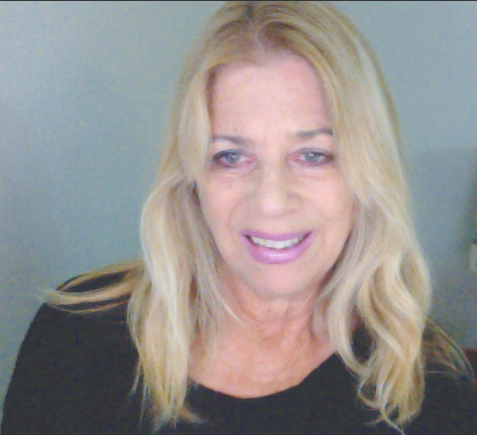 Kerry Cassidy is the CEO/ Founder of Project Camelot. Kerry is a documentary filmmaker/investigative journalist, author and well known host of Project Camelot TV broadcasting weekly live shows .  PROJECT CAMELOT  http://projectcamelot.tv aka projectcamelotportal.com  –  is a leader in the alternative media sector, with a Youtube channel (NOW ON OUR OWN PROJECT CAMELOT LIBRARY)  that has over 1000 video interviews over past 16 years, plus 5 years of radio show interviews and over 70 million unique viewers worldwide with over 312,000 subscribers at the time our youtube channel was removed by the Youtube censors. Kerry travels the world conducting interviews and documenting the testimony of whistleblowers with above top secret clearances as well as authors, researchers and experiencers covering conspiracies, the secret space program, black projects, ETs, kundalini and ascension and free energy. She speaks at conferences around the world and is considered one of the leaders of the disclosure movement. Kerry's book, "Rebel Gene: Secret Space and the Future of Humanity" documents her trip down the rabbit hole and years in Project Camelot. 5-STARS ON AMAZON! Due to censorship and demonetization by Youtube Project Camelot has now become a subscription based platform.  JOIN NOW BECOME A MEMBER
KERRY CASSIDY – PROJECT CAMELOT is now banned and deleted from the following platforms:  YOUTUBE, TWITTER, VIMEO, INSTAGRAM, LINKEDIN FOR TELLING THE TRUTH.  WATCH OUR VIDEOS HERE:
https://media.projectcamelotportal.com/
Over 900 free videos…
DISCLAIMER
Project Camelot does not necessarily agree with or endorse all of the views represented by those we interview or have on our radio shows, internet TV shows or other broadcasts and productions.What Camelot is about is the investigation into the mysteries that surround us. We are all, in a sense, investigators of our world. And while we, as individuals, may not agree with everything presented on our site, we fully support freedom of thought and speech as well as the Quest for truth.
JOIN ME ON TELEGRAM:  NEWS & UPDATES DAILY!

https://t.me/projectcamelotKerry

GET ACCESS TO ALL CAMELOT VIDEOS SINCE DEMONETIZATION ON YOUTUBE BACK IN MAY 2020…VIDEOS BANNED OR CONTROVERSIAL…SUPPORT OUR WORK!  SUBSCRIBE!
http://projectcamelotportal.com/membership-plans/
SEE OUR NEW PROJECT CAMELOT MEDIA LIBRARY AND WATCH OUR VIDEOS