UPDATED: 
For the first time in history the Trading Programs are revealed with documentation, how the secret gov / secret space / Deep State is funded!  This group is putting their lives on the line to get this info to the public!   
White Hats Report #63 – #ARRESTtheFED
…"The Storm is here.
The releases coming over the next few weeks will expose the details of the methods by which the cabal rules the world through the control of money by showing you trading contracts with proceeds as high as $3 Trillion and $25,000 Trillion. Enough to fund every TRUE humanitarian project on Earth in addition to advanced technology, free energy, the exploration of our universe, housing, hydroelectric projects for undeveloped countries, turning deserts green and other infrastructure projects all over the world. Instead, the money is used to subvert the production of the people to a select few bloodline families. This is how these people control Planet Earth.
Signatories to the trading contracts:
Federal Reserve:

Alan Greenspan

Ben Bernanke

Roger Ferguson

Janet Yellen

Timothy Geithner
US Government:

Barack Obama

Joe Biden

Jack Lew

Paul O'Neill

Neil Wolin
Trading Programs
Trading programs were created as a way to raise funds for projects that relate to humanitarian endeavors, ie. Creating, maintaining and rebuilding infrastructure, assistance with bringing undeveloped countries up to current technologies, rebuilding communities after natural disasters….are just a few of the applications.
But, as with anything to do with the financial world, the rat pack of bankster cabaliss have infested it at the highest levels to subvert the program for their own devious plans to control the world. History is replete with personalities whose aspirations to run the world are well known: Alexander the Great, Genghis Khan, Julius Caesar, Adolph Hitler….are just a few who come to mind. Why is it such a stretch to believe that that same lust for power is not present today? Rather than be accomplished by might and power and strength and armies all out in the open, now it's being done in secret by conning the people of the world utilizing a usury system of currency control akin to immoral grifters running a game of three card monty.
Trading programs are initiated, administered, operated and controlled by the Federal Reserve. Sound familiar? You should know what's coming next."—The White Hats Report  to READ MORE go here:
Added notes:
Follow up interview is scheduled for Thursday February 1st at 7pm PT.
Getting the truth out one whistleblower at a time!
Kerry Lynn Cassidy
Founder / CEO
Project Camelot
STAY UP TO DATE SUBSCRIBE TO:
MY YOUTUBE CHANNEL
 TWITTER 
AND FACEBOOK  
TONIGHT JANUARY 29TH THE WHITE HATS REPORT JUST RELEASED– PROOF OF HOW THEY FUND THE SECRET GOVERNMENT! whitehatsreport.com/2018/01/24/1400/
TONIGHT THE TRADING PROGRAM CONTRACT IS GOING ONLINE.  go here to READ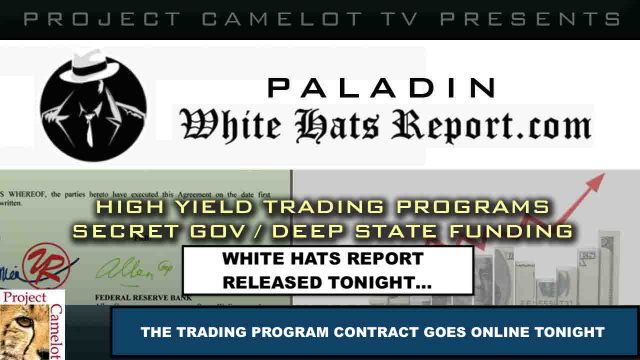 WATCH THE  INTERVIEW THAT LEADS UP TO THE RELEASE OF THE EVIDENCE:   KERRY talks with PALADIN about the White Hat Reports investigations into high yield trading programs, crypto currency, following the money down the rabbit hole of how the secret space/ secret gov is funded. GO TO : whitehatsreport.com/ FOR MORE INFO.
KERRY CASSIDY
PROJECT CAMELOT
projectcamelot.tv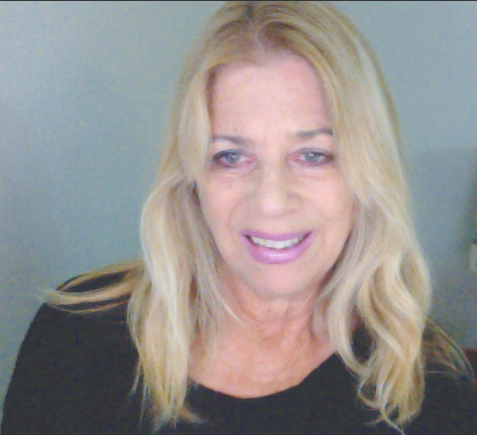 Kerry Cassidy is the CEO/ Founder of Project Camelot. Kerry is a documentary filmmaker/investigative journalist, author and well known host of Project Camelot TV broadcasting weekly live shows on Youtube.  PROJECT CAMELOT  http://projectcamelot.tv aka projectcamelotportal.com  –  is a leader in the alternative media sector, with a Youtube channel that has over 1000 video interviews over past 16 years, plus 5 years of radio show interviews and over 70 million unique viewers worldwide with over 312,000 subscribers. Kerry travels the world conducting interviews and documenting the testimony of whistleblowers with above top secret clearances as well as authors, researchers and experiencers covering conspiracies, the secret space program, black projects, ETs, kundalini and ascension and free energy. She speaks at conferences around the world and is considered one of the leaders of the disclosure movement. Kerry's book, "Rebel Gene: Secret Space and the Future of Humanity" documents her trip down the rabbit hole and years in Project Camelot. 5-STARS ON AMAZON! Due to censorship and demonetization by Youtube Project Camelot has now become a subscription based platform.  JOIN NOW BECOME A MEMBER
DISCLAIMER
Project Camelot does not necessarily agree with or endorse all of the views represented by those we interview or have on our radio shows, internet TV shows or other broadcasts and productions.What Camelot is about is the investigation into the mysteries that surround us. We are all, in a sense, investigators of our world. And while we, as individuals, may not agree with everything presented on our site, we fully support freedom of thought and speech as well as the Quest for truth.
JOIN ME ON TELEGRAM:  NEWS & UPDATES DAILY!

https://t.me/projectcamelotKerry

GET ACCESS TO ALL CAMELOT VIDEOS SINCE DEMONETIZATION ON YOUTUBE BACK IN MAY 2020…VIDEOS BANNED OR CONTROVERSIAL…SUPPORT OUR WORK!  SUBSCRIBE!