I talk with John Lear about his situation and all things secret space…
Odysee backup:
We talked about many different topics including, 911, Flight 370, the Anunnaki, Clark McClelland and the 4th astronaut, Grand Canyon evidence of Egyptian relics, our ET heritage and more!
DONATE OR EMAIL JOHN LEAR AT:  [email protected]
https://www.youtube.com/watch?v=uvc61yy2QMk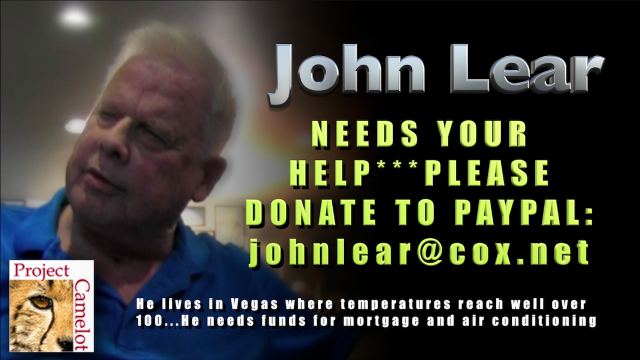 John is having health and financial issues and now his mortgage has doubled!  He and his wife do not have air conditioning working in their house and live in Vegas where it is over 100 degrees.  Please donate and give back to this dedicated ufo researcher.
KERRY CASSIDY
PROJECT CAMELOT
https://projectcamelotportal.com