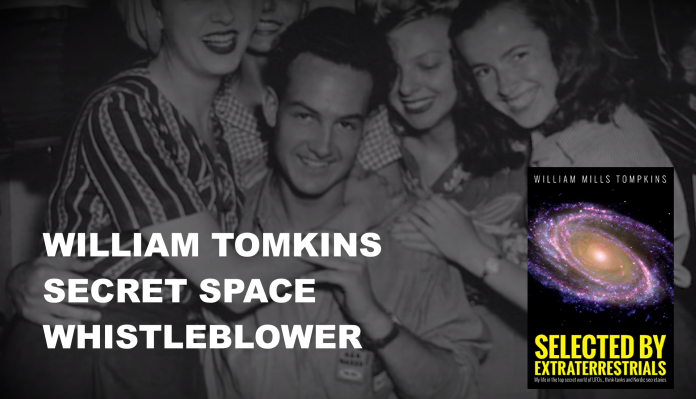 RECOMMENDED.
THIS IS A 3-PART interview conducted by Walter Nowosad with William Tompkins the top whistleblower to come forward in years, and Robert Wood, former aerospace engineer from TRW.  Again, much of Tompkins info matches my top whistleblower, Captain Mark Richards disclosures.
I am working to get an interview with William Tompkins as many people know. I want to extend special thanks to everyone for the donations to make the trip to San Diego.  However, I am still waiting for scheduling but in the meantime I suggest everyone watch this 3 part interview conducted by Walter Nowosad.  I think everyone will agree this interview with me MUST happen!
It is clear that as Bob Wood states, this disclosure is being orchestrated and allowed to happen.  However, William Tompkins is not completely under their control.
During this 3 part interview Tompkins brings forward information not previously heard by either his editor, Bob Wood or Walter Nowosad. What is clearly apparent is that Tompkins has a lot more to share.
New info not in his book:
 Talks about an ET group of "children sized" beings Tompkins called "Borts".
 Talks about floating rectangular (glass) buildings on the moon.
Talks about Neil Armstrong's statement about very large 7 ET ships floating on the rim of the crater on the Moon and being greeted by Reptilians who were piloting those craft and that they "gave the astronauts the finger" when they landed.
Talks about the Command and Control center off-site six blocks from TRW (most likely located at LA Airport!! (underground?) in use during the Apollo missions being plugged into everything NASA was getting.
The fact that the mission control in Texas was NOT getting a straight feed from the Moon but that it was routed first to Von Braun and Debus in Huntsville, Alabama.
The very first thing the astronauts (who were all 33 level masons according to Tompkins) did before what the worldwide public saw, was plant a FREEMASON FLAG AND FREEMASON SIGN on the Moon claiming ownership of the Moon.
That the astronauts were already aware of the buildings on the moon and the large ships prior to landing on the moon the first time because of what the prior scout craft had seen.
And in the 3rd part – Tompkins is talking about TRW (a special division) being in telepathic communication with "the blue people" who are a type of Nordic apparently.  Note:  I have been in contact with these beings.  (these are NOT the blue avians!)
That Maria Orsic and friends were working down in a Nazi base in Antarctica building ufos with help of a Nordic race.
That the Nazis had laser weapons in WWII.  And used them!
Walter's Youtube Channel with all 3 parts of the interview:
www.youtube.com/channel/UCbkYVWJuKxZccx3CFWSgxPQ
Part One
PART TWO
PART THREE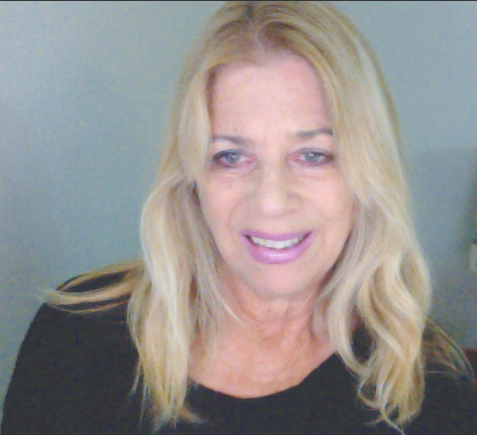 Kerry Cassidy is the CEO/ Founder of Project Camelot. Kerry is a documentary filmmaker/investigative journalist, author and well known host of Project Camelot TV broadcasting weekly live shows on Youtube.  PROJECT CAMELOT  http://projectcamelot.tv aka projectcamelotportal.com  –  is a leader in the alternative media sector, with a Youtube channel that has over 1000 video interviews over past 16 years, plus 5 years of radio show interviews and over 70 million unique viewers worldwide with over 312,000 subscribers. Kerry travels the world conducting interviews and documenting the testimony of whistleblowers with above top secret clearances as well as authors, researchers and experiencers covering conspiracies, the secret space program, black projects, ETs, kundalini and ascension and free energy. She speaks at conferences around the world and is considered one of the leaders of the disclosure movement. Kerry's book, "Rebel Gene: Secret Space and the Future of Humanity" documents her trip down the rabbit hole and years in Project Camelot. 5-STARS ON AMAZON! Due to censorship and demonetization by Youtube Project Camelot has now become a subscription based platform.  JOIN NOW BECOME A MEMBER
DISCLAIMER
Project Camelot does not necessarily agree with or endorse all of the views represented by those we interview or have on our radio shows, internet TV shows or other broadcasts and productions.What Camelot is about is the investigation into the mysteries that surround us. We are all, in a sense, investigators of our world. And while we, as individuals, may not agree with everything presented on our site, we fully support freedom of thought and speech as well as the Quest for truth.
JOIN ME ON TELEGRAM:  NEWS & UPDATES DAILY!

https://t.me/projectcamelotKerry

GET ACCESS TO ALL CAMELOT VIDEOS SINCE DEMONETIZATION ON YOUTUBE BACK IN MAY 2020…VIDEOS BANNED OR CONTROVERSIAL…SUPPORT OUR WORK!  SUBSCRIBE!