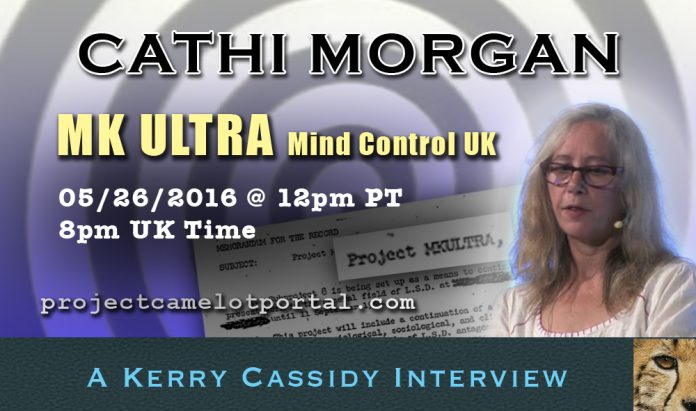 CATHI MORGAN   -   Tracing MKULTRA / Mind Control in the UK
THURSDAY, MAY 26TH @ 12PM PT /  8 PM UK TIME
Cathi Morgan shares her research into UK Mind Control from a personal perspective in an attempt to stimulate research and discussion of the topic .  By exploring  her own background she has uncovered links to MKULTRA as well as covert research programs related to post WW11 eugenic population studies.  
Cathi Morgan was initially a homemaker, earth mother, ABM voluntary breastfeeding counsellor and carer for her child with cerebral palsy.
truthquestion.blogspot.co.uk/p/truth-quest-background.html
BROADCAST LIVE FROM THE PROJECT CAMELOT LIVESTREAM CHANNEL: OR VIA YOUTUBE (depending on the connection)...
GO HERE TO VIEW LIVE:
original.livestream.com/projectcamelotlive

****