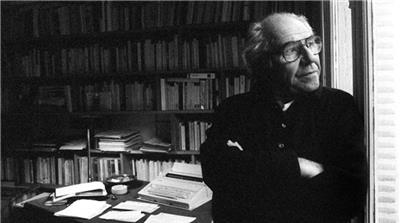 UPDATE:  GREY ET(S) (there are 2 – one very small and one bigger)  SPOTTED ON THIS FOOTAGE BETWEEN 1:16:59 AND 1:17:02… when John says the words .."I don't have the ability.." in reply to the space ship under the ground question.
ANNOTATED ON THE VIDEO…see for yourself:
NOW COMPLETE.  I interviewed John Edmonds and his wife Joyce (for the first time).  LIVE –  Update from the Ranch!  ETS and UFOS…
JOHN EDMONDS has been dealing with the dark side of the UFO big picture, going down the rabbit hole for 19 years.   A few months ago I visited his ranch and did an interview there (see below for the link).  John and his wife have been fighting with Grey aliens for many years.  There are several vortexes on his ranch where beings of all kinds come and go. Some are friendly and some are not.  Join us for an update on what's happening lately out at the ranch.
 WATCH HERE NEWLY EDITED FOR SOUND ISSUES:
SEE MY PREVIOUS INTERVIEWS WITH JOHN:
INTERVIEW TWO:  STARDUST RANCH
HIGHLIGHTS FROM MY JOHN EDMONDS INTERVIEW:
INTERVIEW ONE :  JOHN EDMONDS AND TOMMY HAWKSBLOOD (IN 3 PARTS)
https://www.youtube.com/watch?v=3xq2sm5iZEQ
https://www.youtube.com/watch?v=FBMGhHmrMrY
https://www.youtube.com/watch?v=cGklgm6ZstQ
Websites:
New book soon to be released available for presale.
UPDATE :  SUNDAY FEB 7th — scroll down to see enhanced close ups sent in by viewers! And 2 more photos added Monday Feb 8th.
UPDATE:  GREY ET SPOTTED ON THE LIVE INTERVIEW FOOTAGE FROM JOHN EDMONDS RECENT UPDATE AT THE RANCH (under investigation) – see below, further detail needed.
GO HERE FOR THE FULL VERSION :https://www.youtube.com/watch?v=q_DcU7s1EVE
TIME CODE ON THIS EXCERPTED VERSION:  1:29 TO 1:34
… when John says the words .."I don't have the ability.." in reply to the space ship under the ground question….See for yourself and write to me if you have high tech photo enhance skills:  [email protected]  Please note:  the video on youtube and my raw video don't have any real difference in terms of quality.  But will try to get small clip uploaded here for downloading tomorrow.
A EXCERPTED VERSION:
UPDATE:  SOMEONE HAS ENHANCED THE FOOTAGE HERE:
https://www.youtube.com/watch?v=nGRbbqb_-3A&feature=youtu.be
I spoke to John and he is reviewing the footage.  Please note this interview was done on GOOGLE HANGOUTS LIVE… I did not use a camera other than the built in camera in my computer.  The cameras are simply the video cameras that come with our computers and are used by Google Hangouts with Youtube.  So the footage visible is shot from the camera on John's computer which had a view of John and whatever was in the room in the background. We have no control over this technology it is part of the computer.
Judge for yourself..
LATEST UPDATE FROM JOHN'S GUEST AS OF SATURDAY FEB 6: .."Sorry. Now I see the image you are talking about That DEFINITELY was not me in that video clip!"–John's Guest
TO WORK ON ENHANCING THE FOOTAGE HERE IS THE CLIP TO DOWNLOAD FROM MY PUBLIC DROPBOX FOLDER:
https://dl.dropboxusercontent.com/u/6566808/GREY%20ET%20SPOTTED%20ON%20JOHN%20EDMONDS%20INTERVIEW%20FOOTAGE.m4v
UPDATE  MISSING DOG:   NOW FOUND!!
The little white dog in the main video is now missing.  Any psychics please contact John if you can help locate it.  John's email:  [email protected]   MONDAY, FEB 8TH:  JUST HEARD FROM JOHN:  …"
…"Yetti was returned to me by a neighbor who said she found him wandering in the desert where he suddenly appeared! He is filthy, needs a bath and groom but he is fine. I am very happy he is home!"– John Edmonds
SEE BELOW FOR CLOSE UPS AND ENHANCED VIDEO SENT IN BY VIEWERS!  GREAT WORK!
IF YOU APPRECIATE JOHN'S EFFORTS TO GET THE TRUTH OUT ABOUT ET VISITATION PLEASE CONSIDER MAKING A DONATION TO HELP FEED THE HORSES!  HE DOES NOT HAVE ENOUGH FUNDS TO KEEP THE RANCH GOING!  DONATE:  http://johnedmonds.info/
TWO ETS IN CLOSE UP VIEW:
TWO GREYS OUTLINED: