The battles with greys continues…
I made the trip out to Stardust Ranch to interview John Edmonds for the 2nd time, in person. This is a fascinating look at a man who has been dealing with the dark side of the ufo big picture, going down the rabbit hole for 19 years.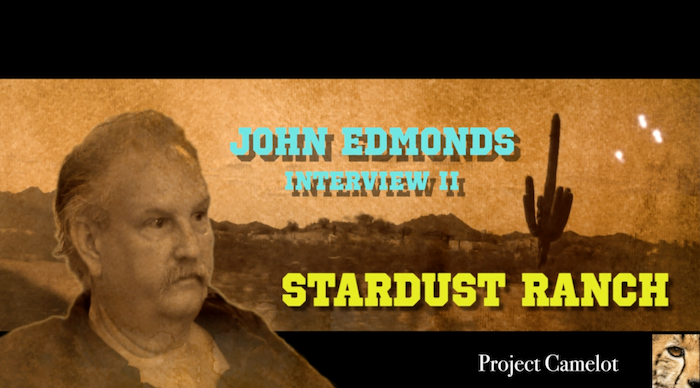 WATCH HERE!
backup copy:

GO HERE FOR MY PREVIOUS INTERVIEW WITH JOHN EDMONDS & TOMMY HAWKSBLOOD:
https://projectcamelotportal.com/archive/28-video-interviews-and-presentations-by-name/2689-john-edmonds-tommy-hawksblood-battles-with-greys
or go directly to the PCTV NETWORK YOUTUBE CHANNEL:
INTERVIEW ONE: JOHN EDMONDS AND TOMMY HAWKSBLOOD PART 1, 2, 3 & 4…
https://www.youtube.com/watch?v=3xq2sm5iZEQ
****
PLEASE GO TO THE FOLLOWING LENGTHS FOR MORE INFO :
http://www.ascensionwithearth.com/  Current Ranch Affairs. Dealing with Open Energy Portals, Alien beings, and fleets of ships currently passing in and out of the gate transport system at the ranch. Check out our new web page is www.stardustranch .info or www.JohnEdmonds.info. New book soon to be released available for presale.
Thanks,
John Edmonds
USEFUL LINKS FOR MORE INFO:
http://www.ufoconspiracy.com/reports/levengood-alien-tissue-fluid-samples-prelimII.htm