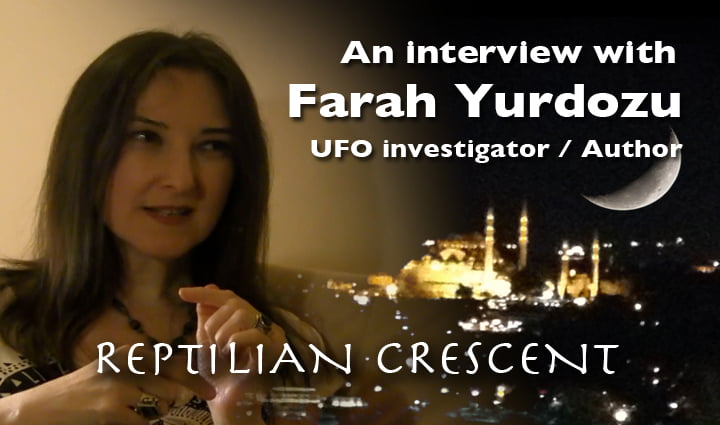 I interviewed the well known Turkish UFO investigator and author, Farah Yurdozu while in Istanbul on the way to Gobekli Tepe. She has written several books (only one has been translated into English so far). She has made her mark in the field of Ufology as an astute investigator and thoughtful observer of human nature and the paranormal. 



We discuss the extensive evidence for the role that Reptilians have played in history, the evidence of the existence in ancient sites and settlements and in the modern world. She talks about the way Turkish people view UFOs and paranormal events, taking them in stride as part of their everyday life.



She has a great grasp of the intricacies and nuances involved in alien/human encounters along with a great understanding of the paranormal and exopolitical landscape we are all part of.



There are very few women investigators into this phenomena in the Muslim world and her courage and intelligence are of great value to the field.