NOW ON YOUTUBE:
 Recorded Wednesday, January 14, 2015.

I interview KHARTIKA GOE  regarding her new book on MULTIDIMENSIONAL TRAVELER.
You can also stream on the CAMELOT TV CHANNEL :
http://livestream.com/projectcamelotlive/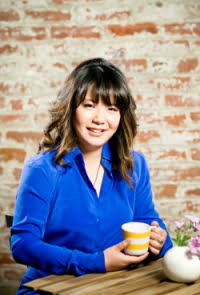 BIO:  Khartika Goe is the author of the eclectic book "The Multidimensional Traveler: Finding Togetherness." Ms. Goe completed her undergraduate degree at the University of California, Los Angeles in 2011. She pursued graduate studies at Columbia University in the City of New York before embarking on her research of the metaphysical dimensions. Ms. Goe has travelled extensively throughout the world and has been successful in capturing other dimensional beings and planes of existence on film. Many prominent esoteric authors and researchers have used her accounts and photos for their own research in the multidimensional realms.
After five years of assisting various metaphysical researchers, she finally came public with her own accounts in her groundbreaking article, "Adventures in Alternative Realities," which was published in sixteen languages and sold in over thirty countries by Nexus Magazine (April/May 2013). Ms. Goe is one of the youngest authors to be featured in Nexus Magazine; her first publication generated over two hundred emails from interested readers, leading her to hold short courses. Following her article, she has also been contacted by documentary filmmakers hoping to use her accounts for future projects. Ms. Goe has evolved from a rigorous academic background into ardently writing and lecturing on the unknown and the mysteries of the universe. Her current work focuses on assisting children with physical and developmental disorders in the development of their energetic abilities.
GET HERE BOOK HERE:
http://www.amazon.com/Multidimensional-Traveler-Finding-Togetherness-Dimensions/dp/1601633556/ref=sr_1_1?ie=UTF8&qid=1421290183&sr=8-1&keywords=khartika+goe
***