UPDATED: Please see statement further down in the post
***
Tommy writing as per Kerry's advice.

We are currently at a disadvantage due to my computer being way too slow to do the work I need to perform to develop the Project Camelot concept further.
Currently I am using a low budget laptop that I am borrowing, though I very much appreciate having a computer at all, the machine is sadly not capable enough for me to be able to work tasks like; visual designs, web application development, device app development, live event productions, basic editing and general multi-tasking capabilities. At this point my computer crashes when screen sharing a work session on skype, running an emulator to debug apps, etc.
Honestly it is getting really hard to stay motivated to work with all these issues popping up all the time. To resolve this problem and to get a computer that can do the work I will need to raise around $1000. Sadly as I am in Norway at the moment, computers are somewhat more expensive than in the U.S and some other countries, and there is an 25% MVA fee that needs to be paid if I order from overseas.. hence not much to save. If you are able to support us for this cause, please use the donate button at the bottom of this article. Thank you!
At this time I (and Kerry) are working on the following concepts that we are hoping can be up and running this year, and this is why I (as well as Kerry) need your support right now.
– Project Camelot TV: An interactive self hosted broadcasting station that will not only serve Project Camelot as hosts, but also other cutting edge shows from other respected hosts. This concept is nearly ready, but the final bits require me to have some more computing power.
We are also testing an app for Smart TV's as well, which will help get millions of new people get Project Camelot TV right in their living room with ease.
– Music Site: An "Awake and Aware" music site targeting music and artists that will help wake up the masses through their musical art.
– Project Light Warrior: In a sense, this will be the "ground crew central", a resource center and a online community for everything in the "alternative sector". More information on this coming soon.
– Mobile apps for all devices are in the works, but testing them makes my computer crash, so this has naturally slowed down development.
– Other: Development and maintenance of our existing sites, archive and countless other things that pop up that simply needs to be done. Online security has been, and still is a big issue, so this is constantly worked on and monitored. In order to keep the project going, we have to work more than a full time job to keep it all going, and by doing this we get 'the word out' further and further every day. It is important for us, and we hope it is also important to you.
Update 1: The overall goal has now been reached. I want to extend a huge thank you to everyone that has contributed! Any further donations given will be used towards getting more equipment like; backup storage, adapter for live streaming purposes, software, licenses, etc.
Thank you all for allowing me to do my work 🙂
e-mail/paypal: tommy@projectcamelotportal.com
I will update this post with the status of donations for the new computer as (or if) donations come in.
Thank you so much for your continued support, we could not possibly do this without you!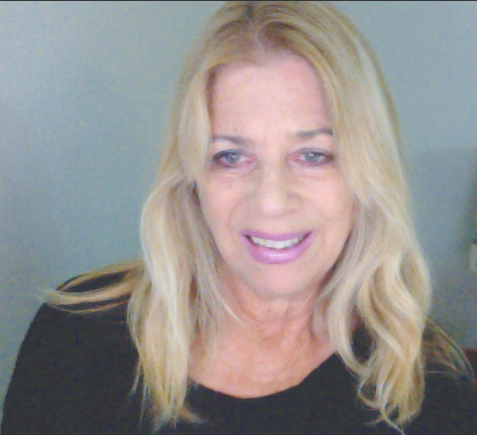 Kerry Cassidy is the CEO/ Founder of Project Camelot. Kerry is a documentary filmmaker/investigative journalist, author and well known host of Project Camelot TV broadcasting weekly live shows on Youtube.  PROJECT CAMELOT  http://projectcamelot.tv aka projectcamelotportal.com  –  is a leader in the alternative media sector, with a Youtube channel that has over 900 video interviews over past 16 years, plus 5 years of radio show interviews and over 70 million unique viewers worldwide with over 291,000 subscribers. Kerry travels the world conducting interviews and documenting the testimony of whistleblowers with above top secret clearances as well as authors, researchers and experiencers covering conspiracies, the secret space program, black projects, ETs, kundalini and ascension and free energy. She speaks at conferences around the world and is considered one of the leaders of the disclosure movement. Kerry's book, "Rebel Gene: Secret Space and the Future of Humanity" documents her trip down the rabbit hole and years in Project Camelot. 5-STARS ON AMAZON! Due to censorship and demonetization by Youtube Project Camelot has now become a subscription based platform.  JOIN NOW BECOME A MEMBER
DISCLAIMER
Project Camelot does not necessarily agree with or endorse all of the views represented by those we interview or have on our radio shows, internet TV shows or other broadcasts and productions.What Camelot is about is the investigation into the mysteries that surround us. We are all, in a sense, investigators of our world. And while we, as individuals, may not agree with everything presented on our site, we fully support freedom of thought and speech as well as the Quest for truth.