GOING VIRAL….
Source: JimStoneFreelanceThanks to G.
RUSH UPDATE: The story below is NOW CONFIRMED 100 PERCENT TRUE.
The blindfold:
The man claimed to be blindfolded when he sent the message. When the American military blindfolds someone, it is accomplished by putting a bag over the head that is locked so you can't get it off. This left the engineers hands free. This would have made it possible for him to pull his Iphone 5 (a fact confirmed by the Exif data) out of his butt as stated, and use the voice command ability of the Iphone to just talk to it to log in and post the message. This explains why he sent a black photo, he could not see what he was sending, he just knew he snapped a photo and sent whatever got taken.
The coordinates:When the coordinates are added to the fact that the photo's exif data does not match the Google coordinates or any other coordinates for Diego Garcia that are posted online, but is still within the boundaries of Diego Garcia, it proves that no one just pulled those coordinates off the web. It helps confirm that this was not just a hoax because the coordinates are exact to wherever on Diego Garcia the Iphone was when it took the photo.
ORIGINAL POST FOLLOWS:
IBM ENGINEER TAKEN FROM HIJACKED FLIGHT 370 GOT A SELFIE OUT TO THE INTERNET.
This image, which appears black was posted as taken in a dark cell by an IBM engineer. The picture is black because the cell was too dark, but a critical piece of information was embedded in the Exif data, the coordinates to Diego Garcia, where the picture was taken. And it's real, this is NOT a hoax. The coordinates in the picture indicate that the photo was taken within 3 miles of what Google officially gives for Diego Garcia. It is NOT EXACTLY what comes up on Google. It is off a couple miles, so NO ONE GOOGLED THIS, thus helping to confirm it's authenticity. I don't know how big the island is, but if it has a runway, that certainly fits.
The picture posted with the following text: "I have been held hostage by unknown military personal after my flight was hijacked (blindfolded). I work for IBM and I have managed to hide my cellphone in my ass during the hijack. I have been separated from the rest of the passengers and Iam in a cell. My name is Philip Wood. I think I have been drugged as well and cannot think clearly."
ASTEROID IMPACT LEVEL UPDATE: SCAMMERS ARE SAYING THERE NEVER WAS A PHILLIP WOOD WORKING FOR IBM. BUT HIS LINKDIN DESTROYS THAT LIE AND CONFIRMS THE STORY:
Image Exif data: THE SMOKING GUN
The Exif is intact. Exif data gets embedded in every image by every camera and includes the circumstances under which the photo was taken. It can be viewed by saving the image to your desktop, and then right clicking it and selecting image properties. Hit the details tab. You can see that the image was taken on March 18 with an Iphone 5, with the ISO at 3200 and a shutter of 1/15. The coordinates are included in the exif data because the Iphone knows where it is, and the coordinates are for Diego Garcia. THE FIRST TIME A BLANK PHOTO SAID IT ALL.
Exif can't be rewritten with common software, it can only be added to in fields such as image credits with some advanced applications. It can be erased as well but NOT CHANGED. Photos with the exif intact will hold up in court. If the Exif is hacked and this is not real, the CIA or a really good hacker did this, which I doubt, I'd say it's probably real.
Surrounding this story is the fact that the man who managed to get this information to Farganne (forum member Glitch) was harassed and received many threatening voice mails over it, that is another piece of evidence pointing to this as being real. One thing is certain, once it's posted here on this site the genie is OUT OF THE BOTTLE. I cannot stress how important it is that the GPS coordinates in the photo do not perfectly match what Google says and are not posted anywhere on the web, because it proves that the source of those coordinates did not come from google or Wikipedia, they really did come from the imaging device and it HAD TO be at Diego Garcia when it took the photo.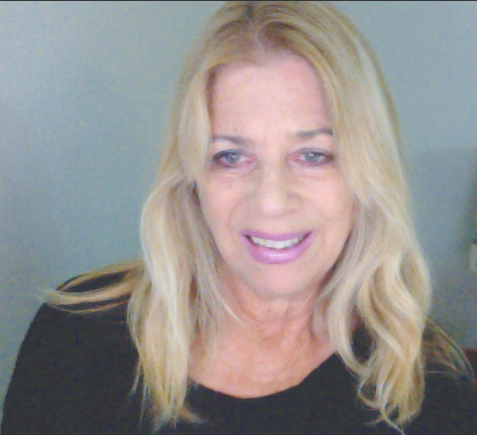 Kerry Cassidy is the CEO/ Founder of Project Camelot. Kerry is a documentary filmmaker/investigative journalist, author and well known host of Project Camelot TV broadcasting weekly live shows .  PROJECT CAMELOT  http://projectcamelot.tv aka projectcamelotportal.com  –  is a leader in the alternative media sector, with a Youtube channel (NOW ON OUR OWN PROJECT CAMELOT LIBRARY)  that has over 1000 video interviews over past 16 years, plus 5 years of radio show interviews and over 70 million unique viewers worldwide with over 312,000 subscribers at the time our youtube channel was removed by the Youtube censors. Kerry travels the world conducting interviews and documenting the testimony of whistleblowers with above top secret clearances as well as authors, researchers and experiencers covering conspiracies, the secret space program, black projects, ETs, kundalini and ascension and free energy. She speaks at conferences around the world and is considered one of the leaders of the disclosure movement. Kerry's book, "Rebel Gene: Secret Space and the Future of Humanity" documents her trip down the rabbit hole and years in Project Camelot. 5-STARS ON AMAZON! Due to censorship and demonetization by Youtube Project Camelot has now become a subscription based platform.  JOIN NOW BECOME A MEMBER
KERRY CASSIDY – PROJECT CAMELOT is now banned and deleted from the following platforms:  YOUTUBE, TWITTER, VIMEO, INSTAGRAM, LINKEDIN FOR TELLING THE TRUTH.  WATCH OUR VIDEOS HERE:
https://media.projectcamelotportal.com/
Over 900 free videos…
DISCLAIMER
Project Camelot does not necessarily agree with or endorse all of the views represented by those we interview or have on our radio shows, internet TV shows or other broadcasts and productions.What Camelot is about is the investigation into the mysteries that surround us. We are all, in a sense, investigators of our world. And while we, as individuals, may not agree with everything presented on our site, we fully support freedom of thought and speech as well as the Quest for truth.
JOIN ME ON TELEGRAM:  NEWS & UPDATES DAILY!

https://t.me/projectcamelotKerry

GET ACCESS TO ALL CAMELOT VIDEOS SINCE DEMONETIZATION ON YOUTUBE BACK IN MAY 2020…VIDEOS BANNED OR CONTROVERSIAL…SUPPORT OUR WORK!  SUBSCRIBE!
http://projectcamelotportal.com/membership-plans/
SEE OUR NEW PROJECT CAMELOT MEDIA LIBRARY AND WATCH OUR VIDEOS