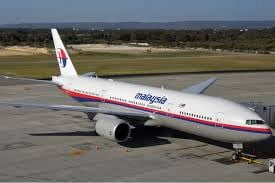 SCIENTISTS INVOLVED IN CLOAKING/ STEALTH TECHNOLOGY WERE ON BOARD 20 IN TOTAL on PLANE THAT WENT MISSING.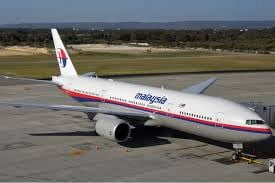 Seriously, cell phones are ringing? Asian scientists without tech? How about all 239 passengers (plus crew) with cell phones, computers, ipads, ipods and god knows what else?
See the following article from Before It's News:
beforeitsnews.com/events/2014/03/malaysia-plane-coverup-passengers-cell-phones-ringing-gps-information-kept-secret-2432746.html
…"Meanwhile, 20 passengers on the missing plane are world-class electronic geeks for a major Defense contracting company specializing in such things as weapons that disappear planes and ships for the battlefield.
They are employed by a company designing and manufacturing cutting edge electronic weaponry for the Department of Defense. Such weaponry includes those making it possible to vanish planes off the radar, as Deborah Dupré reported this weekend in the article, Malaysia Plane Hidden With Electronic Weaponry? 20 High-Tech EW Defense Passengers."
You mean to tell me they can read my license plate and listen to all my calls and use Quantum computers to trace everything we do and say and they can't find a plane full of passengers?? Yeah, right.
One friend suggested a mutual source claims the plane was flown to an underground (or undersea) base. The scientists may be detained and brain-wiped before they reload the passengers back on the plane and crash it somewhere in a jungle…or out at sea as it happens. Perhaps with MKultra type false memories just in case some survive… Question is, what were the scientists on board working on that may have motivated either the Cabal or Chinese illuminati to take it down?
Word is the tech from the Texas company Freescale SemiConductor.. which used to be a division of Motorola in Phoenix is stealth for defense.
en.wikipedia.org/wiki/Freescale_Semiconductor
UPDATE: Apparently Freescale is owned by Blackstone and The Carlyle Group. …"On September 15, 2006, Freescale agreed to a $17.6 billion buyout by a consortium led byBlackstone Group and its co-investors, Carlyle Group, TPG Capital, and Permira.[20] The buyout offer was accepted on November 13, 2006 following a vote by company shareholders. The purchase, which closed on December 1, 2006, was the largest private buyout of a technology company until the Dell buyout of 2013 and is one of the ten largest buyouts of all time.[21]wikipedia"
And according to this wikipedia link:
en.wikipedia.org/wiki/Freescale_Semiconductor… FREESCALE SEMICONDUCTOR: …"A division of Motorola, which became Freescale Semiconductor, supplied thousands of semiconductor devices, ground-based tracking and checkout equipment, and 12 on-board tracking and communications units. An "up-data link" in the Apollo's command module received signals from Earth to relay to other on-board systems. A transponder received and transmitted voice and television signals and scientific data.[3] Wikipedia "
Let me get this straight, back in 1968, Freescale supplied TRANSPONDERS to APOLLO 11!! And didn't I hear that the "transponder" on Flight 370 was uh, turned off? What's really going on here? Apparently they could supply up-data links to Apollo 11 but a run-of-the-mill jet plane has gone 'missing without a trace' down here on Planet Earth while 20 of their scientists just happened to be on board?
For more on Freescale Semiconductor:
Freescale Semiconductor (www.freescale.com) specializes in microprocessors, microcontrollers, sensors, analog integrated circuits and connectivity-technologies that are the foundation for the innovations that make the world greener, safer, healthier and more connected. Some of the company's key applications and end-markets include automotive safety, hybrid and all-electric vehicles, next generation wireless infrastructure, smart energy management, portable medical devices, consumer appliances and smart mobile devices. The company is based in Austin, Texas, and has design, research and development, manufacturing and sales operations around the world.
So where is "Mother" nano satellite grid and/or Echelon, The Beast, Carnivore etc during this fiasco? And by the way, the tracking continues even when the devices such as cell phones or computers are turned off! This is known and so the implications are that even relatively low level intel operatives and organizations know where this flight is right now! Why aren't they telling the people?
***
LIVE EVENT ANNOUNCEMENT :
MIKE HARRIS, WHO WAS AT ONE TIME A SUBCONTRACTOR AND VENDOR REPORTING TO UPPER LEVEL MANAGEMENT FOR MOTOROLA AND I, WILL BE ON LIVESTREAM AT 2PM PT THURSDAY (March 13th) TAKING CALLS AND DISCUSSING THE STORIES FLOATING AROUND REGARDING THE DISAPPEARED FLIGHT 370. WHISTLEBLOWERS WELCOME TO CONTACT US.
click here for the CAMELOT LIVESTREAM CHANNEL
email me with any info: kerry@projectcamelot.tv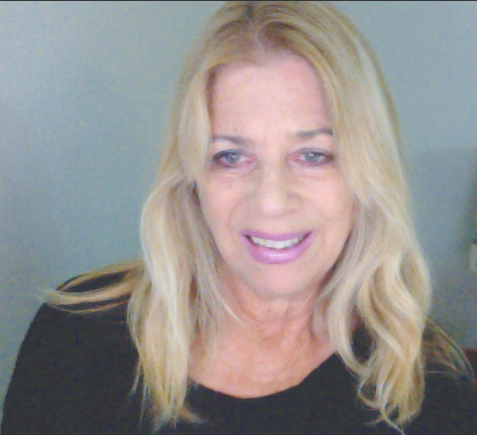 Kerry Cassidy is the CEO/ Founder of Project Camelot. Kerry is a documentary filmmaker/investigative journalist, author and well known host of Project Camelot TV broadcasting weekly live shows on Youtube.  PROJECT CAMELOT  http://projectcamelot.tv aka projectcamelotportal.com  –  is a leader in the alternative media sector, with a Youtube channel that has over 1000 video interviews over past 16 years, plus 5 years of radio show interviews and over 70 million unique viewers worldwide with over 312,000 subscribers. Kerry travels the world conducting interviews and documenting the testimony of whistleblowers with above top secret clearances as well as authors, researchers and experiencers covering conspiracies, the secret space program, black projects, ETs, kundalini and ascension and free energy. She speaks at conferences around the world and is considered one of the leaders of the disclosure movement. Kerry's book, "Rebel Gene: Secret Space and the Future of Humanity" documents her trip down the rabbit hole and years in Project Camelot. 5-STARS ON AMAZON! Due to censorship and demonetization by Youtube Project Camelot has now become a subscription based platform.  JOIN NOW BECOME A MEMBER
DISCLAIMER
Project Camelot does not necessarily agree with or endorse all of the views represented by those we interview or have on our radio shows, internet TV shows or other broadcasts and productions.What Camelot is about is the investigation into the mysteries that surround us. We are all, in a sense, investigators of our world. And while we, as individuals, may not agree with everything presented on our site, we fully support freedom of thought and speech as well as the Quest for truth.
JOIN ME ON TELEGRAM:  NEWS & UPDATES DAILY!

https://t.me/projectcamelotKerry

GET ACCESS TO ALL CAMELOT VIDEOS SINCE DEMONETIZATION ON YOUTUBE BACK IN MAY 2020…VIDEOS BANNED OR CONTROVERSIAL…SUPPORT OUR WORK!  SUBSCRIBE!