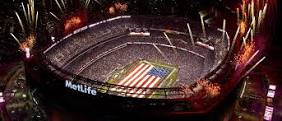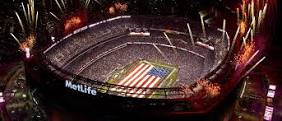 The Superbowl treason letter that was sent to Camelot and a number of alternative media sites (some of whom posted it) has not become major news and is not being covered AT ALL as far as I can see on ALEX JONES PRISON PLANET or on VETERANS TODAY. It is no surprise it is not covered by the mainstream news outlets. In fact, ABC just reported "no specific plot has been identified" to date at all surrounding the SuperBowl. A lie.
I have been told that Gene Tatum was interogated for 8 hours by FBI when the letter appeared on his own website. According to Stew Webb, they thought Tatum was the "author". Apparently they were wrong and backed off. Someone in law enforcement was apparently taking this LETTER very seriously. So why no report? If the details in the letter are insignificant why were there "thousands of background checks on stadium workers" by the FBI again according to ABC? The letter is said to come from just such a "worker". Needless to say this may be simply a cover used by the writer. But the fact remains. The letter is in enough detail to warrant an in depth investigation by both law enforcement and journalists.
If you ever wondered whether there was proof that our news is carefully controlled and which alternative news outlets you can expect to tow the party line and cover for those in control you now have your evidence.
With the all out very public effort to protect the game, one hopes this effort is sufficient to avert any threat the letter referenced, however given that the letter contains so much detail, what is the purpose behind such a letter if it turns out not to be true. Be aware that just because the threat is thwarted is no indication that the letter itself was false. One would have to look deeper. Ultimately, with a supposed 6 year lead time to prepare (as stated by the construction worker in the letter) something would appear to have been afoot. With the number of false flags which have already occurred, i.e. the Boston Bombing, Sandy Hook, Aurora and the many manchurian candidates, primed and ready to go on any electronic signal, there is ample reason to believe that "they" also put in a number of built in sites where demolition (ala 911 bldg 7) is in place.
Some people think because such a letter is written and distributed it is a "distraction" and causes people to look in one direction while "they" operate under cover in another. However, this is a simplistic view. When you beome experienced at surveying the playing field, seeing many things happening around the globe simultaneously is just business as usual. Most people can observe more than one trouble spot on the globe at any given moment. The Superbowl Treason letter is a case in point. We need more "workers' on the ground reporting suspicious happenings and revealing the truth. All the delivery boys, mechanics working on planes delivering chemtrails into our skies daily and seeing the plundering on Wall Street and the City of London… the butlers and the maids. The everyday workers who overhear what those in power are planning. The chauffers and the taxi drivers. The psychics and the remote viewers. These are the people. They need to come forward and report to the press and on Youtube what they know. These are the people who know where the bodies are buried. Silence no more. Speak out and save the world for your children and their children before it is too late.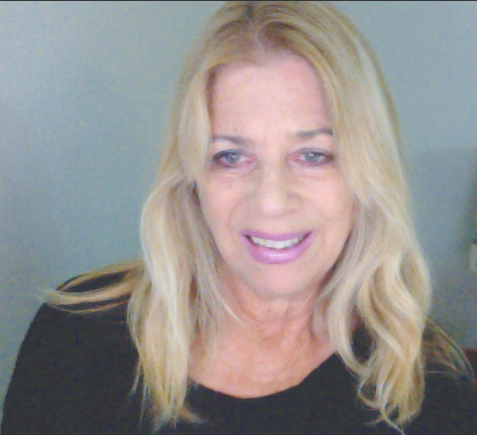 Kerry Cassidy is the CEO/ Founder of Project Camelot. Kerry is a documentary filmmaker/investigative journalist, author and well known host of Project Camelot TV broadcasting weekly live shows on Youtube.  PROJECT CAMELOT  http://projectcamelot.tv aka projectcamelotportal.com  –  is a leader in the alternative media sector, with a Youtube channel that has over 1000 video interviews over past 16 years, plus 5 years of radio show interviews and over 70 million unique viewers worldwide with over 312,000 subscribers. Kerry travels the world conducting interviews and documenting the testimony of whistleblowers with above top secret clearances as well as authors, researchers and experiencers covering conspiracies, the secret space program, black projects, ETs, kundalini and ascension and free energy. She speaks at conferences around the world and is considered one of the leaders of the disclosure movement. Kerry's book, "Rebel Gene: Secret Space and the Future of Humanity" documents her trip down the rabbit hole and years in Project Camelot. 5-STARS ON AMAZON! Due to censorship and demonetization by Youtube Project Camelot has now become a subscription based platform.  JOIN NOW BECOME A MEMBER
DISCLAIMER
Project Camelot does not necessarily agree with or endorse all of the views represented by those we interview or have on our radio shows, internet TV shows or other broadcasts and productions.What Camelot is about is the investigation into the mysteries that surround us. We are all, in a sense, investigators of our world. And while we, as individuals, may not agree with everything presented on our site, we fully support freedom of thought and speech as well as the Quest for truth.
JOIN ME ON TELEGRAM:  NEWS & UPDATES DAILY!

https://t.me/projectcamelotKerry

GET ACCESS TO ALL CAMELOT VIDEOS SINCE DEMONETIZATION ON YOUTUBE BACK IN MAY 2020…VIDEOS BANNED OR CONTROVERSIAL…SUPPORT OUR WORK!  SUBSCRIBE!