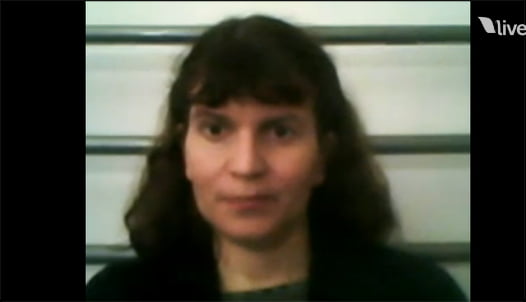 We need a written transcript of this interview.  Please contact me if you are able to do so.
contact:  [email protected]
This event is now complete and also viewable on Livestream:   click here to view
FREE EVENT:  On Wednesday, at 10am PST I interviewed on Livestream, Melanie Vritschan, a member of EUCACH.ORG (EUROPEAN COALITION AGAINST COVERT HARRASSMENT).  During December she was arrested and handcuffed for her participation in this organization and raising awareness about Electronic and other covert means of harrassment by governments.
FREE INTERVIEW VIA THE CAMELOT LIVESTREAM CHANNEL – 10 AM PACIFIC TIME /  7PM BELGIUM TIME
CLICK HERE TO DOWNLOAD A COPY OF MELANIE'S DESCRIPTION OF EVENTS
Overview of EUCACH.ORG from their website:  The European Coalition against Covert Harassment (EUCACH) is a not-for-profit organisation committed to raising awareness to the problem of non-consensual experimentation using remote influencing technologies and techniques on the human mind and body. We propose clear ethical boundaries to regulate their use.
Melanie will talk about her own case and the shocking case of Peter Vereecke who was arrested for writing emails to the Flemish Ministry of Health warning about the health risks in vaccines. Melanie wrote:  …"Peter Vereecke, leader of the citizens right group BELFORT GROUP. He was on trial today. 200 people showed up all dressed in black and we all told the judge that freedom of expression is what is on trial today".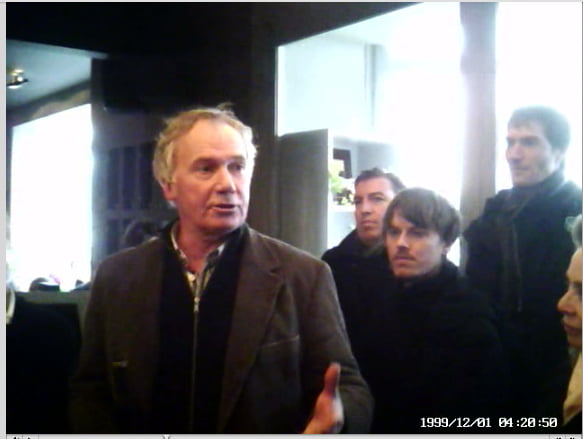 …"Whatever the verdict will be, we will not stop to spread the truth about these crimes that are going on against the population."–PETER VEREECKE, Leader of the citizens rights group The Belfort Group, in Belgium.
Melanie's Bio:
EUCACH Members: Melanie Vritschan
Melanie is German and lives in Brussels. During two decades, she has gained valuable experience in public relations and events management of international associations. Her former positions involved close cooperation with the European Institutions and organisation of numerous international conferences and trade shows. Melanie has a proven track record in working with high-level authorities such as the European Commission and the European Parliament, the organisation of network meetings, needs assessment and implementation for particular "client groups" as well as successfully carrying out pan-European and interregional projects with the aim of promoting international cooperation.
In her last position, she has worked as the Communications Manager of a European navigation satellite system developed by the European Space Agency (ESA). Prior to this, she was the Public Relations and Events Officer at a European Foundation committed to the improvement of rights and situations of youth at risk. The organisation is acting as a lobbying and advocacy platform towards the European Union.
For most of her life, she was a passionate marathon runner. Melanie has been the team leader of various group marathons she organised for awareness- and fund-raising benefiting children charities or homeless persons' refuge projects.
To her great regret, such activity is now infeasible due to the physiological damage and debility suffered as a consequence of being a victim of electronic terrorism.
As a convinced European, Melanie is is profoundly attached to the fundamental European principles of peace, justice and freedom, as expressed by the European Union in its Anthem.
« Europe, may your peoples flourish,
Let the common banner rise!
Stars of gold and dark blue skies
Are the colours that we prize. »
Education:
Akademie für Wirtschaft und Verwaltung, Lippstadt (D)
(Academy for Economics and Administration)
Incorporating one year at the
Chambre de Commerce et d'Industrie, Paris (F)
University of Westminster /
Polytechnic School of Central London, (UK)
Diploma of
"International Management"
(Including English, French and Spanish)