Kameran Faily is an ex-banker, trained physicist, religious scholar and political advisor to top levels of the British and Iraqi governments.

In Kameran's own words about his mission:
"…My role/mandate given to me from above, has several parts to them that I need to cover and work on:
1- Ensure that humanity and the Elite are well informed about incoming Planet-X events. For humanity what they need to do and for the Elite what they should not do. For this I bring in the new science part so they can visualise the whole storyline and be able to predict and cope with it.
2- Present to humanity the bigger picture. To breakdown the compartmentalisation and open the stable doors to let the horses roam the fields so to speak. This includes the little guy and the highest part of the Elite.
3- To remove the spirits of fear and ignorance so the all may act with level heads.
4- To bring in clarity so now that Timeline-1 and Timeline-2 are commingling the same events space, both sides have now been given the chance to jump ship and go to the other timeline. It's time to choose.
5- To declare to humans and ETs, the coming of the noble-ones, who's coming have been proclaimed for millennia passed. The bosses are coming so prepare yourselves. I am just pointing in their direction, they will do the talking and convincing not me, I will just sit back and watch like everyone else.
6- To present who-is-who of the Earth scene, so one can grasp the intricacies and complexities of the whole organic system. To link Earth's story to the galactic big picture. To wake up and smell the roses. Believe it or not, the Elite are as ignorant of most of this as the rest of the public. It's time to understand how things work.
This is why as much as possible I prefer not to go into specific this person or that financial instrument, because it does not help me in pushing my above mandate/agenda that I have been burdened with.
I am here to present the big picture by outlining certain historic items that allows one to start connecting the dots. It is then up-to the listener to see how it aligns with their situation and what choices they want to make.

Remember that not all of humanity have to listen to what we say, only that a given portion of them understand the subject matter; this then seeds and uploads into the bigger mind-cloud. Give it enough time and views, outside people will start realising "Ahaa this is what is happening", thinking that it was their own realisation, when in fact they just downloaded them from the mind-cloud or what you call "Shared Consciousness". We are making history Kerry so thank you for that.

I will keep the points listed below in mind and see how this can be brought into the bigger picture without necessarily naming names. This way the information can be drawn upon for generations to come.
Thank you for your great efforts and see you when the time is right – it will come to you I am sure when that will be."
Peace be with you
Kameran
***
INTERVIEW 1: PLANET X:
projectcamelotportal.com/kerrys-blog/2472-planet-x-an-interview-with-kameran-fally
INTERVIEW 2: ILLUMINATI DECLARE WAR & PLANET X 2016
projectcamelotportal.com/archive/28-video-interviews-and-presentations-by-name/2655-kameran-interview-two-illuminati-declare-war-planet-x-2016
INTERVIEW 3: KAMERAN FAILY INTERVIEW III: ISIS & PLANET X
projectcamelotportal.com/archive/28-video-interviews-and-presentations-by-name/2731-kameran-faily-interview-iii-isis-planet-x
KAMERAN FAILY ABOUT THE ATTACKS IN PARIS AND MUCH MORE – UPDATED
projectcamelotportal.com/kerrys-blog/2713-kameran-fally-about-the-attacks-in-paris-and-more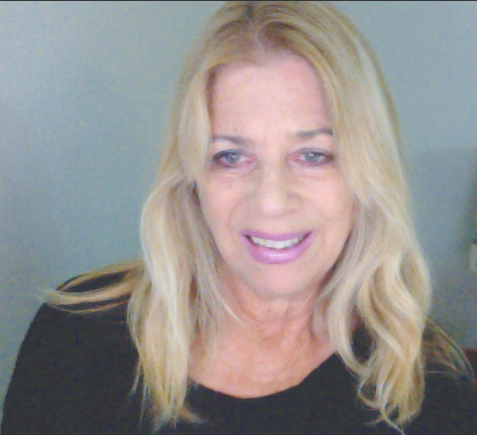 Kerry Cassidy is the CEO/ Founder of Project Camelot. Kerry is a documentary filmmaker/investigative journalist, author and well known host of Project Camelot TV broadcasting weekly live shows on Youtube.  PROJECT CAMELOT  http://projectcamelot.tv aka projectcamelotportal.com  –  is a leader in the alternative media sector, with a Youtube channel that has over 900 video interviews over past 16 years, plus 5 years of radio show interviews and over 70 million unique viewers worldwide with over 291,000 subscribers. Kerry travels the world conducting interviews and documenting the testimony of whistleblowers with above top secret clearances as well as authors, researchers and experiencers covering conspiracies, the secret space program, black projects, ETs, kundalini and ascension and free energy. She speaks at conferences around the world and is considered one of the leaders of the disclosure movement. Kerry's book, "Rebel Gene: Secret Space and the Future of Humanity" documents her trip down the rabbit hole and years in Project Camelot. 5-STARS ON AMAZON! Due to censorship and demonetization by Youtube Project Camelot has now become a subscription based platform.  JOIN NOW BECOME A MEMBER
DISCLAIMER
Project Camelot does not necessarily agree with or endorse all of the views represented by those we interview or have on our radio shows, internet TV shows or other broadcasts and productions.What Camelot is about is the investigation into the mysteries that surround us. We are all, in a sense, investigators of our world. And while we, as individuals, may not agree with everything presented on our site, we fully support freedom of thought and speech as well as the Quest for truth.