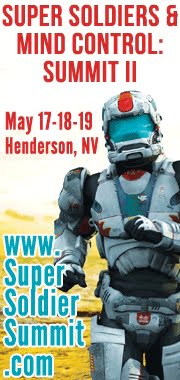 I will be doing a live interview with speakers from the SUPER SOLDIER SUMMIT on Friday night at 9pm PT along with Organizer, Lorien Fenton, and the following speakers:
Alara Blackwell, Miesha Johnston and more...
This radio promo will be simulcast on:
and
This is a advance promotion for the upcoming Super Soldier conference being held in Henderson Nevada, May 17, 18 & 19th.
For more information go to : www.supersoldiersummit.com/
I will be speaking on Friday May 17th at 8pm PT.