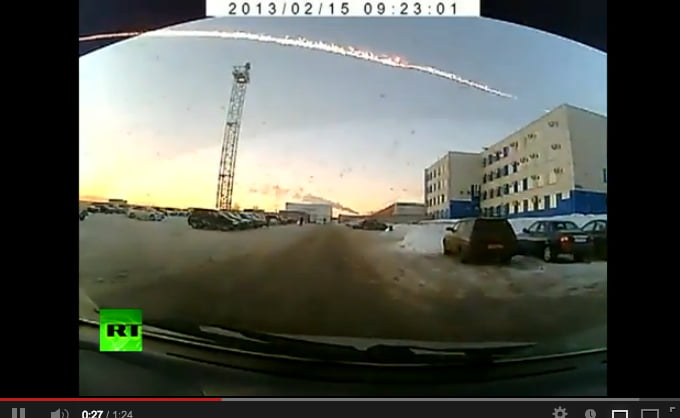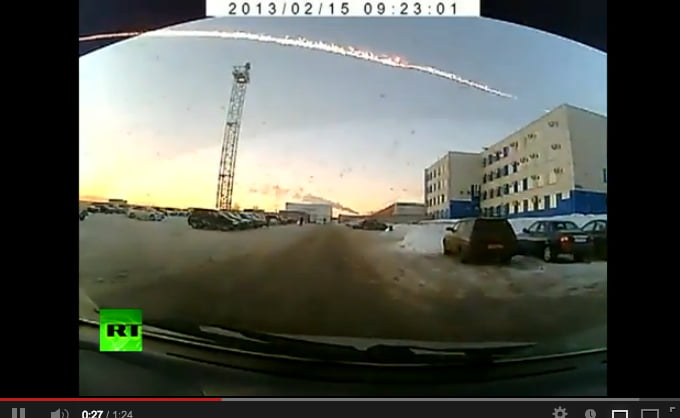 THIS RUSSIA TODAY (RT.COM) ARTICLE gives some detail as to the impact of the meteor shower over 6 towns in Russia... mainly shattered windows. Over 700 people injured.
11:36 GMT: Russian President Vladimir Putin ordered the country's Emergency Ministry to evaluate the damage caused by the meteorite incident, and to provide victims with all necessary aid. He said that the "astronomic aspect of the incident" is of particular interest, because analysis of the Chelyabinsk meteorite fall could help prevent future such incidents and alert residents in advance."--RT.com

rt.com/news/russia-meteor-meteorite-asteroid-chelyabinsk-291/
TRACKING METEORS:
THIS SITE WILL BE USEFUL IN THE COMING DAYS, YEAR...
lunarmeteoritehunters.blogspot.com/
**UPDATE: