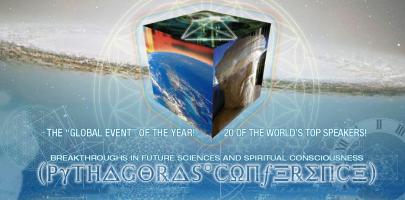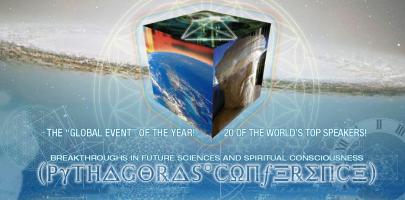 IMMEDIATE RELEASE:

UPDATE TO OUR PUBLIC AND TO OUR SPEAKERS

It is indeed sad to see the Pythagoras Conference Global be suppressed as, in retrospect, we see it was these last few days.

The conference that was due to begin today would have been one of the most daring and explicit venues for bringing out information concerning forthcoming natural events that are said to affect the entire world. This is not to be, as if invisible minds and hands had declared our conference unworthy, even dangerous to the public for giving an outlet to presumed "fringe elements," as we've heard through the internet grapevine to be the case.

Let it be publicly known that we at Pythagoras take pride in carefully selecting speakers who are informed in their areas of specialty, and who are recognized in their fields and on the internet as knowledgeable and respected people. This year we had selected a corps of such caliber of speakers.

But the invisible minds and hands denied our public, indeed, the American people, access to what our speakers would have shared with everyone at the venue and through the internet. Fringe elements or not, there are too many indications in the collective unconscious, the religious aware, the spiritually open, and the humanist with a conscience that difficult times are coming.

We at Pythagoras can err on the side of caution, and include information of this nature in the course of the conference, or err on the side of safety and leave such topics out of the domain of the gathering. We chose to include that kind of information because it is the right thing to do. If there is indeed something coming our way and it will present a sudden and unexpected severe challenge to all of us – humankind – we the people need to know.

This is not intended, directly or indirectly, as an indictment of official government for a suppression we are now learning is being carried out by officially connected rogue but emotionally disconnected individuals from the sum total of all of us – not just in this country.

We are also now learning through the grapevine in the USA that those executing this operation are yet unidentified former intelligence and military officers. If these individuals are acting on behalf of the public good, it means their actions have official sanction. And the viewpoint that propels their action is not only misguided, but also grossly uninformed – or perhaps even disinformed. If they act without official sanction, this borders on the criminal. Let's examine briefly what it is they are suppressing.

The sad part may also be that official science may not know or have the means to forecast the occurrence of dangerous levels of radiant energies coming to us from space to do any public good. Even a half hour notice to the unprepared is not only insufficient, but useless. Public preparation to meet such a challenge was to be one of the hot topics in the conference, which now is not to be.

We are further learning that the aim of this campaign was the suppression of the freedom of speech of specific individual presenters at the conference. The reasons are obscure to us at this time.

We now are learning that by giving sanctuary and a platform for speaking to these individuals, this conference is now not to be.

How was this phenomenon accomplished? The only answer that occurs to us is that this was a well-planned and intelligently executed campaign laid out most likely months in advance.

It may also have involved an unofficial intervention in the setup of the conference itself. Why would the venue itself breach its own agreement with our company by demanding complete prepayment instead of the agreed net-30 payment scheduled and agreed well in advance? This was in fact the death knell to the conference itself. Coming up with a sum nearly six-figures large on such short notice was near impossible, and it was.

We now publicly ask: why? Why suppressed this conference?

One of the strengths of our conference is the willingness to be inclusive and allow points of view and information sources to surface for the consideration of the larger whole – our society and the world. What is valid and evident always rises to the top, a cream of the conference crop for the year. But this year, it seems now that both the topics and select few individuals were targeted, and the only ones we can think of are related to topics regarding the challenges presented by forthcoming natural events.

In our view, this is as good as throwing the baby out with the bathwater. This information is bound to come out on other venues, other media, other times. Eventually, valid information finds the light of day. In the meantime, what has been done to Pythagoras has repercussions well beyond that intended by the actions of these rogue elements. This is indeed a crass suppression of our right to hear and know. The baby thrown out with the bathwater cannot be allowed to wither and die.

Sandra D. Sabatini

PYTHAGORAS CONFERENCE GLOBAL
PLEASE NOTE: WE ARE RELEASING THIS INFORMATION UPON REQUEST BY THE PYTHAGORAS CONFERENCE.
WE DO NOT HAVE ANY FURTHER INFORMATION AT THIS TIME IN THIS REGARD AND CAN NEITHER CONFIRM OR VERIFY THE INFORMATION CONTAINED IN THIS RELEASE.
Sandra Sabatini will be a guest on my radio show on Wednesday October 10th at 7pm PST to discuss the above.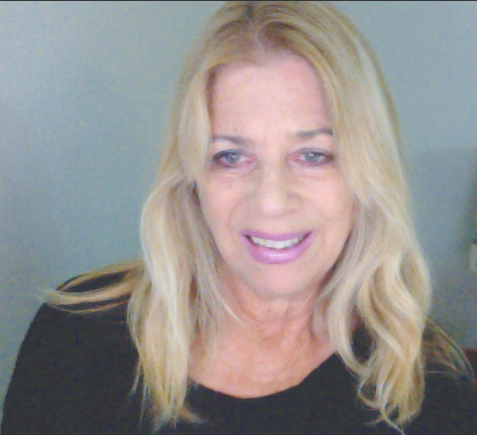 Kerry Cassidy is the CEO/ Founder of Project Camelot. Kerry is a documentary filmmaker/investigative journalist, author and well known host of Project Camelot TV broadcasting weekly live shows on Youtube.  PROJECT CAMELOT  http://projectcamelot.tv aka projectcamelotportal.com  –  is a leader in the alternative media sector, with a Youtube channel that has over 900 video interviews over past 16 years, plus 5 years of radio show interviews and over 70 million unique viewers worldwide with over 289,000 subscribers. Kerry travels the world conducting interviews and documenting the testimony of whistleblowers with above top secret clearances as well as authors, researchers and experiencers covering conspiracies, the secret space program, black projects, ETs, kundalini and ascension and free energy. She speaks at conferences around the world and is considered one of the leaders of the disclosure movement. Kerry's book, "Rebel Gene: Secret Space and the Future of Humanity" documents her trip down the rabbit hole and years in Project Camelot. 5-STARS ON AMAZON! Due to censorship and demonetization by Youtube Project Camelot has now become a subscription based platform.  JOIN NOW BECOME A MEMBER
DISCLAIMER
Project Camelot does not necessarily agree with or endorse all of the views represented by those we interview or have on our radio shows, internet TV shows or other broadcasts and productions.

What Camelot is about is the investigation into the mysteries that surround us. We are all, in a sense, investigators of our world. And while we, as individuals, may not agree with everything presented on our site, we fully support freedom of thought and speech as well as the Quest for truth.