May 2, 2011
The X-Files 1st Season
Mulder: They're here aren't they?
Mr. X: Mr. Mulder 'they've' been here for a long, long time."
-season 1 episode 2
Quake activity increasing along CA-Nevada border
New Obama Birth Certificate Forensic Forgery
And the hits just keep on comin'… lies and more lies
Re: Bin Laden Lie and how the sheep are buying it ie. state of being awake and aware on the Planet "….this is like taking the patient's temperature…and finding out the patient is STILL DYING"– Paladin
Personally I can't dignify this recent news item with any piercing analysis… First we get crash site dummies (Roswell) then the fake Obama birth certificate and now THIS!!! Trotting out a dead man years later… for what purpose? Isn't it bad enough that Prince William gets married on same day as Hitler and Eva Braun? These people have no shame and no compunction to stop them from any manner of behavior.
For those who want to think logically about this utter nonsense… Jon Rappaport's recent email :
QUESTIONS ABOUT BIN LADEN — FROM JON RAPPAPORT
MAY 2, 2011. 9:15 am, Pacific Time. Everything could change minute by minute, but right now there are serious questions…
The face photo of a dead bin Laden that has been circulating on British media online sites is a fake. That has been confirmed by TheGuardian site. It's a composite of an old bin Laden photo and an unknown dead man whose face was mashed up. The Guardian has the photos on its site, and you can see the fake was put together from two others.
GEO TV, a Pakistani media outlet, had apparently been reporting that Pakistani forces just killed bin Laden. That story: a Pakistani military helicopter was doing a search mission and was shot down by unknown persons. Pakistani troops then engaged in a fire fight with the shooters, and in that clash bin Laden was killed.
Now, however, on the GEO site, the story is changed. The new version is the official one. A US operation killed bin Laden
GO to his site for more on this….
JON RAPPOPORT
www.nomorefakenews.com
qjrconsulting@gmail.com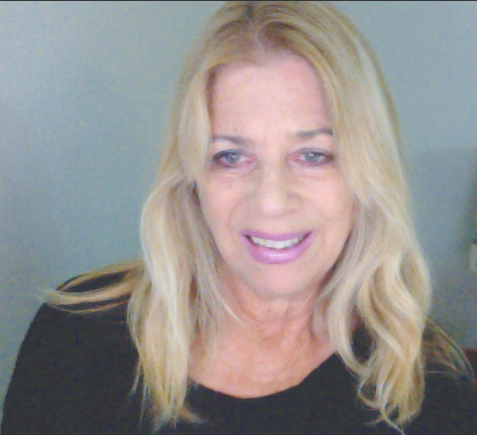 Kerry Cassidy is the CEO/ Founder of Project Camelot. Kerry is a documentary filmmaker/investigative journalist, author and well known host of Project Camelot TV broadcasting weekly live shows on Youtube.  PROJECT CAMELOT  http://projectcamelot.tv aka projectcamelotportal.com  –  is a leader in the alternative media sector, with a Youtube channel that has over 900 video interviews over past 16 years, plus 5 years of radio show interviews and over 70 million unique viewers worldwide with over 289,000 subscribers. Kerry travels the world conducting interviews and documenting the testimony of whistleblowers with above top secret clearances as well as authors, researchers and experiencers covering conspiracies, the secret space program, black projects, ETs, kundalini and ascension and free energy. She speaks at conferences around the world and is considered one of the leaders of the disclosure movement. Kerry's book, "Rebel Gene: Secret Space and the Future of Humanity" documents her trip down the rabbit hole and years in Project Camelot. 5-STARS ON AMAZON! Due to censorship and demonetization by Youtube Project Camelot has now become a subscription based platform.  JOIN NOW BECOME A MEMBER
DISCLAIMER
Project Camelot does not necessarily agree with or endorse all of the views represented by those we interview or have on our radio shows, internet TV shows or other broadcasts and productions.

What Camelot is about is the investigation into the mysteries that surround us. We are all, in a sense, investigators of our world. And while we, as individuals, may not agree with everything presented on our site, we fully support freedom of thought and speech as well as the Quest for truth.