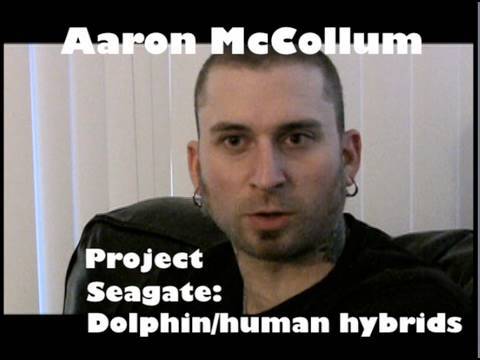 Aaron Mccollum – Project Seagate II – Dolphin-Human Hybrids | .mp3 | .mov
As promised, here is Aaron's personal story. As Aaron is on a journey of self-discovery, there are still areas of his life that he does not recall or understand. At the time of this interview, however, it is beginning to come to light that he himself may be, a dolphin/human hybrid.
In a stunning revelation, he describes his role in military abductions, working alongside nonhuman entities (greys) taking targets, (male and female) from their homes late at night to underground bases for experimentation and programming. He talks about the retrieval of renegade agents, where the programming had malfunctioned… Flying in a TR-3B — the target was picked up, reprogrammed and replaced back in their homes without the neighbors or other occupants of the home being aware.
During those early years his cover was acting as a fully functioning member of the U.S. Coast Guard. Simultaneously, he was a covert agent, leaving his company at night or on weekends to handle operations that involved MILABS (military abductions) as well as taking part in what he called "terminations" where the individual was terminated rather than reprogrammed.
At a certain point, he was based in the area around the Caribbean where he found himself involved in a top secret project called Project Seagate at an undersea base. There, his experiences become even more bizarre involving experimentation with dolphins, time travel through portals and telepathic communication.
Forthright and unflinching, Aaron is determined to know and understand his past in ways many would hesitate to pursue. His courage when faced with the mind boggling nature of what really happened to him is an inspiration. Owning that past and taking charge of his life is his daily passion. I applaud his firm commitment to find out the truth and to reveal it regardless of the light in which it puts him. Aaron has gone from half-believing himself to be mad to uncovering secrets that few would even dare to contemplate. Coming from a place within of strength and only just beginning to tap into the real truth that goes to the root of the purpose behind his incarnation here on this planet, at this time, he stands as a beacon for all those who hide in the shadows of self-doubt and denial.
Kerry Lynn Cassidy
Project Camelot
June 2010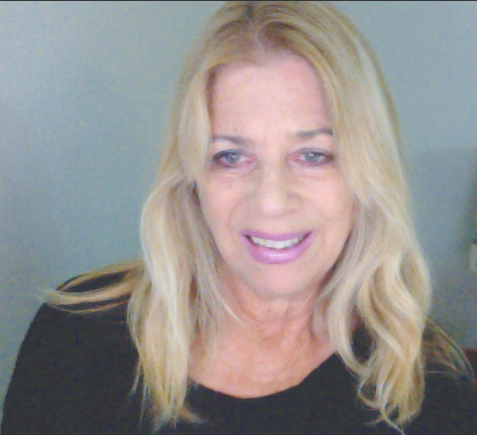 Kerry Cassidy is the CEO/ Founder of Project Camelot. Kerry is a documentary filmmaker/investigative journalist, author and well known host of Project Camelot TV broadcasting weekly live shows .  PROJECT CAMELOT  http://projectcamelot.tv aka projectcamelotportal.com  –  is a leader in the alternative media sector, with a Youtube channel (NOW ON OUR OWN PROJECT CAMELOT LIBRARY)  that has over 1000 video interviews over past 16 years, plus 5 years of radio show interviews and over 70 million unique viewers worldwide with over 312,000 subscribers at the time our youtube channel was removed by the Youtube censors. Kerry travels the world conducting interviews and documenting the testimony of whistleblowers with above top secret clearances as well as authors, researchers and experiencers covering conspiracies, the secret space program, black projects, ETs, kundalini and ascension and free energy. She speaks at conferences around the world and is considered one of the leaders of the disclosure movement. Kerry's book, "Rebel Gene: Secret Space and the Future of Humanity" documents her trip down the rabbit hole and years in Project Camelot. 5-STARS ON AMAZON! Due to censorship and demonetization by Youtube Project Camelot has now become a subscription based platform.  JOIN NOW BECOME A MEMBER
KERRY CASSIDY – PROJECT CAMELOT is now banned and deleted from the following platforms:  YOUTUBE, TWITTER, VIMEO, INSTAGRAM, LINKEDIN FOR TELLING THE TRUTH.  WATCH OUR VIDEOS HERE:
https://media.projectcamelotportal.com/
Over 900 free videos…
DISCLAIMER
Project Camelot does not necessarily agree with or endorse all of the views represented by those we interview or have on our radio shows, internet TV shows or other broadcasts and productions.What Camelot is about is the investigation into the mysteries that surround us. We are all, in a sense, investigators of our world. And while we, as individuals, may not agree with everything presented on our site, we fully support freedom of thought and speech as well as the Quest for truth.
JOIN ME ON TELEGRAM:  NEWS & UPDATES DAILY!

https://t.me/projectcamelotKerry

GET ACCESS TO ALL CAMELOT VIDEOS SINCE DEMONETIZATION ON YOUTUBE BACK IN MAY 2020…VIDEOS BANNED OR CONTROVERSIAL…SUPPORT OUR WORK!  SUBSCRIBE!
http://projectcamelotportal.com/membership-plans/
SEE OUR NEW PROJECT CAMELOT MEDIA LIBRARY AND WATCH OUR VIDEOS