We visited Andy Lloyd in North England in the middle of a very cold and stormy winter day. He and his wife warmly welcomed us into their home for a hot lunch and then we sat down and talked about his theories on the 2nd sun, or Brown Dwarf that he has been researching for over 10 years. As it happens, his theories are just now gaining support. There was even a recent newspaper article in the SUN about the possibility. Here is an excerpt from his email:
[On Mar 13, 2010, at 9:44 AM, andy lloyd wrote:
Hi Kerry,
I'm glad you're enjoying the book! Yes, I saw the article in the Sun, which has a circulation of about 7 million. That's a lot of Brits finding out about this possibility for the first time. I looked at the article on their website and the comment board attached to the article had a lot of discussion about 2012, so I imagine that most readers thought that there might be an imminent threat from comet showers sent our way by the 'Death Star' Nemesis. Either way, the article shows just how seriously this subject is now taken in the astronomical community. It also follows on nicely from some of the material we discussed in our interview.
I think the Sun picked up the story from the following excellent science article published the day before:
www.astrobio.net/exclusive/3427/getting-wise-about-nemesis
In this article, various brown dwarf theories are described – from a red dwarf Nemesis body about half a light year away, to a multiple-Jupiter-mass object in the Oort Cloud. Personally, I believe it is nearer than the comet could, as we discussed. The expectation is that if such a body exists, then WISE will find it.
He went on to say:
"I'm hopeful that it will be found in the constellation of Sagittarius. But this is one of the densest areas of background stars in the sky, due to the Milky Way, so the hunt will be that much more difficult in this area.
Many thanks,
Andy Lloyd']
Whereas, coming from the investigations of Camelot I think it is highly likely that even if WISE finds something I doubt we will hear about it, until it's too late. And I also think it's very possible if not certain that the secret space program has full knowledge of not only the location but the path the Dark Star and it's accompanying planets are taking.
In fact, Henry Deacon aka Arthur Neumann mentioned the 2nd Sun to us several years ago now when we first made contact with him. He said it was "common knowledge" within the halls of the various alphabet agencies–albeit at a certain level of secrecy.
Meanwhile, Andy has now put his knowledge and insights to work creating very readable fiction that I have to say, after reading his first book, "Ezekiel One", comes very close to a very possible truth… that some may find too close for comfort. And yes, he has had some "interest from Hollywood" already and he is just now about to publish his second book in the proposed trilogy, called "The Followers of Horus". Needless to say, I will be first in line to read it when it is released.
Kerry Lynn Cassidy
projectcamelotproductions.com
projectcamelotportal.com
Los Angeles, CA
May 2010
Author and artist
Books: Dark Star (2005); Ezekiel One (2009); & The Followers of Horus (2010)
Websites:
www.cheltenham-art.com/andylloyd.htm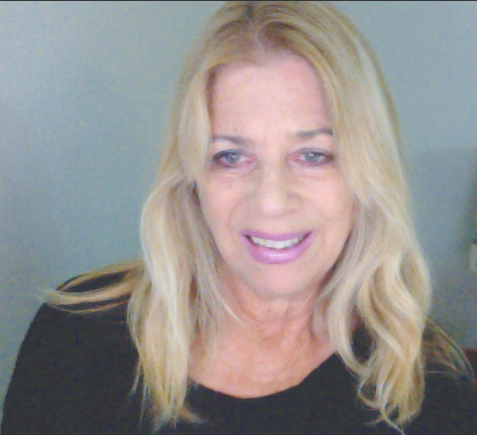 Kerry Cassidy is the CEO/ Founder of Project Camelot. Kerry is a documentary filmmaker/investigative journalist, author and well known host of Project Camelot TV broadcasting weekly live shows on Youtube.  PROJECT CAMELOT  http://projectcamelot.tv aka projectcamelotportal.com  –  is a leader in the alternative media sector, with a Youtube channel that has over 900 video interviews over past 16 years, plus 5 years of radio show interviews and over 70 million unique viewers worldwide with over 289,000 subscribers. Kerry travels the world conducting interviews and documenting the testimony of whistleblowers with above top secret clearances as well as authors, researchers and experiencers covering conspiracies, the secret space program, black projects, ETs, kundalini and ascension and free energy. She speaks at conferences around the world and is considered one of the leaders of the disclosure movement. Kerry's book, "Rebel Gene: Secret Space and the Future of Humanity" documents her trip down the rabbit hole and years in Project Camelot. 5-STARS ON AMAZON! Due to censorship and demonetization by Youtube Project Camelot has now become a subscription based platform.  JOIN NOW BECOME A MEMBER
DISCLAIMER
Project Camelot does not necessarily agree with or endorse all of the views represented by those we interview or have on our radio shows, internet TV shows or other broadcasts and productions.

What Camelot is about is the investigation into the mysteries that surround us. We are all, in a sense, investigators of our world. And while we, as individuals, may not agree with everything presented on our site, we fully support freedom of thought and speech as well as the Quest for truth.