PC users: To download videos,
right-click and then select Save As…
download .mp4
click here
download .wmv (Windows Media)
coming soon
download .mp3 audio
click here
stream (YouTube video)
click here
transcript
Jane Bürgermeister update :
Whatever happened to the Swine Flu?
February 2010
I met with Jane again in mid-February, and talked with her about her sense of victory and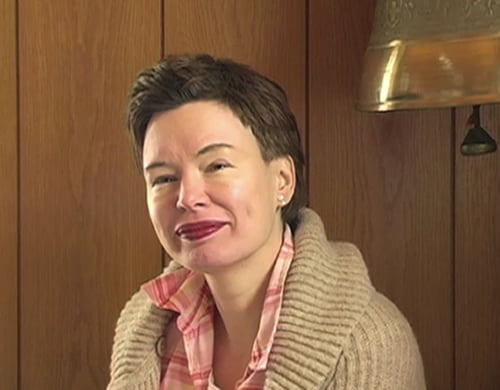 relief following her very intense, and apparently very successful, campaign.
She and I speculate, celebrate, and also talk about the Lisbon Treaty and its implications for the citizens of the European Union. The video update ended after half an hour, and was followed by an interesting and informal off-camera conversation that was captured in good quality by the microphone in the room. Enjoy.
Click here to download the video (MP4)
Click here to download the audio (MP3)
[PC users right-click and then Save As; Mac users option-click]
---
Click here for Jane Bürgermeister's website