VIETNAM – ALIEN INTERVENTION & U.S. VETS – I will be doing a call-in show for Vietnam Vets on the topic raised by Captain Mark Richards regarding the large spider being invasion back at the time of Angkor Watt and then again in Vietnam, Cambodia and Laos.  What may be the real reason the U.S. went into Vietnam.
My guest will be Jim Sheahan, Vietnam Vet (see his bio below). More guests TBA…
Related :  See latest Scifi novels depicting battles with beatle-like beings and related type beings:  see HALO series and books by Orson Scott Card:  ENDERS GAME, and series on First Formic War…EARTH AFIRE, EARTH UNAWARE… and more.
If you are a Vietnam vet with missing time and memories that don't make sense for example like this Vet's recall posted below and want to join us on the show contact me at [email protected] and put VIETNAM in subject line.
***
…"I thought I had seen a 12 foot high pyramid of  North Vietnamese soldier's bodies. This was after an all night battle that a neighboring company of marines had fought. After the battle, the next morning, our company walked through this battle site. I was sure that I had seen a 12′ tall pyramid of bodies. I looked into the pile and my eyes focused on 2 bodies that had been deliberately mutilated, and I didn't focus anymore….[After being regressed he wrote:  I then saw some piles of what looked like big bug shells, and I think later I saw some legs coming out of the shells.]"– A Vietnam Vet – Jim Sheahan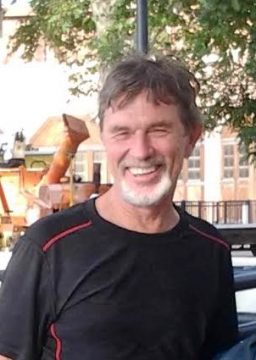 Short bio:   JIM SHEAHAN :  "I graduated from the University of Wisconsin in January of 1969 with a B.S. in Geology. Two weeks later I joined the Marines.
My first 5 months in Vietnam were with Mike Co. 3/3. The last 8 months were spent in a Civil Action Patrol squad   stationed in a village 30 miles SW of Danang.
After 19 months in the service, 13 in Vietnam,   I spent the next 27 years having 37 different jobs.
I then started  9 ½ years of counseling in the Vet Center and VA clinic, and obtained a VA disability for PTSD. This allowed me to get a job in the Post Office. The 12 years I spent in the Post Office plus the counseling helped me to get some stability.
I have had past issues with pot and alcohol and I have now been clean and sober for going on 35 years.
My avocation for the past 20 years has been making statues of Asian mythological animals."
RELATED LINKS:
See my sixth total recall interview with Captain Mark Richards :  https://projectcamelotportal.com/2017/04/25/captain-mark-richards-interview-six-earth-defense/
https://www.youtube.com/watch?v=EoC2dkWMgso