THIS VIDEO IS UNCHANGED AND ORIGINAL
Change of plans: No re-editing to be done on Ashayana Deane videos after all
I am reposting the Ashayana Deane videos without re-editing. I received word today that James has decided he will not take legal action as long as his letter is posted on my site (already done) along with the videos and on Youtube.
Quoted from the Letter from James of Wingmakers.com below (excerpt):
…"I have no further objection to holding them back as long as Kerry is willing to include my response on YouTube and her own site. I simply wanted to be transparent and share my reaction to the inaccuracies. I have said my peace."
A'shayana Deane
I went to Florida to interview A'shayana Deane, author of the Voyager books. Her previous work details the history behind the genetic engineering of the human race and the numerous ET races that have been interacting with and shaping our destiny here on Earth as well as throughout the many multi-verses. This information is highly complex and detailed. She and two other "speakers" as they call themselves are receiving this information via telepathic downloads. They have been trained by the Guardian Alliances, a group of ETs who protect the secrets of ascension and the stargates on this planet and others from what they call the self-interested Intruder races.
This interview is the first part of several hours I spent with Ashayana Deane and the others working with her on briinging the science of Keylonta to the planet. Keylonta is the science of "light, sound, subconscious symbol codes and base codes of matter". The many images on the video of charts and "maps" depict these concepts in a visual manner aimed at stimulating memory and re-awkening the DNA pathways in the viewer. The .pdf files for download are available for purchase at Azurite Press to assist those who are interested in following along more closely while watching the video.
Because of the complex but vital information presented here I encourage anyone who is interested to do further research and to visit the website for more information. Classes and DVDs are available there as well: Azuritepress.com
Kerry Lynn Cassidy
Project Camelot
projectcamelot.org
May 2010
Sites:
go here to read the LETTER FROM JAMES OF WINGMAKERS: projectcamelotproductions.com/james_wingmakers.html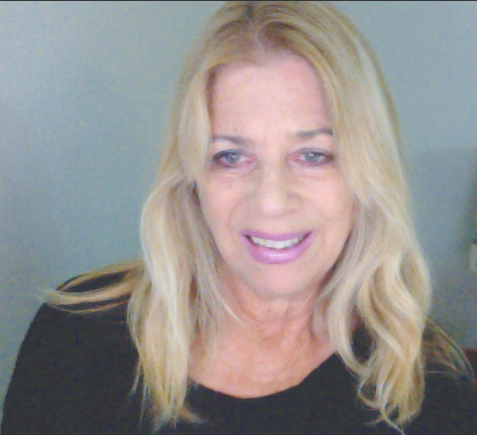 Kerry Cassidy is the CEO/ Founder of Project Camelot. Kerry is a documentary filmmaker/investigative journalist, author and well known host of Project Camelot TV broadcasting weekly live shows on Youtube.  PROJECT CAMELOT  http://projectcamelot.tv aka projectcamelotportal.com  –  is a leader in the alternative media sector, with a Youtube channel that has over 900 video interviews over past 16 years, plus 5 years of radio show interviews and over 70 million unique viewers worldwide with over 289,000 subscribers. Kerry travels the world conducting interviews and documenting the testimony of whistleblowers with above top secret clearances as well as authors, researchers and experiencers covering conspiracies, the secret space program, black projects, ETs, kundalini and ascension and free energy. She speaks at conferences around the world and is considered one of the leaders of the disclosure movement. Kerry's book, "Rebel Gene: Secret Space and the Future of Humanity" documents her trip down the rabbit hole and years in Project Camelot. 5-STARS ON AMAZON! Due to censorship and demonetization by Youtube Project Camelot has now become a subscription based platform.  JOIN NOW BECOME A MEMBER
DISCLAIMER
Project Camelot does not necessarily agree with or endorse all of the views represented by those we interview or have on our radio shows, internet TV shows or other broadcasts and productions.

What Camelot is about is the investigation into the mysteries that surround us. We are all, in a sense, investigators of our world. And while we, as individuals, may not agree with everything presented on our site, we fully support freedom of thought and speech as well as the Quest for truth.