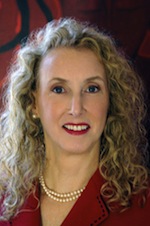 Dr. Susan Shumsky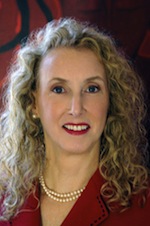 INSTANT HEALING
Transform Your Mind, Body, and Emotions in 5 Minutes or Less
You can feel better in 5 minutes or less using powerful spiritual healing and affirmation methods that have proven effective for millions of people for the past 150 years. Whether you want physical, mental, or emotional healing, you can simply use these methods to change your life in an instant.
Transform your state of mind, or the surrounding mental atmosphere, with formulas that are simple and effective, and require no background, skill, or training. You are not required to learn anything in order to benefit from these amazing techniques. All you need to do is read the formula audibly and then let go and allow the magic to happen. Through these simple methods, you can discover how the power of your spoken word, with intention, produces miraculous, instant results.
Healing affirmations are to be spoken audibly, in a strong, clear voice. Speaking audibly produces the greatest potency. Every affirmation works. It either produces an instant result, or else it creates an instant healing that moves you towards your desired goal. So keep affirming, and never give up.
On your show, award-winning author and spiritual teacher Dr. Susan Shumsky will discuss simple ways your audience can:
1. Transform their minds, gain self-empowerment and inner strength, and become all they can be.
2. Heal emotions, habits, and deep-seated beliefs, and overcome addictions and co-dependency.
3. Lift the mental atmosphere around them, heal their environment, and create sacred spaces.
4. Overcome entities, enemies, saboteurs, and psychic vampires.
5. Gain greater health and wellbeing, heal relationships, magnetize love, attract prosperity, become successful, and enjoy greater happiness.
6. Transform the planet and create heaven on earth.
Dr. Susan Shumsky can take call-ins or requests from the audience on your show, and, after she says powerful healing affirmations for your audience, they will immediately feel different—more centered, harmonious, peaceful, uplifted, and inspired. No matter what the difficulty, Dr. Shumsky will immediately cut to the chase and provide the answer. She is not a fortuneteller and will not do readings, but the healing methods that she uses, which will touch and lift your audience, will change their lives.
Biography:
Dr. Susan Shumsky has dedicated her life to helping people take command of their lives in highly effective, powerful, positive ways. She is the author of 10 books, published by Simon & Schuster, Random House, and New Page. A pioneer in the human potential field, she has spent more than 45 years teaching thousands of people meditation, prayer, affirmation, and intuition. Her book titles include Miracle Prayer, Divine Revelation, Exploring Meditation, Exploring Auras, Exploring Chakras, How to Hear the Voice of God, Ascension, Instant Healing, The Power of Auras, and The Power of Chakras.
Dr. Shumsky is a highly respected spiritual teacher, award-winning author, and founder of Divine Revelation®—a unique field-proven technology for contacting the divine presence, hearing and testing the inner voice, and receiving clear divine guidance. For 22 years, her mentor was Maharishi Mahesh Yogi, guru of the Beatles and Deepak Chopra. She served on Maharishi's personal staff for 7 years.
A sought-after media guest and highly acclaimed professional speaker, Dr. Shumsky has done over 600 speaking engagements and over 600 media appearances since her first book was published, including Woman's World, GQ, Cosmopolitan, Los Angeles Times, nationally syndicated TV and radio on ABC, NBC, CBS, and FOX news, Coast to Coast AM with George Noory, and William Shatner's Weird or What? She is featured in the movie Three Magic Words.