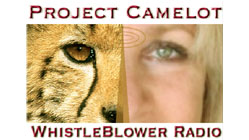 Click here to listen/download the mp3
Jef Harvey is a technologist and healing arts practitioner working with emerging technologies in the healing field. Jef specializes in chronic disease reversal and accelerated deep tissue wound healing. Jef is a board certified Quorum Nutrition Consultant.
He spent six years in the United States Navy Electronics unit assigned to the USS John F. Kennedy CV-67 Intelligence Center, and worked four years in Industrial Infrared moisture detection and sampling to 6 decimal places.
Having actively worked 10-plus years in health research, Jef is highly trained in low frequency sound therapy. He works closely with various naturopathic physicians and medical doctors to provide integrative support.
Jef completed continuing education classes from the American Naturopathic Medical Association. He is highly sought out to speak on national and international radio shows, such as Coast to Coast AM and many others, about healing and detoxification. His YouTube videos and interviews are available to all.
Bio taken from: www.jeftech.net/Jefs_Bio.html.