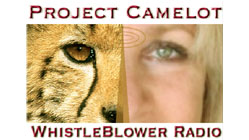 MICHAEL LEE HILL
Click here to listen/download the mp3
GUEST BIO: (courtesy of Michael Lee Hill)
Michael Lee Hill Bio…
Michael is a musician, filmographer and UFO experiencer. His footage of the Lake Erie UFO's has created a Billy Meier like buzz and this unassuming rocker seems to have developed an intuitive relationship with these craft. In his home state of Ohio, Michael has been cataloging video after video of UFO's over Lake Erie. What makes these different than most sightings is that the phenomena consists almost entirely of 'Pulsating orb's of light' characteristics. Unusual lights seen changing colors, converging, and separating over the lake. Stories of the unexplained phenomena date back over 150 years to the indigenous tribes. Michael's Lake Erie UFO footage has been featured on Fox News, Coast to Coast AM, Rense.com, hbccufo.org and in the feature film's "UFO's unplugged with Dan Aykroyd", And David Sereda's latest film From Here To Andromeda which Michael also co-produced. Michael was also featured on the History Channel's "UFO's Hunters" show.
Bill Birnes * (UFO Hunters – History Channel – NY Times Best Selling Author) Revealed Lake Erie Contactee Michael Lee Hill may just be a Human/ET "Hybrid"!
On the UFO Hunters "Alien Contact" episode, the UFO Hunters decide to test Michael Lee Hill's blood and it is revealed Michael has a "Unknown" very rare blood anomaly/bloodline that the worlds best military and civilian doctors are at a loss to explain. A Harvard doctor uncovered non-normal human elevated levels of Creatine Kinase in Michael's Blood stream.
Additional info:
wespenre.com/remarkable-michael-lee-hall-case.htm
supriemrockefeller.wordpress.com/2009/06/19/download-the-book-in-pdf/