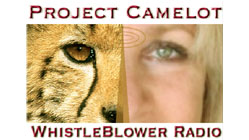 2nd Appearance on my show...
William Dean Garner
Go here for his blog: www.williamdeanagarner.com/
Guest Bio
William Dean A. Garner is a former scientist, US Army Airborne Ranger, corporate mercenary with international private military firms he designed and helped build, and a New York Times bestselling ghostwriter and editor of many books. He's currently Senior Editor at Adagio Press, based in Cape Town, South Africa. His latest book, "Who Really Owns Your Gold: The Intended Global Meltdown of 2012-2014", details the entity riding the exacerbating the celestiophysical wave of geopolitical and geoeconomic violence. His books can be ordered here: adagiopress.com.
Youtube link to the show - 11/02/2012
Prior show link:
LINK TO 10/26/12 SHOW ON YOUTUBE