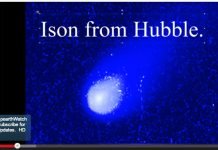 On Oct 6, 2013, at 6:11 PM, Unwanted Publicity wrote:
NASA Predicts Comet ISON Arrival As Sun's Poles Flipping Too
by, Paul Collin ( The Unwanted Publicity Guy )
to DONATE write to Paul at : unwantedpublicity@gmail.com
October 7, 2013
LOS ANGELES - October 7, 2013 - The "Thunderbolts Project" group
hypothesis surrounds the "Electric Universe" providing our 'solar
system connections' to "interstellar comet capacitance," i.e. inbound
comets absorbing solar-dynamic charged-particles from our Sun's
heliosphere, accumulated throughout our star system.
Accordingly, we should all be witnessing - relatively soon ( November
2013 ) - an excellent example of the Thunderbolts Project theoretical
information surrounding Comet ISON, which mote-so than any other "Sun
grazer" comet, exhibit solar display connections - creating reactive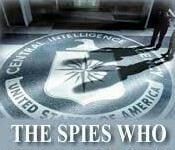 The Unwanted Publicity Intelligence Guy For more than 40-years Paul Collin was active in global intelligence matters. In 1968, he began performing independent research leading to communicating...