As mentioned in previous articles and my recent videos, MY MAIN CHANNEL ON YOUTUBE RECEIVED A "COMMUNITY GUIDELINES" STRIKE.  FOR MORE DETAIL ON WHY...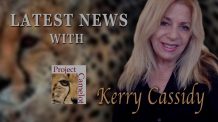 https://www.youtube.com/watch?v=i939oWNvm-g&feature=youtu.be Recorded live from my "other youtube channel"  re FREEDOM OF THE PRESS ON YOUTUBE & MY RECENT TRIP TO EGYPT. ALSO SEE:   When Youtube decides what...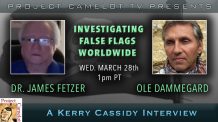 SPECIAL NOTE: INVESTIGATING FALSE FLAGS WORLDWIDE WITH OLE DAMMEGARD & DR. JAMES FETZER - BANNED ON YOUTUBE    NOW ON BITCHUTE AND STEEMIT https://www.bitchute.com/video/4Z0yxClknfCY/ On Wednesday MARCH...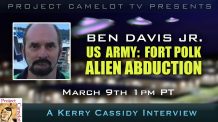 I interview Ben Davis, Jr. former U.S. Army now targeted individual who experienced an alien abduction at Fort Polk while in the Army.  During...
Regarding Egypt and Freedom of the Press. When Youtube decides what a journalist can investigate we no longer have FREEDOM OF THE PRESS! FOR MORE INFO...