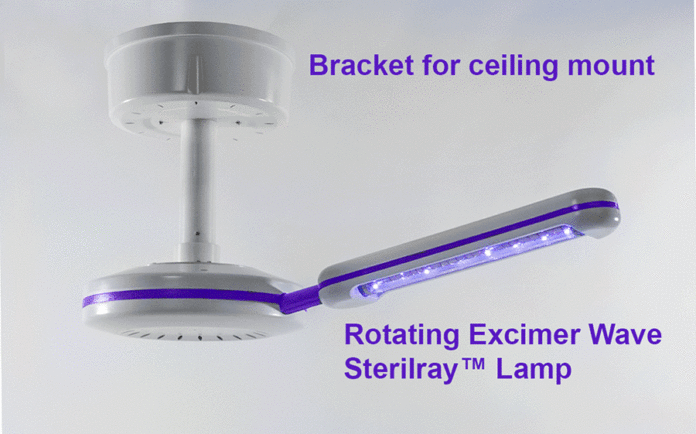 Genie Out Of Lamp COVID Biz Fix?
by, Paul Collin
WASHINGTON D.C. – December 31, 2020 – As passenger buses, commuter rails, train systems plus more, near financial collapse only in certain large populations, even deeper financial budget cuts there recognize public transportation systems as unsafe where certain states locked-down citizens with 'stay at home' orders 'before', 'during' and 'after' the holidays warning CoronaVirus was spreading even more.
It's no wonder why so many people are no longer using public transportation systems in those areas where some buses report a 60% decline in passengers with trains reporting as much as a 90% decline in passengers today, according to America's Capitol region Washington Metropolitan Transit Authority CEO Paul Wiedefeld, seeing other major metropolitan transit agencies warning of even further 'employee layoffs', 'cuts in service routes', 'closing facilities' with less operating buses and trains for people.
Are States Stubborn To Curbing CoronaVirus Spread Or Just Seeking 'Federal Taxpayer Funds'?
In Addition to Washington, D.C., Baltimore, Maryland, New York, Chicago, Boston, San Francisco, Los Angeles and other locked-down states complain of financial losses, was their a 'more immediate' and 'economically feasible' solution for CoronaVirus lockdowns to get people back in-to the workplace by installing something as simple and safe as a lamp that kills viruses, which 'does not harm people or animals'?
America sees certain retail stores selling an enclosure that emits a 'standard Ultra Violet ( UV ) light within a case for a smartphone to be 'decontaminated' by zapping the CoronaVirus disease.
'Standard Ultra Violet Light' is 'harmful to human health' however, there 'are special types of lamps' that 'are safe to human health' that 'kill the CoronaVirus' too.
A special narrow band electromagnetic radiation frequency of ultraviolet light lamp actually exists, which most people are unaware of.
That narrow band of Ultra Violet ( UV ) Light known as "Far UVC Light" cannot penetrate human living skin cells, making it safe for human exposure, according to Columbia University Center Radiological Research Director Dr. David Brenner, whose team tested two ( 2 ) previous seasonal CoronaVirus strains, and "saw we can kill 99% of the virus with a very low dose of Far UVC [ FUVC ] light."
Currently in production are certain Far-UVC light lamps being used in hospital settings overseas.
In America, since at-least April 20, 2020, such awaited U.S. Food and Drug Administration ( FDA ) approval.
Although Far-UVC light lamps have not yet been widely recognized in America 'confined public areas' ( i.e. taxis, buses, trains, airplanes, airports, bus station depots, train stations, hospitals, schools, churches, stores, restaurants, bars, etc. ) unfortunately, no serious movement appears heading toward any state mandating usage of such for business applications reducing airborne viruses in rooms where people congregate where coughs or sneezes occur.
If areas inside rooms could have both 'air' and 'surfaces' quickly decontaminated around people, Far-UVC Light lamps may assist in lowering the spread of airborne and fomite transmission CoronaVirus in certain publicly trafficked closed environments.
Currently, in America, motels, hotels, truck stop travel centers, highway rest area buildings, restaurants, theatres, markets and even drug stores do not use Far-UVC Light lamps to even attempt to slow the spread of airborne viruses.
Health And Safety For Eyes Far-UVC Light Applications For Passenger Vehicles And Restaurant, Home, School, Hospital Occupants Plus More –
In 1999, Physicist Edward Neister began researching broad ranges of UltraViolet ( UV ) light spectrum disinfection and in 2005 filed a Patent ( methods and use ) for 222 nanometer ( nm ) wavelength Far-UVC Light lamps covering all air, surface and water disinfection uses, adding eye and skin disinfection in 2018, has been granted greater than nine ( 9 ) Patents and has more Patents Pending.
His company HIGH ENERGY OZONE LLC does business as Far-UV Sterilray using a trademark of the 222 wavelength technology 'Excimer' ( Excimer Wave Sterilray™ / EWS – New Hampshire, USA ) for greater than 10-years providing safe 222nm Far-UVC light lamps where, amongst other applications, two ( 2 ) hospitals incorporated his EWS lamps within their Heating, Ventilation, Air Conditioning ( HVAC ) systems.
EMS ( Excimer Wave Sterilray™ ) Advantages –
• Extremely effective against CoronaVirus, SARS, MERS, EBOLA and other deadly disease microbial virus pathogens;
• Lamp life exceeds 30,000 hours with 3-1/2 year pro-rated warranty whereas other excimer lamp companies ( e.g. Ushio, Eden Park, etc. ) are only 3,000 hours;
• Dry ( chemical-free ) Disinfection;
• Green ( environmentally friendly ) Cleaning;
• Produces High-Level Disinfection of Room Area 'Air' and 'Surfaces';
• Excimer Wave Sterilray™ Lamps produce up-to 1,000 times greater microbial destruction than all other UltraViolet light sources;
• Excimer Wave Sterilray™ Lamps do 'not produce ozone';
• One ( 1 ) Excimer Wave Sterilray™ Lamp takes the place of up-to twenty ( 20 ) UVC lamp bulbs;
• Excimer Wave Sterilray™ Lamps effectively disinfects Air while people are present because it remains safe under current 222nm light TLV;
• Unaffected by Temperature or Humidity;
• Lamp has 'No Wear-Out Electrodes';
• Lamp has 'No Harmful Mercury'.
RESEARCH REFERENCE VIDEO CLIP ( SHORTS ) –
Far-UVC Sterilray – For HVAC Hospital Rooms, Restaurants, Schools, Passenger Vehicles plus, More ( VIDEO ): m.youtube.com/watch?v=WGYeEOisSQA
CBS News ( Columbia University – Dr. David Brenner ): m.youtube.com/watch?v=VimMCgoVcUI &
KTVU FOX 2 ( San Francisco ): m.youtube.com/watch?v=tswx8e3hdjk
Another manufacturer of Far UVC ( FUVC ) lamps Eden Park Illumination ( Illinois ) President Mr. Cy Herring said, "We're trying to first address the immediate need to impact people's lives and spread out to public areas where a lot of people gather to prevent the spread of 'airborne disease'," according to Mr. Cy Herring, president of Eden Park Illumination ( Illinois ), a manufacturer of Far UVC ( FUVC ) lamps.
Although Far UVC ( FUVC ) lamps are still not widely recognized, used or mandated by any state in America, USHIO America manufactures '222nm Far UV-C mercury-free and instant-start excimer microbial reduction lamps' that begin with a 50% output and take several minutes to achieve 100% output, were donated for use in Japan hospitals.
[ NOTE: Please Refer To All Research References ( Further Below ) ]
RESEARCH REFERENCES –
www.columbia.edu/~djb3/Far%20UVC.html &
www.nydailynews.com/coronavirus/ny-coronavirus-uv-lamps-subway-buses-mta-20200503-vwx6nmxfjbgmlpr2kojnskbvk4-story.html
www.msn.com/en-us/news/us/public-transit-faces-unbelievable-crisis-as-commuters-stay-home/ar-BB1cjsiC &
abcnews.go.com/Health/expert-warns-coronavirus-carmaggedon-returning-workers-avoid-mass/story?id=71247890 &
abcnews.go.com/Health/ultraviolet-light-fight-spread-coronavirus/story?id=70170111 &
abcnews.go.com/US/ultraviolet-light-zap-coronavirus-york-city-subways-buses/story?id=70770382 &
Dr. David Brenner ( VIDEO ): m.youtube.com/watch?v=KPue33YkXto &
USHIO America – 222nm Far UV-C excimer lamps for microbial reduction ( VIDEO ): m.youtube.com/watch?v=XZn4-6Fh60k &
VIDEO: m.youtube.com/watch?v=D23_6EytyF4 &
CNBC ( VIDEO ): m.youtube.com/watch?v=OJ08BuyejuE
One Of Many 'Documented Experiments' –
Here is presented a room disinfection device based on 'safe' Far UltraViolet C narrow band electromagnetic frequency light radiation unharmful to human health or their eyes, and does not interfere with other ambient room lighting.
Similar UV lamps were originally designed for disinfecting microbiology laboratory culture rooms however, by modifying nanometer light frequencies in-to the range of 222 nm, Far-UVC light lamps were eventually engineered as being safe for living human beings and their eyes.
Wireless capacity can easily control Far-UVC light lamps by remote control ( RC ) using an Android mobile smartphone device or by any other applicable light lamp triggering devices.
Such Far-UVC light lamp technology systems can also be equipped with an Infra-Red ( IR ) 'heat-seeking detection system' to instantly turn on or off when a living being enters occupant areas.
The system described, See, e.g. 'Reference' ( immediately below ), can be easily scalable to generate more Far-UVC light lamps providing larger airspace and surface areas protecting more people too.
Initial experimental tests showed extremely high effectiveness of this device eliminating high bacterial inocula, viral pathogens plus, more threats to human safety area needs.
This sanitizing method, employs and affects a very wide range of micro-organisms, has human health advantages, rather than harmful chemicals commonly used to disinfect surface areas and objects whereas, Far-UVC light lamps also 'protects air quality for humans'.
This exemplified open source device, See, e.g. 'Reference' ( immediately below ) can cost under $180 to produce, and although can be optionally reconfigured, it only represents a fast secure open source automatized device to disinfect room areas and objects, allowing configuration in less than 3-minutes and without continuous monitoring.
REFERENCE: www.sciencedirect.com/science/article/pii/S2468067218300452
If any of what you reviewed through this report was in someway helpful to broadening your horizons, please be so kind as to let others whom might enjoy learning more know, and please drop me an email ( below ) providing your feedback.
PLEASE DONATE to The UPI Guy ( Paul Collin ) – Click Link Below –
www.paypal.com/paypalme/UpiGuy/
Thank you.
Submitted for review and commentary by,
s/s
Paul Collin, The Unwanted Publicity Intelligence Guy ( The UPI Guy ) – Founder, Kentron Intellect Research ( est. 1968 )
E-MAIL: UnwantedPublicity@GMAIL.com
WWW ( LINKED IN 
www.linkedin.com/today/author/unwantedpublicityintelligence
WWW ( TWITTER ): www.twitter.com/UPIguy
WWW ( PROJECT CAMELOT ): web.archive.org/web/20160818051921/http://projectcamelotportal.com/2013/10/03/about-unwanted-publicity-guy/
WWW ( KENTRON INTELLECT RESEARCH VAULT ): kentronintellectresearchvault.wordpress.com/
WWW ( UNWANTED PUBLICITY INTELLIGENCE BRIEFS – LEGACY ARCHIVES ): web.archive.org/web/20111023062308/http://upintelligence.wordpress.com/2008/10/27/unwanted-publicity-briefs/
WWW ( UNWANTED PUBLICITY INTELLIGENCE ANNEX II – DOCUMENTS – LEGACY ARCHIVES ): web.archive.org/web/20101009030929/http://www.scribd.com/Unwanted%20Publicity%20Intelligence/documents
WWW UNWANTED PUBLICITY INTELLIGENCE MEDIA DIVISION – GALLERY – LEGACY ARCHIVES ): web.archive.org/web/20120413133356/http://unwantedpublicity.media.officelive.com/Gallery.aspx
/
/
Published By
Operations Research Consultant Columnist
0 comments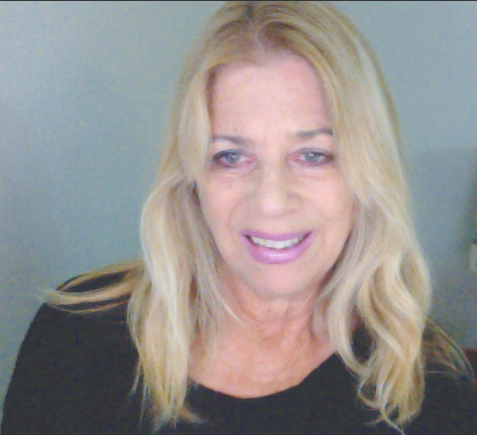 Kerry Cassidy is the CEO/ Founder of Project Camelot. Kerry is a documentary filmmaker/investigative journalist, author and well known host of Project Camelot TV broadcasting weekly live shows .  PROJECT CAMELOT  http://projectcamelot.tv aka projectcamelotportal.com  –  is a leader in the alternative media sector, with a Youtube channel (NOW ON OUR OWN PROJECT CAMELOT LIBRARY)  that has over 1000 video interviews over past 16 years, plus 5 years of radio show interviews and over 70 million unique viewers worldwide with over 312,000 subscribers at the time our youtube channel was removed by the Youtube censors. Kerry travels the world conducting interviews and documenting the testimony of whistleblowers with above top secret clearances as well as authors, researchers and experiencers covering conspiracies, the secret space program, black projects, ETs, kundalini and ascension and free energy. She speaks at conferences around the world and is considered one of the leaders of the disclosure movement. Kerry's book, "Rebel Gene: Secret Space and the Future of Humanity" documents her trip down the rabbit hole and years in Project Camelot. 5-STARS ON AMAZON! Due to censorship and demonetization by Youtube Project Camelot has now become a subscription based platform.  JOIN NOW BECOME A MEMBER
KERRY CASSIDY – PROJECT CAMELOT is now banned and deleted from the following platforms:  YOUTUBE, TWITTER, VIMEO, INSTAGRAM, LINKEDIN FOR TELLING THE TRUTH.  WATCH OUR VIDEOS HERE:
https://media.projectcamelotportal.com/
Over 900 free videos…
DISCLAIMER
Project Camelot does not necessarily agree with or endorse all of the views represented by those we interview or have on our radio shows, internet TV shows or other broadcasts and productions.What Camelot is about is the investigation into the mysteries that surround us. We are all, in a sense, investigators of our world. And while we, as individuals, may not agree with everything presented on our site, we fully support freedom of thought and speech as well as the Quest for truth.
JOIN ME ON TELEGRAM:  NEWS & UPDATES DAILY!

https://t.me/projectcamelotKerry

GET ACCESS TO ALL CAMELOT VIDEOS SINCE DEMONETIZATION ON YOUTUBE BACK IN MAY 2020…VIDEOS BANNED OR CONTROVERSIAL…SUPPORT OUR WORK!  SUBSCRIBE!
http://projectcamelotportal.com/membership-plans/
SEE OUR NEW PROJECT CAMELOT MEDIA LIBRARY AND WATCH OUR VIDEOS