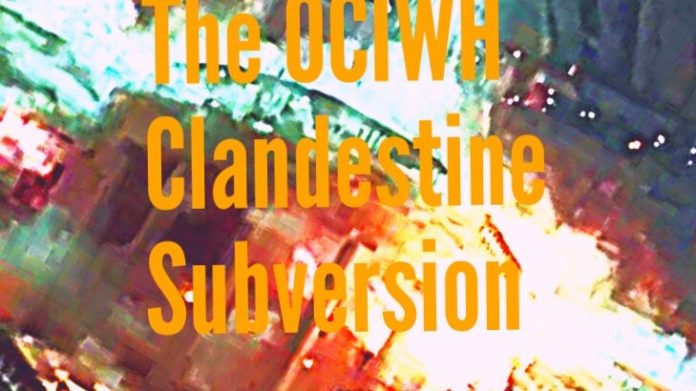 The following article is written by Paul Collin, guest blogger
WASHINGTON D.C. – December 7, 2020 – The White House alert secretly ignored only by key-critical blue state Governors saw Trump Team election discrepancy legislative branch hearings closed while other such states may close too.
There is a distinct likelihood additional key-critical state legislative branch meetings and hearings on such politically volatile legal cases will also be closed soon, and delaying any further progress for the legal team of President Trump.
The White House CoronaVirus Task Force Alert –
On November 29, 2020 ( last Sunday ) The White House CoronaVirus Task Force issued a 413-page alert to all America Governors whom were warned that "if you are over 65 or have significant health conditions, you should not enter any indoor public spaces where anyone is unmasked due to the immediate risk to your health," and "under 40 you need to assume you became infected during the Thanksgiving period if you gathered beyond your immediate household" plus, "Most likely, you will not have symptoms however, you are dangerous to others and you must isolate away from anyone at increased risk for severe disease and get tested immediately."
No mainstream news publicity, broadcasts or print media provided any information whatsoever about the aforementioned alert, and so even lawyers continued their legal case pursuits within states all across America.
After all, who knew about The White House CoronaVirus Task Force alert? Well? All U.S. State Governors knew!
On November 30, 2020 ( 1-day later, last Monday ) U.S. President Donald Trump lead attorney Rudolf Giuliani was in the State of Arizona presenting cybersecurity expert Colonel Phil Waldron testimony about Dominion Voting Systems Inc. ( Research: www.linkedin.com/pulse/dominion-voting-systems-patents-given-2019-china-bank-paul-collin-1f ) and other manufacturers of political ballot voting machines used by people to cast their election votes subjected to various types of computer internet hacking and / or other manipulations affecting election process in questionable results present in the recent ( November 2020 ) U.S. Presidential Election.
On December 2, 2020 ( 3-days later on Wednesday ) U.S. President Donald Trump lead attorney Rudolf Giuliani pled election fraud charges to State of Michigan Legislative members in that political hearing.
On December 3, 2020 ( 1-day later on Thursday ) attorney Rudolf Giuliani again pled legal causes to State of Georgia Senate Judiciary Committee members in that political hearing.
On December 6, 2020 ( 3-days later, last Sunday ) attorney Rudolf Giuliani ( 76 ) was admitted in-to Georgetown University Hospital ( MedStar ) in Washington D.C. after he tested positive with the CoVid19 CoronaVirus.
'When', Rudy Giuliani was actually exposed to the CoronaVirus, is a date that still remains 'publicly unclear'. With the average incubation period of CoVid19 estimated to surface within as little to 7-days up-to much longer durations, the State of Arizona Governor has now seen to his state Legislative Branch closed.
Presumably, for at-least 1-week or longer, State of Arizona Legislative Branch political members are being mandated to undergo the medical and laboratory CoVid19 CoronaVirus screening process, before being allowed to return to any further political meetings or hearings.
As a direct result and proximate cause of the State of Arizona Legislative Branch body being closed, both Michigan and Georgia Legislative bodies may also close.
And, while the State of Arizona Legislative Branch is closed, the State of Wisconsin, State of Pennsylvania and perhaps even the State of Nevada – where members of Rudolf Giuliani met with his legal team pleading their legal case – may also close off its Legislative Branches from meetings and hearings too.
Why was The White House CoronaVirus Task Force 413-page alert more closely assessed or released although 'not communicated' to effect 'immediate CoVid19 CoronaVirus testing' of at-least all legal team members presenting legal cases on behalf of U.S. President Trump and other members in contact with all?
Did The White House Director of Communications result in an egregious oversight?
Or, was The White House Office of the President of the United States of America subverted clandestinely?
That is 'another' investigation in-brewing.
RESEARCH REFERENCES –
netny.tv/episodes/currents/rudy-giuliani-holds-hearing-arizona-claiming-election-fraud-allegations-in-the-state/ &
abcnews.go.com/US/rudy-giuliani-tested-positive-covid-19-trump/story?id=74571847 &
abcnews.go.com/Politics/assume-infected-thanksgiving-white-house-task-force-warning/story?id=74506860
Submitted for review by,
s/s
Paul Collin, The Unwanted Publicity Intelligence Guy ( The UPI Guy at Project Camelot ) – Founder, Kentron Intellect Research ( est. 1968 )
E-MAIL: UnwantedPublicity@GMAIL.com
WWW ( LINKED IN ): www.linkedin.com/in/unwantedpublicityintelligence?trk=public_post_share-update_actor-text
WWW ( TWITTER ): www.twitter.com/UPIguy
WWW ( PROJECT CAMELOT ): web.archive.org/web/20201128055826/https://projectcamelotportal.com/category/guest-blogs/unwanted-publicity-guy/
WWW ( KENTRON INTELLECT RESEARCH ): kentronintellectresearchvault.wordpress.com/
WWW ( UNWANTED PUBLICITY INTELLIGENCE – BLOG ): unwantedpublicityintelligence.blogspot.com/?m=0
WWW ( UNWANTED PUBLICITY INTELLIGENCE – BRIEFS – ARCHIVE ): web.archive.org/web/20111023062308/http://upintelligence.wordpress.com/2008/10/27/unwanted-publicity-briefs/
WWW ( UNWANTED PUBLICITY INTELLIGENCE ANNEX II – DOCUMENTS – ARCHIVES ): web.archive.org/web/20101009030929/http://www.scribd.com/Unwanted%20Publicity%20Intelligence/documents
WWW ( UNWANTED PUBLICITY INTELLIGENCE MEDIA DIVISION – GALLERY – ARCHIVES ): web.archive.org/web/20120413133356/http://unwantedpublicity.media.officelive.com/Gallery.aspx
/
/
Published By
Operations Research Consultant Columnist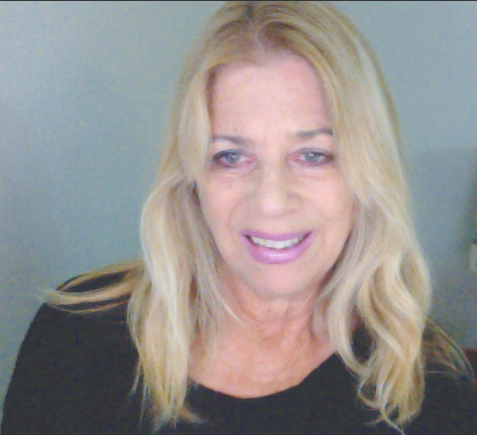 Kerry Cassidy is the CEO/ Founder of Project Camelot. Kerry is a documentary filmmaker/investigative journalist, author and well known host of Project Camelot TV broadcasting weekly live shows .  PROJECT CAMELOT  http://projectcamelot.tv aka projectcamelotportal.com  –  is a leader in the alternative media sector, with a Youtube channel (NOW ON OUR OWN PROJECT CAMELOT LIBRARY)  that has over 1000 video interviews over past 16 years, plus 5 years of radio show interviews and over 70 million unique viewers worldwide with over 312,000 subscribers at the time our youtube channel was removed by the Youtube censors. Kerry travels the world conducting interviews and documenting the testimony of whistleblowers with above top secret clearances as well as authors, researchers and experiencers covering conspiracies, the secret space program, black projects, ETs, kundalini and ascension and free energy. She speaks at conferences around the world and is considered one of the leaders of the disclosure movement. Kerry's book, "Rebel Gene: Secret Space and the Future of Humanity" documents her trip down the rabbit hole and years in Project Camelot. 5-STARS ON AMAZON! Due to censorship and demonetization by Youtube Project Camelot has now become a subscription based platform.  JOIN NOW BECOME A MEMBER
KERRY CASSIDY – PROJECT CAMELOT is now banned and deleted from the following platforms:  YOUTUBE, TWITTER, VIMEO, INSTAGRAM, LINKEDIN FOR TELLING THE TRUTH.  WATCH OUR VIDEOS HERE:
https://media.projectcamelotportal.com/
Over 900 free videos…
DISCLAIMER
Project Camelot does not necessarily agree with or endorse all of the views represented by those we interview or have on our radio shows, internet TV shows or other broadcasts and productions.What Camelot is about is the investigation into the mysteries that surround us. We are all, in a sense, investigators of our world. And while we, as individuals, may not agree with everything presented on our site, we fully support freedom of thought and speech as well as the Quest for truth.
JOIN ME ON TELEGRAM:  NEWS & UPDATES DAILY!

https://t.me/projectcamelotKerry

GET ACCESS TO ALL CAMELOT VIDEOS SINCE DEMONETIZATION ON YOUTUBE BACK IN MAY 2020…VIDEOS BANNED OR CONTROVERSIAL…SUPPORT OUR WORK!  SUBSCRIBE!
http://projectcamelotportal.com/membership-plans/
SEE OUR NEW PROJECT CAMELOT MEDIA LIBRARY AND WATCH OUR VIDEOS