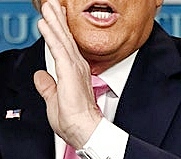 by, Paul Collin ( The UPI Guy at Project Camelot )
LOS ANGELES – March 22, 2020 – Nine ( 9 ) days ago, I was secretly advised of certain upcoming U.S. national security affairs and how-to simply manage through them successfully as a 'Five Star Civilian' should.
Advise exchanges, tried and tested successfully over a 17-year period, included information of varying sensitivity levels carry considerable weight when involving U.S. government military and foreign and domestic intelligence concerns, however, my advisor additionally possesses Oval Office attendance and information levels exceeding mine so, I defer to him on that type of information outside circles I am familiar with.
Starsky And Hutch – NOT !
Together, it's sort-of like Starsky and Hutch, but on a different level of information.
International in scope is where our intelligence information exchanges bits 'n pieces, and only on very rare occasions is there intertwining of same case information whereupon we unexpectedly become jointly aware we have something extremely rare to offer.
Both perform research however, I am typically the groundhog going down the rabbit holes to retrieve legacy information, documents, images, diagrams, correspondence and much that even governments fail to retrieve.
One of those rare occasions recently occurred in January 2020 surrounding my 2004 through 2020 reports on The Howard Hughes Depository files case that combined legacy assets with Presidential intrigue.
Reference –
projectcamelotportal.com/2020/01/23/howard-hughes-files-sale-part-ii-possible-military-raid/
I must veer-away from detailing anymore as-to the aforementioned, in order to get back on topic of the primary report herein ( below ).
Secret Advisements List –
Here ( below) is that verbal list:
On March 14, 2020 I was advised 'America WILL survive upcoming temporary bumps soon that will NOT end America'.
On March 14 I was advised that on March 17, 2020 interstate border crossings would begin being restricted to authorized commercial traffic however, secondary roadways would remain open.
On March 14, 2020 I was advised the U.S. Treasury would suspend SWIFT bank transfers and severe FED ( Federal Reserve System ) control however the unfettered use of credit cards, debit cards, ATMs, and ACH transfers would continue as a 'new type of currency system' is brought-up online.
On March 14, 2020 I was advised that America would be experiencing a temporary ( 10 day ) telecom network interruption soon.
On March 14, 2020 I was advised of an advanced-signing March 16, 2020 Presidential Order 'instituting emergency mobilization of the U.S. NGB ( National Guard Bureau )'.
On March 17, 2020 en route out of California, I personally witnessed about 500 militarized ( green and beige colored only, no camo ) HUM-V vehicles coiled-up at an unguarded chain link fence 1-mile south of Ghost Town Road in Yermo, CA ( U.S. Marine Corps Logistics Center ) appearing positioned to move out onto I-15.
Reference –
projectcamelotportal.com/2020/03/19/paul-collin-help-needed-email-change/
The NGB ( National Guard Bureau ) is to control gang mob riot civil unrest. Be advised of all the aforementioned and plan personal activities smartly.
Will any of the aforementioned come to pass? I cannot say.
I was advised to be patient, vigilant, maintain a positive forward-looking attitude, be considerate, do not give up being a good American citizen, obey all legal authorities for reasons of health and safety for all.
REFERENCE: www.msn.com/en-us/news/us/fema-administrator-says-masks-are-being-shipped-from-national-stockpile/ar-BB11xmUB
RESEARCH: www.linkedin.com/posts/unwantedpublicityintelligence_trump-says-he-could-demote-fed-chair-powell-activity-6644689113704468480-k3cb
If you believe my reports and research references are helpful, to you, your family or someone you know, PLEASE DONATE directly to me, here ( below ):
PAYPAL: www.paypal.com/paypalme2/UpiGuy/
OR,
SECURE ONLINE BANK-TO BANK: projectcamelotportal.com/2019/06/03/how-to-donate-to-paul-collin-unwanted-publicity-guy/
Thank you for your time spent reviewing my report and research references designed especially for you.
Cordially submitted for review and commentary by,
Paul Collin ( The UPI Guy )
The Unwanted Publicity Intelligence Guy at Project Camelot
E-MAIL: UnwantedPublicityGuy@GMAIL.com
PROJECT CAMELOT ( The UPI Guy ): projectcamelotportal.com/category/guest-blogs/unwanted-publicity-guy/
LINKEDIN ( UPI ): www.linkedin.com/in/unwantedpublicityintelligence?trk=public-post_share-update_actor-text
TWITTER ( @UPIguy ): https://twitter.com/UPIguy
UPI (Archive):
web.archive.org/web/20121119072224/http://upintelligence.wordpress.com:80/2008/10/27/unwanted-publicity-briefs
UPIG Media Division (Archive): 
web.archive.org/web/20081020050929/http://unwantedpublicity.media.officelive.com/Gallery.aspx
UPI Blog: https://unwantedpublicityintelligence.blogspot.com/
AnExCIA ( Archive ): 
web.archive.org/web/20011115030024/http://communities.msn.com/AnExCIA/introduction.msnw
ABOUT THE UPI GUY –
projectcamelotportal.com/2013/10/03/about-unwanted-publicity-guy/
YOUTUBE ( 2019 ): https://www.youtube.com/watch?v=mFxhHnObAFs
YOUTUBE ( 2018 ): https://www.youtube.com/watch?v=8JaVuiyJefE
YOUTUBE ( 2015 ): https://www.youtube.com/watch?v=hD_6-TS5nuE
YOUTUBE ( 2015 ): 
www.youtube.com/channel/UCIQ25C9_IBzB8gzqr82MsOQ
/
/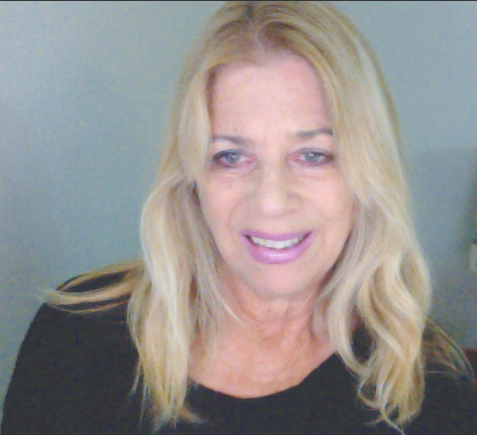 Kerry Cassidy is the CEO/ Founder of Project Camelot. Kerry is a documentary filmmaker/investigative journalist, author and well known host of Project Camelot TV broadcasting weekly live shows on Youtube.  PROJECT CAMELOT  http://projectcamelot.tv aka projectcamelotportal.com  –  is a leader in the alternative media sector, with a Youtube channel that has over 1000 video interviews over past 16 years, plus 5 years of radio show interviews and over 70 million unique viewers worldwide with over 312,000 subscribers. Kerry travels the world conducting interviews and documenting the testimony of whistleblowers with above top secret clearances as well as authors, researchers and experiencers covering conspiracies, the secret space program, black projects, ETs, kundalini and ascension and free energy. She speaks at conferences around the world and is considered one of the leaders of the disclosure movement. Kerry's book, "Rebel Gene: Secret Space and the Future of Humanity" documents her trip down the rabbit hole and years in Project Camelot. 5-STARS ON AMAZON! Due to censorship and demonetization by Youtube Project Camelot has now become a subscription based platform.  JOIN NOW BECOME A MEMBER
DISCLAIMER
Project Camelot does not necessarily agree with or endorse all of the views represented by those we interview or have on our radio shows, internet TV shows or other broadcasts and productions.What Camelot is about is the investigation into the mysteries that surround us. We are all, in a sense, investigators of our world. And while we, as individuals, may not agree with everything presented on our site, we fully support freedom of thought and speech as well as the Quest for truth.
JOIN ME ON TELEGRAM:  NEWS & UPDATES DAILY!

https://t.me/projectcamelotKerry

GET ACCESS TO ALL CAMELOT VIDEOS SINCE DEMONETIZATION ON YOUTUBE BACK IN MAY 2020…VIDEOS BANNED OR CONTROVERSIAL…SUPPORT OUR WORK!  SUBSCRIBE!