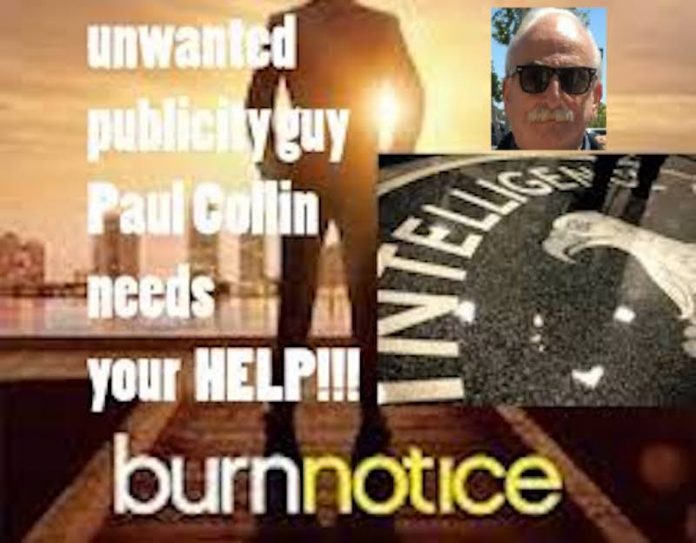 Hi Kerry,
I want to thank you and your audience so very-very much for the thoughtfully kind donations and have some perplexing news about what happened, what's happening to me, and what likely may happen if I cannot raise a few more donations very soon.
This month ( August 2019 ) before I could buy my critical monthly necessities of gasoline, antibiotic medicine, food plus do my laundry, unbeknownst to me while I was driving on the interstate highway in Los Angeles, my van's power steering pump rubber hose was rotting-away and finally broke causing all the power steering fluid to drain out of the pump, damaging the bearings that ran dry stopping the pump's shaft from spinning freely while the engine was running.
Thankfully, donation monies assisted in my emergency repairs at a garage charging for 1 rebuilt power steering pump ( $136 + tax ), 2 power steering pressure line fitting hoses ( $72 + tax ), plus labor ( $100 ) costing me a little more than $300, which was far less than estimated elsewhere in my area:
Reference –
– Power Steering Pump Replacement Cost for 2001 Dodge Ram 2500 Van:
repairpal.com/estimator/results/347e851c-f78f-47d0-b7a0-ef95ab11e703
Now, I have absolutely 'no money left to live on' for food, antibiotic medicine, laundry, gasoline, insurance, cellphone or anything else for the entire rest of the month of August 2019.
This seems to be my life of bad luck.
Had it not been for donations, I would be walking the streets of Los Angeles with no van to sleep in. At least I now still have my old van that works, providing me shelter to sleep inside plus transportation.
I feel like an absolute idiot for not being able to just catch a break without something else going haywire with my van.
Sure enough, just a few days ago I heard squeaking in the front end suspension of my van so, I took it in to a center where there were auto repair shops plus a Jiffy Lube lubrication shop to just get a quick cheap lubrication service on my front suspension, and much to my surprise was 'not charged anything' for that lube service, which made me feel good for a change of pace given my streak of bad luck.
The even-more surprising side, was when the lube shop worker showed me the 'reason why my front suspension was squeaking', and 'that news' began crushing my insides.
He pointed to my suspension 'lower control arm bushings' ( on both sides of my van ) showing me how 'those were perfect', and then he pointed to my 'upper control arm bushings' ( on both sides of my van ) that were rotting into pieces of old hardened dry and cracked rubber that was falling out.
He told me if I did not replace them with new ones soon, my front end suspension will suddenly break off while I'm driving my van causing it to go out-of-control and kill either me or someone else nearby.
I asked him how much for the 4 bushings, and he said, "You need to check with the auto repair shop in this center." so, I did.
I was told the 'bushings' ( alone ) can total about $80 for all 4 ( 2 per 'side', upper left plus upper right ), but the cost of 'labor' to replace them is $500 because they have to remove 'both front end wheels and disk brake rotors with calipers', 'compress and remove both front end springs', 'remove both shock absorbers', 'remove both upper control arm assemblies', disassemble them and then 'press both sides of the new bushings back into the upper control arm assemblies', then recompress both front end springs, and to repair my van such will be an all-day repair just to do that job.
So that's what I am currently driving around in now, risking not only my own life and very possibly someone else's, all because I cannot afford to fix it because I do not have $600.
Reference –
– Suspension Control Arm Bushings Replacement Cost for 2001 Dodge Ram 2500 Van:
repairpal.com/estimator/results/4f39fcd1-6acf-4f44-9843-31fc7ee6a037
The mechanic told me he noticed my front suspension was recently rebuilt not long ago, but they 'did not replace the upper control arm bushings', and those are what's totally shot, now making driving extremely dangerous.
That is what life boils down to.
I am so exhausted of living with these types of stresses at 67-years old, handicapped on a cane, not qualifiable for public assistance, wondering whether I'm even going to be allowed to eat, get medicine and gasoline, and now my upcoming repair nightmare of having the front suspension bushings replaced is too much for me to afford.
I was happy just researching, writing reports, and bringing new details of enlightenments to the forefront for people.
Why is it that I am always being beaten back down into the ground ? I do nothing bad. I pray. I try very hard to help people. I do not let my life's adversities stop me, but these issues are now taking a physical and mental anguish toll on these old bones of mine.
Please enjoy the unique life you have, and please know that I am very grateful for just being 'alive' even spending the last 13-years of my life living in my old vehicles on the streets. I am grateful of the life extended me, and do not consider any luxuries in life other than just living and breathing what I do by full-time volunteering for the past 7-years exercising my former government intelligence work training, experiences and talents of operational research, writing reports, and am most grateful to Kerry Cassidy of Project Camelot for publishing my reports in the UPI Guy guest column section on her website for all to benefit from.
It is the least I can do, as a handicap Viet Nam War veteran who lost his U.S. Citizenship in 1986 and is no longer eligible to receive public benefits whatsoever, to be of total service to as many people as I can through Project Camelot whose audience deserves and receives the very best information possible and through unswerving devotion to all concerned.
Each of us make our life decisions, the consequences of which see us all end-up with 'uniquely different lives' to live-out on Earth.
Some, may be more fortunate than others however, life ( alone ) is truly an unmeasurable gift from Source we come to appreciate sooner or later aa having been granted various opportunities to make the most out of life, not just for ourself but for 'others' and 'that' ( alone ) – in my own estimation – is our true 'purpose in life' so, I firmly believe and subscribe to 'what we do in this life echoes in eternity'.
I am resolved to living my life as I do and do not seek fame nor fortune. I simply need to stay alive living life as best I can without being a burden by contributing whatever I possibly can. I am in more ways handicapped. I cannot obtain a normal job, especially as a physically handicapped old-timer so, I chose to volunteer full-time.
I appreciate your help, and I hate sharing my bad news. Sorry, I have no one else to turn to. If by any remote chance anyone can do anything more to help me in my emergency, I would certainly consider such a life-saving act of compassion.
Thank you.
PLEASE DONATE –
– PayPal:
OR,
– Bank-to-Bank ( online or via wire ):
projectcamelotportal.com/2019/06/03/how-to-donate-to-paul-collin-unwanted-publicity-guy/
Anything, at this point, will help.
I currently and very desperately need a total of about $900 to fix my van so it is safe ( $600 ), and need the rest to live on ( $300 ) for the month of August.
Please help if you possibly can.
Many blessings unto you and your's.
Very sincerely,
Paul Collin, The UPI Guy at Project Camelot
E-MAIL: UnwantedPublicity@GMAIL.Com
WWW: projectcamelotportal.com/category/guest-blogs/unwanted-publicity-guy/
WWW: projectcamelotportal.com/2018/08/03/upi-report-notes-1/
WWW: projectcamelotportal.com/2016/10/07/unacknowledged-knowledgeability-real-death-of-ambassador-stevens-benghazi/
WWW: www.linkedin.com/in/unwantedpublicityintelligence
WWW: kentronintellectresearchvault.wordpress.com
WWW: web.archive.org/web/20081020050929/http://unwantedpublicity.media.officelive.com/Gallery.aspx
WWW: web.archive.org/web/20101206184939/http://upintelligence.wordpress.com/2008/07/17/naval-attache-report-source/
WWW: web.archive.org/web/20101206184735/http://upintelligence.wordpress.com/2008/10/27/unwanted-publicity-briefs/
WWW: web.archive.org/web/20031127042532/http://xciafiles.tripod.com:80/xcia/id27.html
WWW: unwantedpublicityintelligence.blogspot.com/2015_01_27_archive.html?m=1
PROJECT CAMELOT Interviews The UPI Guy ( Paul Collin ) –
Reference –
m.youtube.com/watch?v=mFxhHnObAFs
/
/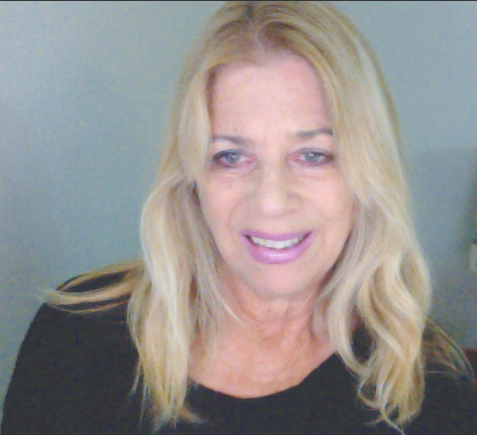 Kerry Cassidy is the CEO/ Founder of Project Camelot. Kerry is a documentary filmmaker/investigative journalist, author and well known host of Project Camelot TV broadcasting weekly live shows on Youtube.  PROJECT CAMELOT  http://projectcamelot.tv aka projectcamelotportal.com  –  is a leader in the alternative media sector, with a Youtube channel that has over 1000 video interviews over past 16 years, plus 5 years of radio show interviews and over 70 million unique viewers worldwide with over 312,000 subscribers. Kerry travels the world conducting interviews and documenting the testimony of whistleblowers with above top secret clearances as well as authors, researchers and experiencers covering conspiracies, the secret space program, black projects, ETs, kundalini and ascension and free energy. She speaks at conferences around the world and is considered one of the leaders of the disclosure movement. Kerry's book, "Rebel Gene: Secret Space and the Future of Humanity" documents her trip down the rabbit hole and years in Project Camelot. 5-STARS ON AMAZON! Due to censorship and demonetization by Youtube Project Camelot has now become a subscription based platform.  JOIN NOW BECOME A MEMBER
DISCLAIMER
Project Camelot does not necessarily agree with or endorse all of the views represented by those we interview or have on our radio shows, internet TV shows or other broadcasts and productions.What Camelot is about is the investigation into the mysteries that surround us. We are all, in a sense, investigators of our world. And while we, as individuals, may not agree with everything presented on our site, we fully support freedom of thought and speech as well as the Quest for truth.
JOIN ME ON TELEGRAM:  NEWS & UPDATES DAILY!

https://t.me/projectcamelotKerry

GET ACCESS TO ALL CAMELOT VIDEOS SINCE DEMONETIZATION ON YOUTUBE BACK IN MAY 2020…VIDEOS BANNED OR CONTROVERSIAL…SUPPORT OUR WORK!  SUBSCRIBE!