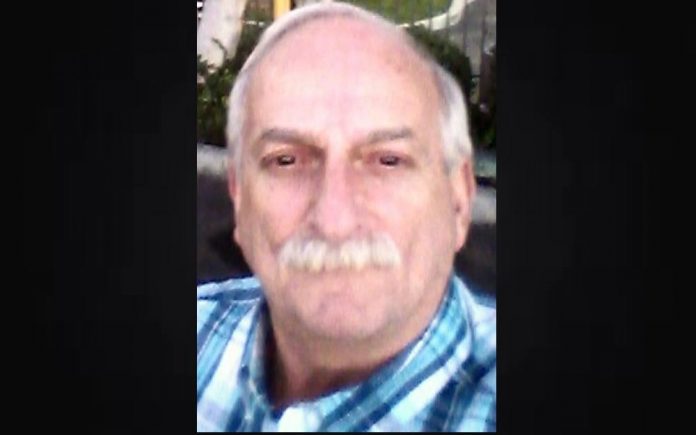 Life is an interesting adventure. More-so for some people than most others leading well-balanced normal lives.
Not so, for life's tight-rope walkers; those living on the edge of
life – hanging on for dear life.
Not many know much about the life I lead today. And, why should they?
On Project Camelot, I'm known as 'The UPI Guy' ( Paul Collin ).
Twilight zone for me is a walk in the park as long as one has resources.
Take away 'hope', and we eventually perish from the inside out.
Take away 'help', and our demise speeds up.
Survival is wholly unique for every single one of us.
What matters to one person may not fit within the realm of
comprehension for another.
When a 'life-file' mistakenly falls between the rows of life-cabinets,
where most remain neatly stacked in order, that is the point at which
life becomes more adventurous for some than others.
Last week, when I was in the middle of completing two ( 2 ) more
report Updates, the following broke my concentration by a major
distraction.
Clinicians refer to the "Fight or Flight" life case situation options;
you know, when the du-du hits the fan.
Wherever we are, at any given time, under any case circumstance, those not as spry as they once were, realize only one ( 1 ) choice remains available.
I was forced to leave Los Angeles, California having to travel to
Tucson, Arizona where I am now currently in the middle of the
108-degree ( Fahrenheit ) temperature desert; ran out of fuel near a
small town. Have absolutely no more money to survive like this.
Life choices …
Life, for this 67-year old handicapped war veteran who has been
'vehicular homeless' for 13-years now with 'no public assistance
available', for the past 7-years has remained a full-time volunteer
providing research and special reports as 'The Unwanted Publicity
Intelligence Guy' for the Project Camelot audience.
For the past 60-days, now, surviving has not been easy without any
money, and now I'm very desperate.
Please help if you can spare any donation to help me obtain:
– Food ( limited storage space );
– Medicine ( antibiotics for teeth gum infections ); and,
– Fuel.
Just so you know, I'm now in terrible shape and need help desperately
so, at least something 'would' be gratefully appreciated.
Have several 'secure online methods' for donating to support my
volunteer work ( click to choose – below ).
–
PayPal –
My ( Paul Collin / UPI Guy ) PayPal E-MAIL, is: UnwantedPublicity@GMAIL.Com
–
BitCoin via CoinBase –
My ( Paul Collin ) BitCoin account number code for CoinBase, is:
19A3fU2iAxLurR9N2LyTSS6pKabz3YsMtx
My ( Paul Collin ) BitCoin via CoinBase E-MAIL, is: RetiredExecutive@GMAIL.Com
–
CashApp –
[ CashApp via SquareUp, at: squareup.com/legal/cash-ua ]
My ( Paul Collin ) CashApp account, is:
My ( Paul Collin / UPI Guy ) CashApp E-MAIL, is: UnwantedPublicity@GMAIL.Com
–
Secure via your Bank to my Bank –
BANK OF AMERICA
12511 LIMONITE AVENUE
MIRA LOMA, CALIFORNIA 91752
USA
TEL: +1 (951) 681-8258 ( BRANCH OFFICE )
CONTACT: GEORGE RAMIREZ ( AVP ASSISTANT BC MGR )
TEL: +1 (951) 360-4860 ( BOFA BRANCH OFFICE )
– SWIFT: BOFAUS6S ( FOREIGN CURRENCY TRANSFER )
– SWIFT: BOFAUS3N ( U.S. DOLLAR CURRENCY TRANSFER )
– ACCOUNT NAME: PAUL E. COLLIN
– SAVINGS ACCOUNT NUMBER: 002632577170 ( SAVINGS )
– ABA / ROUTING NUMBER ( WIRE ): 026009593
–
My ( UPI Guy ) recent research reports at Project Camelot ( below ):
projectcamelotportal.com/2019/07/10/former-j2-admiral-wilson-leak-documents-under-investigation/
projectcamelotportal.com/2019/07/08/current-earthquakes-arena-in-circus-outcomes/
Very sorry to beg for help.
Maybe I waited too long.
Maybe I'm too late.
Am trying as best I can.
Thank you.
Sincerely your's,
Paul Collin, The UPI Guy at Project Camelot
E-MAIL: UnwantedPublicity@Gmail.Com
TWITTER: @UPIguy
WWW: projectcamelotportal.com/category/guest-blogs/unwanted-publicity-guy/
WWW: www.linkedin.com/in/unwantedpublicityintelligence
WWW: web.archive.org/web/20081020050929/http://unwantedpublicity.media.officelive.com/Gallery.aspx
–
Pythagoras Peace Intelligence …
projectcamelotportal.com/2016/10/27/pythagoras-peace-intelligence/
/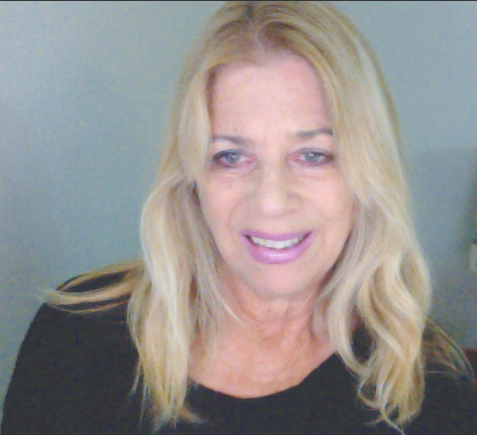 Kerry Cassidy is the CEO/ Founder of Project Camelot. Kerry is a documentary filmmaker/investigative journalist, author and well known host of Project Camelot TV broadcasting weekly live shows on Youtube.  PROJECT CAMELOT  http://projectcamelot.tv aka projectcamelotportal.com  –  is a leader in the alternative media sector, with a Youtube channel that has over 1000 video interviews over past 16 years, plus 5 years of radio show interviews and over 70 million unique viewers worldwide with over 312,000 subscribers. Kerry travels the world conducting interviews and documenting the testimony of whistleblowers with above top secret clearances as well as authors, researchers and experiencers covering conspiracies, the secret space program, black projects, ETs, kundalini and ascension and free energy. She speaks at conferences around the world and is considered one of the leaders of the disclosure movement. Kerry's book, "Rebel Gene: Secret Space and the Future of Humanity" documents her trip down the rabbit hole and years in Project Camelot. 5-STARS ON AMAZON! Due to censorship and demonetization by Youtube Project Camelot has now become a subscription based platform.  JOIN NOW BECOME A MEMBER
DISCLAIMER
Project Camelot does not necessarily agree with or endorse all of the views represented by those we interview or have on our radio shows, internet TV shows or other broadcasts and productions.What Camelot is about is the investigation into the mysteries that surround us. We are all, in a sense, investigators of our world. And while we, as individuals, may not agree with everything presented on our site, we fully support freedom of thought and speech as well as the Quest for truth.
JOIN ME ON TELEGRAM:  NEWS & UPDATES DAILY!

https://t.me/projectcamelotKerry

GET ACCESS TO ALL CAMELOT VIDEOS SINCE DEMONETIZATION ON YOUTUBE BACK IN MAY 2020…VIDEOS BANNED OR CONTROVERSIAL…SUPPORT OUR WORK!  SUBSCRIBE!