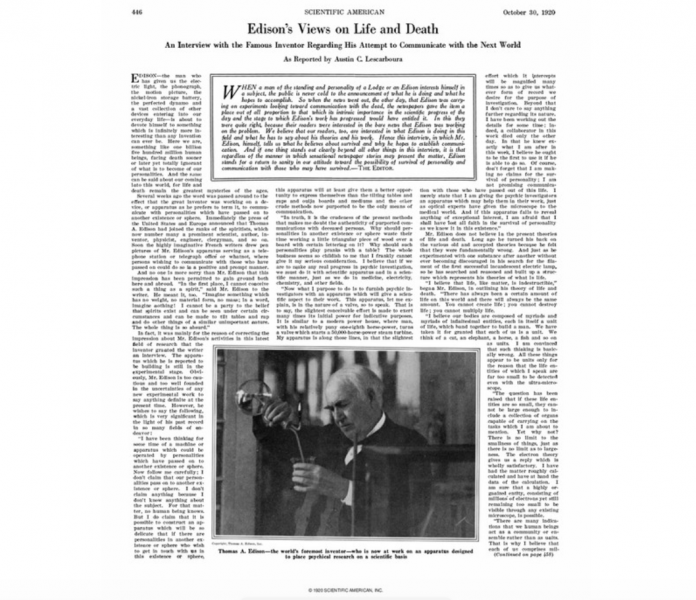 by, Paul Collin
LOS ANGELES – April 17, 2019 – Thomas Alva Edison, Nikola Tesla, James Gilbert Ernest Wright, William O'Neil, Sir William Crookes, Michael Faraday, along with a few other like-minded members belonged to a yesteryear secret international academic enlightened Society for Psychical Research ( est. 1882 ) that overlapped the earlier Ghost Club ( est. 1862 ) interested in conducting studies, experiments and developmental prototypes surrounding far-more than what the public ever came to know them as being associated with or involved in.
RESEARCH REFERENCE –
en.wikipedia.org/wiki/Spiritualism
What Was Unknown Before Lingers On Hinged To Enlightenment –
What was never publicly released involved emerging archeo-archaic technological understandings surrounding what involved far more than what we refer to as 'electrogravitics', 'anti-gravity', magnetic field disruptions', 'time rift anomaly phenomena, 'interdimensional telecommunications and teleportations'; the latter of which has been referred to over time, as:
– Raudive Voices ( also known as );
– Edison Extra-Low Frequency Spectrographic Chronovisor Transmissions ( aka );
– ELF Spectrographic Transmission Communications ( aka );
– Instrumental Transmission Communication ( aka );
– ITC Communications ( aka );
– Electronic Voice Phenomena Communication ( aka );
– EVP Communications ( aka );
– Spirit Boxes ( aka );
– Ghost Boxes ( aka );
– Multiverse ( Multiple Universe ) Machines.
RESEARCH REFERENCES –
SOURCE: The Scientific American Magazine
ISSUE: Volume 123, Number 18, Pages 446, 458-460 ( page count: 4-pages )
Edison's Views On Life And Death by, Austin C. Lescarboura
October 30, 1920 – An interview with the famous inventor regarding his attempt to communicate with the next world.
… [ EDITED-OUT FOR BREVITY ] …
Click box ( immediately below ) to read full article:
RESEARCH REFERENCE –
AND,
SPECIAL NOTE #1: The following video ( immediately below ) was seen years before realizing infinitely more existed "outside the box" while most occupy a singularity dimensional space timeline; made their's, only for a while – until taken to behold more.
The God Model Project / Edison's Spectrographic Chronovisor / Einstein's God Model ( click red and white Play arrow-button to begin watching this novel video ):
RESEARCH REFERENCE –
AND,
Society for Psychical Research ( SPR ) Secrets –
One of several SPR members, James Gilbert Ernest Wright ( aka ) James G.E. Wright, a Scotsman ( Alplaus, New York, USA ), was an inventor, researcher and chemical engineer for the General Electric Company ( G.E. ); Patent 'assignee'.
The CRAYOLA ( crayon company ) eventually acquired Jim Wright's invention through G.E. seeing all three ( 3 ) acknowledge 'James Gilbert Ernest Wright as the inventor' of a yesteryear U.S. war-time material version of a Commercial Off The Shelf ( COTS ) product, which was eventually marketed publicly under the name "Silly Putty."
To review Wright's first Patented material invention ( circa 1929 ), simply click the box ( below ) for the Adobe Acrobat Reader ( .pdf ) download from the U.S. Patent and Trademark Office file:
REFERENCE –
patentimages.storage.googleapis.com/0d/a8/76/75021dd10c0002/US1829623.pdf
Interestingly, James G.E. Wright had several patents, of which Organo Silicon-Hydride ( exhibits 'nano like behavior' ) he incorporated as a protective topical coating that drastically reduced oxidation of highly susceptible metals at high altitudes for the U.S. War Department ( now known as ) U.S. Department of Defense (DoD).
Russian references to "Silly Putty" is "Bouncing Putty," nevertheless 'Organo Silicon-hydroxide' and Triethoxysilane remains of interest in nanotechnology.
RESEARCH REFERENCE –
russianpatents.com/patent/237/2376331.html
While this report is by no means comprehensive nor to be eyed as a compendium representative of all secret society academia studies, inventions ( patented or otherwise ) or developmentals, the unsung tireless and tragic travails of individuals ( living and dead ) who gave ( for whatever reasons ) of themselves to advance knowledgeability for the beneficial sake of all mankind is recognized in reverence thereto.
Your suggestions and comments are appreciated via e-mail (further below).
If you care to donate please click my PayPal link ( immediately below ):
[ NOTE: For alternative donation methods, send me your e-mail asking how best for you to send me a donation. ]
Thank you for visiting!
Cordially submitted for your review and comments by,
Paul Collin
Unwanted Publicity Intelligence ( The UPI Guy – Volunteer columnist at Project Camelot )
E-MAIL: UnwantedPublicity@GMAIL.Com
WWW: projectcamelotportal.com/category/guest-blogs/unwanted-publicity-guy/
–
REPORT RESEARCH REFERENCES –
hatch.kookscience.com/wiki/Borderland_Sciences_Research_Foundation_(BSRF)
en.wikipedia.org/wiki/William_Crookes
en.wikipedia.org/wiki/Michael_Faraday
/
/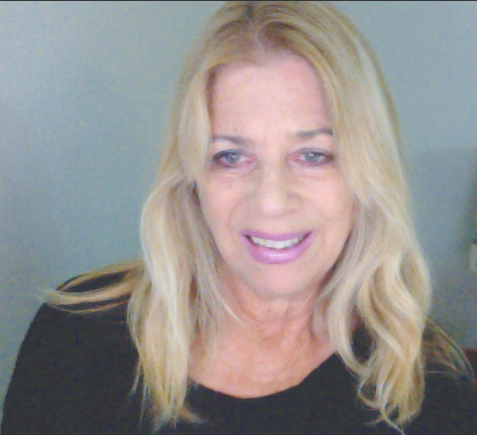 Kerry Cassidy is the CEO/ Founder of Project Camelot. Kerry is a documentary filmmaker/investigative journalist, author and well known host of Project Camelot TV broadcasting weekly live shows on Youtube.  PROJECT CAMELOT  http://projectcamelot.tv aka projectcamelotportal.com  –  is a leader in the alternative media sector, with a Youtube channel that has over 1000 video interviews over past 16 years, plus 5 years of radio show interviews and over 70 million unique viewers worldwide with over 312,000 subscribers. Kerry travels the world conducting interviews and documenting the testimony of whistleblowers with above top secret clearances as well as authors, researchers and experiencers covering conspiracies, the secret space program, black projects, ETs, kundalini and ascension and free energy. She speaks at conferences around the world and is considered one of the leaders of the disclosure movement. Kerry's book, "Rebel Gene: Secret Space and the Future of Humanity" documents her trip down the rabbit hole and years in Project Camelot. 5-STARS ON AMAZON! Due to censorship and demonetization by Youtube Project Camelot has now become a subscription based platform.  JOIN NOW BECOME A MEMBER
DISCLAIMER
Project Camelot does not necessarily agree with or endorse all of the views represented by those we interview or have on our radio shows, internet TV shows or other broadcasts and productions.What Camelot is about is the investigation into the mysteries that surround us. We are all, in a sense, investigators of our world. And while we, as individuals, may not agree with everything presented on our site, we fully support freedom of thought and speech as well as the Quest for truth.
JOIN ME ON TELEGRAM:  NEWS & UPDATES DAILY!

https://t.me/projectcamelotKerry

GET ACCESS TO ALL CAMELOT VIDEOS SINCE DEMONETIZATION ON YOUTUBE BACK IN MAY 2020…VIDEOS BANNED OR CONTROVERSIAL…SUPPORT OUR WORK!  SUBSCRIBE!