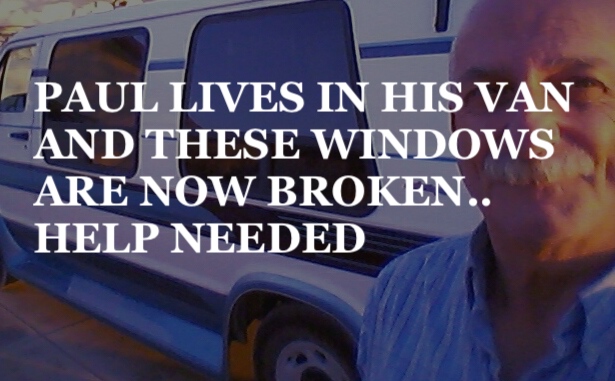 LOS ANGELES – November 18, 2018 – The rest of the story is a little more involved … Besides still needing donations – for items mentioned earlier [ projectcamelotportal.com/2018/11/15/unwanted-publicity-guy-paul-collin-needs-your-help/ ] – 'blankets' were the most important. Details, however, were omitted because it's a long story; one, of bad luck upon already difficult times. Why bore people with more problems so, simply begging without alot of the sordid details was believed in better taste. Well, not according to one of the early donators to The UPI Guy ( Paul Collin ) who for nearly 6-years now has been volunteering his research and reports in a column / blog found on Project Camelot producer Kerry Cassidy's website.
Paul was encouraged to basically 'fill in the blanks' as-to 'why', by a donator who asked about needing 'blankets' since he's in Southern California. Paul explained 'why', whereupon the donator's reply was, "Well, I had no idea things were 'that' bad. Why didn't you lay out the rest of your story? You should explain the gravity of your emergency but keep it short." So, here's the rest of this story ( short ):
My primary emergency was to 'cover my huge windows on my conversion van' because they were 'broken' by rowdy street gang vandals while I was sleeping inside my van just after being released from the hospital after a 'perineum infection' surgery around my 67th Birthday.
A few very small donations have come in but nothing totaling what I need to replace $1,000 worth of 'used glass' in my van with a lot of "blankets that are not cheap' these days. Cheap blankets will keep a person in a heated home warm, but not outside throughout cold weather elements at night.
I was just "begging for blankets' to cover the large window area openings in my van to keep the cold air out and in an attempt to bundle myself up inside to stay a little warm during the evening hours and early morning hours since weather temperatures dipped down and winds picked up speed.
I'm trying to not end-up with pneumonia and back in the hospital again.
The other thing, is without these huge multi-piece windows I have absolutely 'no protection or security' so, while I cannot get enough donations – even for enough blankets – matters are potentially a much higher risk for me and the contents of my van with all my personal property ( research files, clothes, paperwork, computer equipment, plus more ).
The glass shops tell me that 'new glass' is double ( $2,000 ) what 'used glass' ( $1,000 ) is in addition to intensive 'labor' charges to specially cut and install 9 panes of glass for only 3 huge window openings on my conversion van that I live in and work out-of doing volunteer work for Project Camelot.
As a temporary measure, I taped-up 3 huge black sheets inside my van window areas to make it look like tinted windows but that's not fooling anyone; including the Police or street gang vandals – knowing my van cannot be secure.
Just so you know the rest of the story as-to 'why' I'm begging.
If anyone can donate, please do-so directly using my PayPal account, here ( below ):
As the Holiday Seasons approach, vandalism, theft and robberies skyrocket in Southern California so, Police are cautioning business owners and residents to be very proactive about their security.
I am homeless. All I have is my van. I am grateful for my van providing me with some means of shelter.
Unfortunately, my shelter is no longer secure unless I can get window glass reinstalled and maybe enough for a vehicle alarm system too.
Please help.
Thank you.
Sincerely,
Paul Collin, The UPI Guy at Project Camelot
E-MAIL: UnwantedPublicity@GMAIL.Com
WWW: projectcamelotportal.com/category/guest-blogs/unwanted-publicity-guy/
WWW: www.linkedin.com/in/unwantedpublicityintelligence
WWW: kentronintellectresearchvault.wordpress.com/
WWW: unwantedpublicityintelligence.blogspot.com/2015_01_29_archive.html
/
/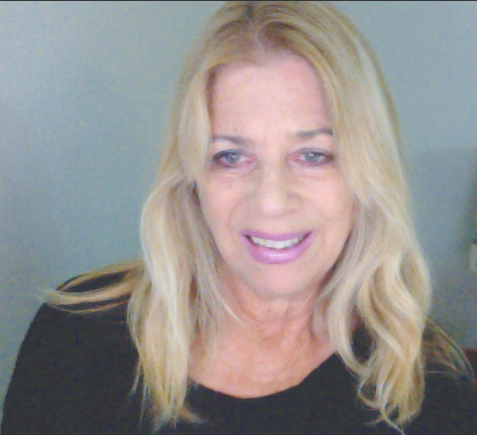 Kerry Cassidy is the CEO/ Founder of Project Camelot. Kerry is a documentary filmmaker/investigative journalist, author and well known host of Project Camelot TV broadcasting weekly live shows on Youtube.  PROJECT CAMELOT  http://projectcamelot.tv aka projectcamelotportal.com  –  is a leader in the alternative media sector, with a Youtube channel that has over 1000 video interviews over past 16 years, plus 5 years of radio show interviews and over 70 million unique viewers worldwide with over 312,000 subscribers. Kerry travels the world conducting interviews and documenting the testimony of whistleblowers with above top secret clearances as well as authors, researchers and experiencers covering conspiracies, the secret space program, black projects, ETs, kundalini and ascension and free energy. She speaks at conferences around the world and is considered one of the leaders of the disclosure movement. Kerry's book, "Rebel Gene: Secret Space and the Future of Humanity" documents her trip down the rabbit hole and years in Project Camelot. 5-STARS ON AMAZON! Due to censorship and demonetization by Youtube Project Camelot has now become a subscription based platform.  JOIN NOW BECOME A MEMBER
DISCLAIMER
Project Camelot does not necessarily agree with or endorse all of the views represented by those we interview or have on our radio shows, internet TV shows or other broadcasts and productions.What Camelot is about is the investigation into the mysteries that surround us. We are all, in a sense, investigators of our world. And while we, as individuals, may not agree with everything presented on our site, we fully support freedom of thought and speech as well as the Quest for truth.
JOIN ME ON TELEGRAM:  NEWS & UPDATES DAILY!

https://t.me/projectcamelotKerry

GET ACCESS TO ALL CAMELOT VIDEOS SINCE DEMONETIZATION ON YOUTUBE BACK IN MAY 2020…VIDEOS BANNED OR CONTROVERSIAL…SUPPORT OUR WORK!  SUBSCRIBE!