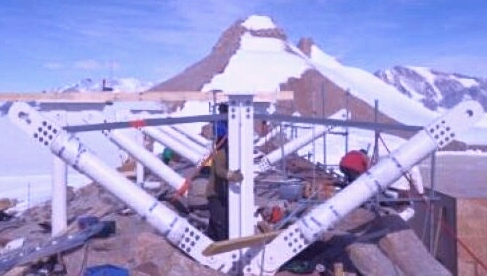 Antarctica Russia War On Google Maps
by, Paul Collin ( The Unwanted Publicity Intelligence Guy )
LOS ANGELES – May 17, 2018 – First Russian Antarctic Expedition was a sea voyage made by Bellingshausen and Lazarev from 1819 to 1821 to the Southern Ocean (South Pole ) to prove the hypothesis of a sixth continent — Antarctica.
Russia President Vladimir Putin announced that toponyms, in the Russian-language, are being removed by Google from the world map especially in Antarctica where certain place-names, given by discoverers of Antarctica, such as  and Mikhail Lazarev and Fabian Gottlieb Thaddeus von Bellingshausen ( Thaddeus Bellinghausen ), practically cease to exist.
Russia President Putin said, "Today, only few people know the original historical Antarctica names, of:
Smith Island as actually being "Borodino;"
Snow Island actually "Maloyaroslavets;" and,
Livingston actually "Smolensk."
Vladimir Putin stressed the 2020 anniversary of Antarctica discovery was made possible by Russian seafarers, and he has instructed the Russian Geographical Society ( RGO ) to create a new World Atlas under the Russian Ministry of Defense ensuring availability of its cartographic materials and guidance for compilation of a real atlas "in modern computer technology formats" over the internet available to travellers, tourists, and motorists use of such across the internet.
Putin said on Friday at a meeting of the Russian Geographical Society's Board of Trustees, "With the most active participation of the RGO ( Russian Geographical Society ), it is proposed to prepare a new geographical atlas of the world … I call on experts of the Russian Geographical Society, with the participation of the Defense Ministry."
"Russia is not going to impose anything on anyone, but it refuses to condone the systematic distortion of historical geographic data due to the lack of modern Russian maps in the public domain."
Research References –
en.wikipedia.org/wiki/First_Russian_Antarctic_Expedition
www.rubricon.com/showbigimg.asp?id=245000212
slavaland.ru/part/content/content.php?content.991
www.rgo.ru/en/article/195-years-discovery-antarctica
If you enjoy reviewing my columnar reports at Project Camelot, please show your support, via your PayPal donation directly to me, here:
Thank you.
Cordially submitted for review and commentary by,
Paul Collin
The Unwanted Publicity Intelligence Guy ( volunteer columnist at Project Camelot )
E-MAIL: UnwantedPublicity@GMAIL.Com
WWW: projectcamelotportal.com/category/guest-blogs/unwanted-publicity-guy/
WWW: www.linkedin.com/in/unwantedpublicityintelligence
WWW: kentronintellectresearchvault.wordpress.com
WWW: web.archive.org/web/20030413213431/http://groups.msn.com:80/INTELLIGENCEANALYSIS/homepage.msnw
WWW: web.archive.org/web/20101009030929/http://www.scribd.com/Unwanted Publicity Intelligence/documents
WWW: web.archive.org/web/20030414135851/http://offshoreinformant.tripod.com:80/offshoreintelligence/id97.html
WWW: web.archive.org/web/20111023062308/http://upintelligence.wordpress.com:80/2008/10/27/unwanted-publicity-briefs/
WWW: web.archive.org/web/20121024025523/http://upintelligence.multiply.com/
WWW: unwantedpublicityintelligence.blogspot.com
WWW: web.archive.org/web/20040111100638/http://xciafiles.tripod.com:80/xcia/index.html
WWW: 
WWW: web.archive.org/web/20130417045952/http://web.archive.org/web/20020601203308/http://communities.msn.com/AnExCIA/currentintell.msnw
WWW: www.indymedia.org.uk/en/regions/world/2008/09/409010.html
/
/
– –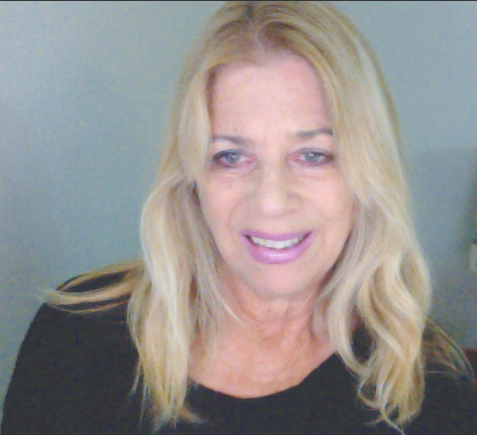 Kerry Cassidy is the CEO/ Founder of Project Camelot. Kerry is a documentary filmmaker/investigative journalist, author and well known host of Project Camelot TV broadcasting weekly live shows on Youtube.  PROJECT CAMELOT  http://projectcamelot.tv aka projectcamelotportal.com  –  is a leader in the alternative media sector, with a Youtube channel that has over 900 video interviews over past 16 years, plus 5 years of radio show interviews and over 70 million unique viewers worldwide with over 289,000 subscribers. Kerry travels the world conducting interviews and documenting the testimony of whistleblowers with above top secret clearances as well as authors, researchers and experiencers covering conspiracies, the secret space program, black projects, ETs, kundalini and ascension and free energy. She speaks at conferences around the world and is considered one of the leaders of the disclosure movement. Kerry's book, "Rebel Gene: Secret Space and the Future of Humanity" documents her trip down the rabbit hole and years in Project Camelot. 5-STARS ON AMAZON! Due to censorship and demonetization by Youtube Project Camelot has now become a subscription based platform.  JOIN NOW BECOME A MEMBER
DISCLAIMER
Project Camelot does not necessarily agree with or endorse all of the views represented by those we interview or have on our radio shows, internet TV shows or other broadcasts and productions.

What Camelot is about is the investigation into the mysteries that surround us. We are all, in a sense, investigators of our world. And while we, as individuals, may not agree with everything presented on our site, we fully support freedom of thought and speech as well as the Quest for truth.