AN INTERVIEW WITH JORDAN MAXWELL… REGARDING STATE OF THE PLANET and his view of current events.
LETTER FROM JORDAN MAXWELL'S ATTORNEY
JORDAN MAXWELL was my guest on August 24th.
WATCH:
www.youtube.com/watch?v=UNqEjYrrgvo
Also, see link below to go to Jordan's website.  Note:  see below for important information from Jordan's attorney regarding his case.
 GO TO :  JORDANMAXWELLSHOW.COM FOR MORE INFO
AND TO DONATE TO HELP HIS LEGAL BATTLES
FROM JORDAN'S ATTORNEY:
Begin forwarded message:  PUBLISHED WITH PERMISSION
From: Jordan Maxwell Show
Subject: Letter From Jordan Maxwell's Attorney Regarding Dolezal BOGUS "Cease and Desist" and THREATS
Date: August 25, 2016 at 2:20:07 PM PDT
To: kerry@projectcamelot.org
Letter From Jordan Maxwell's Attorney Regarding Dolezal BOGUS "Cease and Desist" and THREATS
SEE attached letter from Jordan Maxwell's attorney.
ENTIRE STORY is HERE: jordanmaxwellshow.com/blog/2014/09/03/jms-1036-disorder-in-the-court/
READ BELOW.
—
From: Singleton, Rudy Examining Attorney — US Trademark Office
Sent: 10/26/2014 9:14:54 PM
To: TTAB (Trademark Trial and Appeal Board) EFiling
Subject: U.S. TRADEMARK APPLICATION NO. 85826122 – JORDAN MAXWELL – N/A – EXAMINER BRIEF
US TRADEMARK OFFICE EXAMINER'S STATEMENT: "There are no provisions in the Assignment of Intellectual Property document where the assignor (Maxwell) expressly states that the name JORDAN MAXWELL would be the property of the applicant (Dolezal). Neither did the assignor agree to refrain from use of the name 'Jordan Maxwell' in any subsequent business endeavors."
Los Angeles Superior Court, Judge William D. Stewart, SEARCH for Case #: EC063466 (Dolezal $10,000,000+ defamation case against Jordan Maxwell), Notice of Ruling, Monday, 18-April-2016:
Judge Stewart: "The Cross-Defendants (Dolezals) also argue that they had the right to use the Cross-Complaintant's [Maxwell] image under a 2010 assignment. A copy of this assignment is attached as an untabbed exhibit to the opposition papers. This 2010 assignment transferred the intellectual property owned by the Cross-Complaintant, Jordan Maxwell, in 2010. IT IS NOT EVIDENCE that the Cross-Complaintant consented to the use of his voice, name, and likeness in the sale of a videotaped deposition that occurred in 2015."
If it's appropriate, please publish this, too, as it demonstrates the fraud and perjury brazenly committed in open court, too, by these people:
jordanmaxwellshow.com/blog/2014/09/03/jms-1036-disorder-in-the-court/
PLEASE GO TO THAT LINK AND DONATE TO HELP JORDAN'S LEGAL BATTLE!
***
KERRY CASSIDY
PROJECT CAMELOT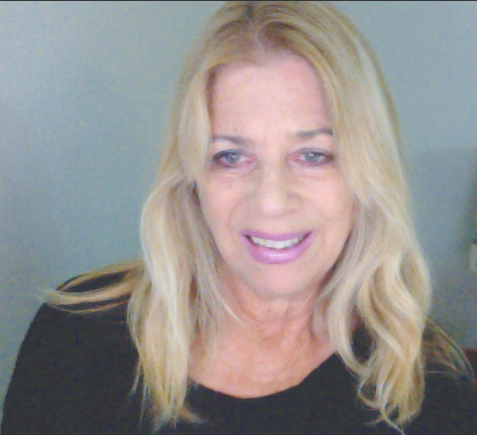 Kerry Cassidy is the CEO/ Founder of Project Camelot. Kerry is a documentary filmmaker/investigative journalist, author and well known host of Project Camelot TV broadcasting weekly live shows on Youtube.  PROJECT CAMELOT  http://projectcamelot.tv aka projectcamelotportal.com  –  is a leader in the alternative media sector, with a Youtube channel that has over 800 video interviews over past 15 years, plus 5 years of radio show interviews and over 68 million unique viewers worldwide with over 280,000 subscribers. Kerry travels the world conducting interviews and documenting the testimony of whistleblowers with above top secret clearances as well as authors, researchers and experiencers covering conspiracies, the secret space program, black projects, ETs, kundalini and ascension and free energy. She speaks at conferences around the world and is considered one of the leaders of the disclosure movement. Kerry's book, "Rebel Gene: Secret Space and the Future of Humanity" documents her trip down the rabbit hole and years in Project Camelot. 5-STAR RATING ON AMAZON! Due to censorship and demonetization by Youtube Project Camelot has now become a subscription based platform.  JOIN NOW BECOME A MEMBER