This year was difficult for many while hope springs eternal in
everyone's future so all are not forgotten.
I hope my correspondence finds you in good health and spirits, as I
convey my best wishes to you and your's for an even-more prosperous
Happy New Year ( 2014 ) filled with much joy and love.
As Christmastime came and went, 'you' ( Kerry ) were the second ( 2nd
) most generous donator of all while yet another donator came in
third ( 3rd ) with $50 (USD) when my minivan broke down yet again
before Christmas ( 2013 ).
The expenses of mandatory annual license registration renewal, basic
vehicle insurance, plus fixing my minivan was my Christmas present
that prioritized getting me off the streets and back into my old
minivan again for which I am truly grateful to all.
I sat sheltered in my minivan yet starving the day before Christmas
Day, Christmas Day, and the day after as I remained very thankful I
at-least then had my minivan as a shelter.

Today, I have but 1-gallon ( about 3 liters ) of gasoline ( petrol )
remaining in my vehicle tank and can not travel far on my cane. I was
blessed with a few crackers to eat for staying alive another day.

This New Year will be filled with hope and joy for many of whom I am
just another soul hanging-on to life's reality today.
Thank you, to all, for having stepped up to the needy baseball plate
making home-run donation scores for so many requiring your special
help, aid and assistance.

Blessings upon you all, and thank you for your support considerations.
Sincerely,
Paul Collin ( The Unwanted Publicity Intelligence Guy )
Los Angeles, California, USA
/
NOTE: Those wishing to donate money:

Simple Money Wire Transfers sent by 'both' "MoneyGram" or "Western
Union" can now be done, at any:

Customer Service or Payment Center counter of any:

WALMART;
Supermarket;
Drug Store; or,
Check Cashing Outlet.

Here's how:

1. Ask for a "MoneyGram" or "Western Union" 'SEND MONEY' form to
complete, and then be sure to spell the following correctly:

2. Receiver Name: "PAUL COLLIN"

3. Receiver Location: "LOS ANGELES, CALIFORNIA, USA"

After Sending Your Donation, Please E-mail:
UnwantedPublicity@Gmail.Com ( Paul Collin ) the following information:

1. NAME OF SENDER ( Your First & Last Name ): ? ?

2. STORE SENDING LOCATION ( City, State / Province, Country ): ?, ?, ?

3. AMOUNT SENT: $ ???.??

4. RECEIVER NUMBER: ( MoneyGram issues an 8-digit number to the Sender
to give the Receiver, and Western Union issues a 10-digit number to
the Sender to give the Receiver ); and,

5. E-MAIL ( UnwantedPublicity@Gmail.Com ) – THE 'RECEIVER' ( "PAUL
COLLIN" ) – WITH THE 'FOUR ( 4 ) ITEMS OF INFORMATION' ( ABOVE ) SO,
HE CAN RETRIEVE YOUR DONATION.

You will receive his private "Confirmation Of Receipt Of Donation"
e-mail upon his receipt.

ALTERNATIVE DONATION METHOD –

Foreign Bank or U.S. Domestic Bank Wire Transfers. Here's how:

1. Tell your bank how much money you want sent; and,

2. Give your bank these Bank Wire Instructions:

– –

BANK WIRE INSTRUCTIONS

BANK OF AMERICA
8341 SEMINOLE TRAIL
RUCKERSVILLE, VIRGINIA 22968
USA
TEL: +1 (434) 985-3072 ( BRANCH OFFICE )
CONTACT: JOAN WEAKLEY, AVP BC MGR I

SWIFT: BOFAUS3N
ABA: 026009593

ACCOUNT NAME: PAUL E. COLLIN
ACCOUNT NUMBER: 004131933754 ( SAVINGS )


– –

E-Mail The Unwanted Publicity Intelligence Guy ( Paul Collin ) a
"Notice Of Bank Wire Sent" so, upon receipt he can e-mail you a
"Receipt Confirming Donation."

[ NOTE: Bank Wires Take 3 – 8 "Business Days" To Arrive At Their Final
Destination Bank. ]

– – – –

Thank You!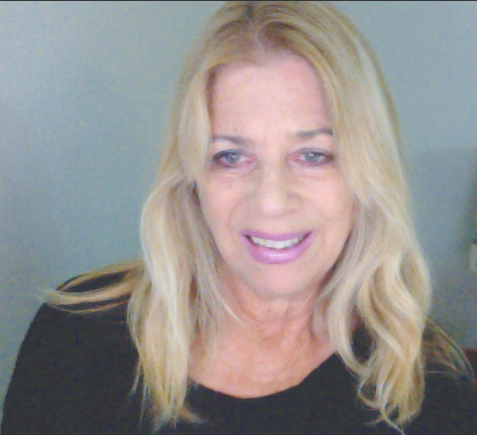 Kerry Cassidy is the CEO/ Founder of Project Camelot. Kerry is a documentary filmmaker/investigative journalist, author and well known host of Project Camelot TV broadcasting weekly live shows on Youtube.  PROJECT CAMELOT  http://projectcamelot.tv aka projectcamelotportal.com  –  is a leader in the alternative media sector, with a Youtube channel that has over 1000 video interviews over past 16 years, plus 5 years of radio show interviews and over 70 million unique viewers worldwide with over 312,000 subscribers. Kerry travels the world conducting interviews and documenting the testimony of whistleblowers with above top secret clearances as well as authors, researchers and experiencers covering conspiracies, the secret space program, black projects, ETs, kundalini and ascension and free energy. She speaks at conferences around the world and is considered one of the leaders of the disclosure movement. Kerry's book, "Rebel Gene: Secret Space and the Future of Humanity" documents her trip down the rabbit hole and years in Project Camelot. 5-STARS ON AMAZON! Due to censorship and demonetization by Youtube Project Camelot has now become a subscription based platform.  JOIN NOW BECOME A MEMBER
DISCLAIMER
Project Camelot does not necessarily agree with or endorse all of the views represented by those we interview or have on our radio shows, internet TV shows or other broadcasts and productions.What Camelot is about is the investigation into the mysteries that surround us. We are all, in a sense, investigators of our world. And while we, as individuals, may not agree with everything presented on our site, we fully support freedom of thought and speech as well as the Quest for truth.
JOIN ME ON TELEGRAM:  NEWS & UPDATES DAILY!

https://t.me/projectcamelotKerry

GET ACCESS TO ALL CAMELOT VIDEOS SINCE DEMONETIZATION ON YOUTUBE BACK IN MAY 2020…VIDEOS BANNED OR CONTROVERSIAL…SUPPORT OUR WORK!  SUBSCRIBE!