by, Unwanted Publicity Intelligence Guy ( UPI Guy )
November 14, 2013 18:42:22 ( PST )
LOS ANGELES – November 14, 2013 – The Greater Los Angeles Area of
South Bay cities dotting the southern California coastline from San
Pedro to Rancho Palos Verdes and Redondo Beach have since at-least
October 2013 between the hours of 5:00 p.m. up-to 7:30 p.m. ( PST )
continues experiencing a gigantic hovering UFO sentinel spacecraft
over the Pacific Ocean.
If you ask any resident, at first glance their convinced the
'radiating outward pulsating tentacles of light' are only from their
'blurred vision' of some distant bright planet, star or the
International Space Station ( ISS ).
According to younger adults with excellent vision their vision must be
blurry too because they're seeing the same 'radiating tentacles of
light' stretching out from the center of a hovering ball of light in
the sky just off the southern California coast above the Pacific
Ocean.
Some residents laugh and remark that the ball of light radiating
brilliantly in the sky is simply 'aircraft landing lights turned on' a
plane ready to land at Los Angeles International Airport less than
1-mile off the same coastline, but if you have them stare at the light
for 1 full minute, you'll hear them vascillate on their opinions –
especially when you tell them 'their observation was exactly what you
thought' but the so-called 'airplane has not moved anywhere for the
past 45-minutes'!
I can guarantee you, the same person will 'then' begin studying very
carefully the 'tentacles of light radiating outward and inward' from
the ball of light in the sky, and you'll hear them exclaim, "Hey?!
What the heck is that thing?!"
Few in southern California bother to stop and look up at night
away-from their distracted nightlife activities, and even fewer bother
to stop for 1-minute to focus on that UFO sentinel starlight craft
just out over the Pacific Ocean hovering in a 'stationary position'
for about 45-minutes to 1-hour before it simply flickers out-of sight.
I began observing these same type of UFO sentinel starlight crafts
during 2008 in Virginia where I tended a 20-acre farm near the new
U.S. National Ground Intelligence Center ( NGIC, about 95-miles
southwest of Washington, D.C. ), and then again in 2013 on a ranch
just a few miles southeast of Area 51 in Nevada where I was on a short
30-day research project so, these UFO 'sentinel spacecraft' lights are
'not new' at-least from my standpoint of observations.
When UFO starlight crafts appear in spooky ryral areas, that's one
thing, but when they start appearing 'out in the open near dense
population centers' where they continually and are currently appearing
'nightly' off the southern California coastline, I'm 'now' of the
opinion something is expanding on a nationwide scale.
I initially considered the UFO sentinel starlight craft to be under
development by SYSTEM PLANNING CORPORATION ( SYSPLAN ) under a U.S.
Department of Defense ( DOD ) Defense Adanced Research Projects Agency
( DARPA ) Advanced Programs Office ( APO ) development and testing by
the U.S. National Reconnaissance Office ( NRO ) for eventual U.S.
Department of Homeland Security Intelligence ( HSI ) Early Warning (
EW ) coastline intrusion monitoring of all U.S. waterways, and I was
privy to the early 2012 secret deployment of 'long-range underwater
passive arrays' installed to guard Port of Los Angeles entrances.
The matter of 'stealth airship drone' ( dirigible like airship )
deployment was believed begun over Los Angeles in 2012, however
to-date there have been 'no reported sightings by residents of The
Greater Los Angeles Area' so, that U.S. government "Stealth Drone"
Early Warning system must be fairly intact to hide somehow above
millions of people.
I often wondered about the Los Angeles area 'stealth drone observable'
mimmicking 'starlight' as a measure of hiding. Could be, however the
current UFO sentinel starcraft are becoming 'high profile UFOs' that
are drawing alot more attention from observers on the ground such as
myself.
The current UFO sentinel starlight craft radiating long tentacles of
light are positioned in the night skies at very Low Earth Orbit ( LEO
) – about 30-degrees above the horizon and just off the 'southwest'
and 'northwest' coastal area of the Rancho Palos Verdes ( small
mountainous area of upscale residential homes ) Penninsula.
In the 'northwest' area, near Torrance Beach and south Redondo Beach,
California over the Pacific Ocean, and in the 'southwest' area, nearer
to the northwest side of San Pedro, California. These UFO sentinel
starlight craft appear in both locations according to the 'time of the
evening'.
Early evening between 5:00 p.m. ( PST ) to 7:30 p.m. ( PST ) the UFO
appears 'southwest' of the Palos Verdes hill off the coast above the
Pacific Ocean, but later-on in the evening skies between 8:30 p.m. (
PST ) to 10:30 p.m. the UFO appears 'northwest' of the Palos Verdes
hill off the coast above the Pacific Ocean.
From West Carson, California and Harbor City, California looking
toward the 'southwest top of the Palos Verdes hill', the UFO sentinel
starlight craft is incredibly easy to view with the human naked eye
between 5:00 p.m. to about 7:30 p.m.
I would entreat all disbelievers and believers to take-in this
spectacular UFO light show every evening as it has been ongoing for
well over 30-days now. Besides, where can you go to see a UFO with
showtimes provided in-advance?
Want a good warm-up on this specific type of UFO sighting, plus
additional information on these sightings off the southern California
coast? Two ( 2 ) reports ( see "References" – below ) are provided,
plus a recent but terribly misspelled report I registered online about
this in late October 2013 when I finally got exasperated that no
mainstream news would investigate or publicly report about this
nightly local UFO ball of white-light craft with retracting and
pulsating tentacle white and color dotted beam lights anomaly.
Best 'southwest' viewing side of Palos Verdes hill is from the
location of any of the several fast-food restaurant parking lots on
the corners of West Sepulveda Boulevard and Vermont Avenue in the
cities of West Carson or Torrance, California. Just look toward the
hill of Rancho Palos Verdes and up in the sky. You can't miss the
light beams radiating out the sides of this airborne ball of light.
For the 'nothwest' side of Palos Verdes hill, viewing is best from the
corners of 240th Street and Western Avenue in Harbor City, California
– adjacent corner of the very modern Los Angeles Public Library
branch.
Enjoy the show!
Cordially submitted for review and commentary by,
Paul Collin, The Unwanted Publicity Intelligence Guy
E-MAIL: UnwantedPublicity@Gmail.Com
WWW: KentronIntellectResearchVault.WordPress.Com
/
/
Reference
www.ufoevidence.org/sightings/report.asp?ID=14105
web.archive.org/web/20111022014428/http://upintelligence.wordpress.com/2009/08/16/fireball-special-projects-program/
web.archive.org/web/20111022014449/http://upintelligence.wordpress.com/2010/11/22/nonreferenceable-objects/
– – – –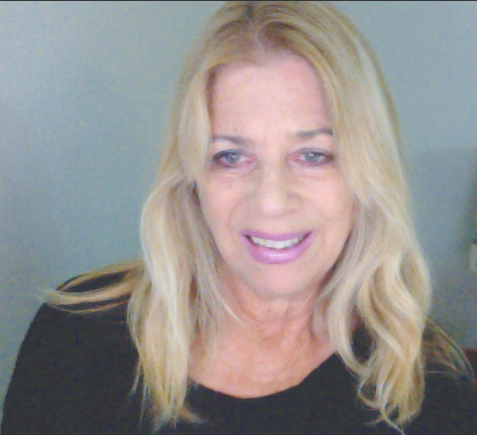 Kerry Cassidy is the CEO/ Founder of Project Camelot. Kerry is a documentary filmmaker/investigative journalist, author and well known host of Project Camelot TV broadcasting weekly live shows on Youtube.  PROJECT CAMELOT  http://projectcamelot.tv aka projectcamelotportal.com  –  is a leader in the alternative media sector, with a Youtube channel that has over 900 video interviews over past 16 years, plus 5 years of radio show interviews and over 70 million unique viewers worldwide with over 289,000 subscribers. Kerry travels the world conducting interviews and documenting the testimony of whistleblowers with above top secret clearances as well as authors, researchers and experiencers covering conspiracies, the secret space program, black projects, ETs, kundalini and ascension and free energy. She speaks at conferences around the world and is considered one of the leaders of the disclosure movement. Kerry's book, "Rebel Gene: Secret Space and the Future of Humanity" documents her trip down the rabbit hole and years in Project Camelot. 5-STARS ON AMAZON! Due to censorship and demonetization by Youtube Project Camelot has now become a subscription based platform.  JOIN NOW BECOME A MEMBER
DISCLAIMER
Project Camelot does not necessarily agree with or endorse all of the views represented by those we interview or have on our radio shows, internet TV shows or other broadcasts and productions.

What Camelot is about is the investigation into the mysteries that surround us. We are all, in a sense, investigators of our world. And while we, as individuals, may not agree with everything presented on our site, we fully support freedom of thought and speech as well as the Quest for truth.