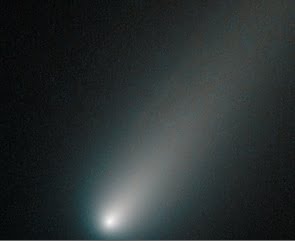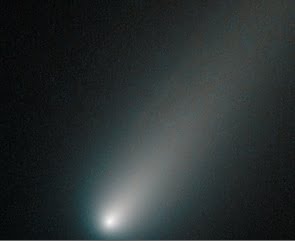 Hi Kerry,
Have a couple of important items and item #2. appears far more
important for the greater good of humanity to become very aware-of As
Soon As Possible ( ASAP ).
Thank you for your concern, Kerry.
#1.:
Paul Collin, Los Angeles, California, USA ( MoneyGram or Western Union
); must receive donator's e-mail providing: ender's name ( first &
last ), store location ( city & state ), amount sent ( $ ), and the (
recipient collection number ) for me ti retrieve anything sent to me.
Thank you.;
AND,
#2. My recent 'Special Report' ( below ) for Project Camelot:
– – – –
U.S. Navy Research Lab Worker Reveals Comet Ison Holds U.S. Government Secrets
by, Paul Collin ( The Unwanted Publicity Intelligence Guy )
October 20, 2013 13:00 ( PST )
LOS ANGELES – October 20, 2013 – On June 29, 2013 ( 21:58 ) Karl
Battams worked for the U.S. Navy Research Laboratory ( NRL ) when he
published a rather unusual personal statement within a website
governed under U.S. federal contract tgat he was chosen spokesperson
for.
Specifically, and according to Karl Batttams, Comet Ison possesses far
greater 'secrets' being withheld from the general public.
Secrets as to what Comet Ison may likely bring albeit 'directly' (
e.g. atmospheric debris collisions or pollution on Earth ) and/or
'indirectly' ( e.g. solar-dynamic coronal mass ejection flare
radiations, telecommunication interruptions, and/or electricity grid
infrastructure interferences ) 'striking details' on-to, in-to and/or
amidst Earth, but 'officially' no one's coughing-up 'clear evidence'
but Karl Battams' public tips.
NASA indicates both the 'inbound debris' and 'outbound debris' from
Comet Ison will affect Earth for approximately 6-years, however
neither NASA, NOAA, USGS or the EPA is saying anything about Comet
Ison being a "Planetary Harardous Asteroid" ( PHA ), which if Karl
Battams of the U.S. Naval Research Lab ( NRL ) is 'correct' we all
better get real concerned and start planning quickly.
Interestingly, in 2012 NASA, indicated "we all need to be concerned"
about Solar Cycle 24 in-keeping with our Sun's internal "magnetic pole
reversal" NASA now predicts should occur about the time Comet Ison
reaches perihelion with our Sun; likely reacting from an incredibly
strong 'electrostatic Charged-Particle explosive discharge' resulting
in powerful solar flares causing extreme geomagnetic storms around
Earth.
Whatever Battams knows, while only subtly tipping-off humanity, his
place of employment of the Naval Research Lab ( NRL ) contrarily
serves government corporatcy protectionism operations more-so than the
grand ( total ) survival of humanity on Earth.
Reading between the lines, people, what is Battams doing by revealing
what he said?
"I am also involved in a couple of ISON-related Projects I'm not
allowed to talk about right now but I promise 'will be totally
awesome' if they go ahead! ( I'm sure 'that will be the subject of
more than a few future blog posts from me if it all comes to pass'!
)."
Is Karl Battams a closeted 'in the public best interest'
WhistleBlower, or might he be a unique astrophysicist working
psychological operations ( Psy-Ops ) on the public for the U.S.
Intelligence Community ( IC ) military machine, or is he just 'waiting
to be discovered' Edward Snowden "U.S. National Intelligence
Defect-In-Malignment" gurgling from within another federal
contractor's systemic belly layers of secrects waiting to be expelled?
You be the judge, not to wait though, until Battams' secrets may no
longer be, or Comet Ison does its dirty work ( November 2013 through
December 2013 ) on us all "above-grounders" trying to decide whether
to 'go to ground' or 'how far beneath it'.
Submitted for review and commentary for Project Camelot by,
Paul Collin ( The Unwanted Publicity Intelligence Guy )
E-MAIL: UnwantedPublicity@Gmail.Com
WWW: KentronIntellectResearchVault.WordPress.Com
[ NOTE: Request & Receive "How To Donate" ( tips ) in your e-mail, to:
Research Reference
www.isoncampaign.org/karl/blogs-begin
– – – –
Thank you.
Sincerely,
Paul
/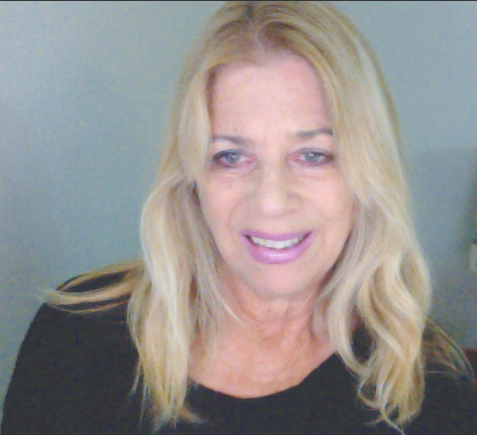 Kerry Cassidy is the CEO/ Founder of Project Camelot. Kerry is a documentary filmmaker/investigative journalist, author and well known host of Project Camelot TV broadcasting weekly live shows on Youtube.  PROJECT CAMELOT  http://projectcamelot.tv aka projectcamelotportal.com  –  is a leader in the alternative media sector, with a Youtube channel that has over 1000 video interviews over past 16 years, plus 5 years of radio show interviews and over 70 million unique viewers worldwide with over 312,000 subscribers. Kerry travels the world conducting interviews and documenting the testimony of whistleblowers with above top secret clearances as well as authors, researchers and experiencers covering conspiracies, the secret space program, black projects, ETs, kundalini and ascension and free energy. She speaks at conferences around the world and is considered one of the leaders of the disclosure movement. Kerry's book, "Rebel Gene: Secret Space and the Future of Humanity" documents her trip down the rabbit hole and years in Project Camelot. 5-STARS ON AMAZON! Due to censorship and demonetization by Youtube Project Camelot has now become a subscription based platform.  JOIN NOW BECOME A MEMBER
DISCLAIMER
Project Camelot does not necessarily agree with or endorse all of the views represented by those we interview or have on our radio shows, internet TV shows or other broadcasts and productions.What Camelot is about is the investigation into the mysteries that surround us. We are all, in a sense, investigators of our world. And while we, as individuals, may not agree with everything presented on our site, we fully support freedom of thought and speech as well as the Quest for truth.
JOIN ME ON TELEGRAM:  NEWS & UPDATES DAILY!

https://t.me/projectcamelotKerry

GET ACCESS TO ALL CAMELOT VIDEOS SINCE DEMONETIZATION ON YOUTUBE BACK IN MAY 2020…VIDEOS BANNED OR CONTROVERSIAL…SUPPORT OUR WORK!  SUBSCRIBE!